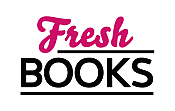 Fall in love with June books!
"Sugar and spice and everything nice, that's what Southern Brides are made of......"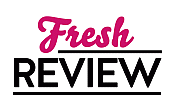 Reviewed by Jennifer Vido
Posted March 20, 2007

Since the day she was born, every Southern mother starts planning the most important day of her daughter's life....her wedding day. Whether she strikes it rich and marries the crème de la crème of the social ladder or she is forced to settle for the not so elegant boy next door, a Southern wedding is like no other event in the South. From the engagement until the I Do's, every moment must be planned to perfection despite the inclusion of the embarrassing relatives or the uncouth in-laws that seem to be included with the package. No matter what the circumstances, when it's all said and done, the show must go on.
SOMEBODY IS GOING TO BE DIE IF LILLY BETH DOESN'T CATCH THE BOUQUET is Gayden Metcalfe and Charlotte Hays' follow-up book to their hilarious debut BEING DEAD IS NO EXCUSE. Though the book is a tongue in cheek guide as to the proper etiquette at a Southern wedding, even if you are not getting married, the book is well worth the read. The amusing anecdotes of the comical escapades of family and friends keep the reader turning the pages while wiping away the tears from laughter that surely will be rolling down her face. Neatly interspersed throughout the book are delicious recipes such as Outlaw Chicken and Greenville Planter's Punch that will entice even the amateur cook to head right to the kitchen.
Entertaining, witty, and even practical! This book would most definitely make the perfect gift for a Southern (or Northern) bride-to-be.
SUMMARY
Even if you've never attended a wedding in the South, you'll find laughter in the pages of this deliciously entertaining slice of Southern life and love, complete with recipes, advice, and a huge dose of that famous charm
"In the Mississippi Delta, funerals bring out the best in people, while weddings, which are supposed to be happy occasions, bring out the worst." So say Gayden Metcalfe and Charlotte Hays, authors of the bestseller Being Dead Is No Excuse: The Official Southern Ladies' Guide to Hosting the Perfect Funeral, who turn their keen eyes and sharp wit from the end of the life cycle to the all-important midpoint. For anyone planning, participating in, or attending a wedding (Southern or not), this book will amuse, entertain, and provide advice for marital bliss, including:
--It's OK to peek at an etiquette book, but if you rely too heavily on it, people will think that you are not fully acquainted with what is right and wrong.
--Anything that was not done in the past doesn't need to be done now -- consider this before ordering a groom's cake, especially one featuring a fishing-tackle or golfing theme.

---
What do you think about this review?
Comments
3 comments posted.
Re: Sugar and spice and everything nice, that's what Southern Brides are made of......

This book arouses strong emotions!!!
(Juliett Rurarz 7:23am December 30, 2013)
I'm really grateful to the author of this post this article by charming and instructive Cara Efektif Menurunkan Berat Badan
for us live. We actually admire your effort. Maintain the nice work.
(Jokowi Dodo 11:03pm January 26, 2014)
male escorts in
Perth My name is Manny and I am an independent male
escort, based in Perth, available for today's
professional and modern women. I'm well spoken with
impeccable tastes and a great conversationalist. I pride
myself on being polite, courteous, romantic and offering
first class client satisfaction. If you are the type of
mature woman that wants to feel loved and appreciated,
either after a long hard day of work or simply because
you believe you deserve that special treatment, then you
have come to the right place! I offer all intimate male
escort and gigolo services a woman may desires.
(Badan Singh 11:20pm Thursday)
Registered users may leave comments.
Log in or register now!