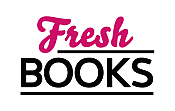 December Best Picks
Carly Phillips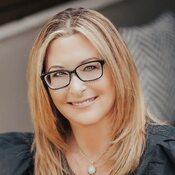 Blogging at Fresh Fiction
Carly Phillips' Fresh Fiction Valentine's Day 2013
February 14, 2013
Celebrate Valentine's Day No Matter What! I'm so honored to be asked to write Fresh Fiction's Valentine's Day Blog Read More...
Carly Phillips | Balance in a Contemporary
May 8, 2012
It isn't easy to write a contemporary novel with serious subject matter and still keep it light and moving quickly.† I had my work Read More...
Carly Phillips | Annual Fresh Fiction Valentine's Day Guest Blog Post
Win $25 Godiva
February 14, 2012
For the last few years, I've blogged about Romance on Valentine's Day.† Makes sense for a Romance writer.† But there's something else Read More...
Carly Phillips | Let's Talk About Heroes
September 1, 2011
Heroes The Serendipity series is small town driven.† The town of Serendipity in upstate New York is a fictional place filled with fascinating Read More...
Carly Phillips | Happy Valentine's Day!
February 14, 2011
Itís that time again, VALENTINEíS DAY!† Iím so honored to once again be Fresh Fictionís special Valentineís Blogger.† This year Read More...
Carly Phillips | I'm A Romantic Are You?
February 14, 2010
Iím so happy to be back at Fresh Fiction for what has become my annual Valentineís Read More...
Sandi Shilhanek | Household Chores Or Reading?
October 4, 2009
When I sat down to write this blog I really had no idea what to write about! All I could think of was the zillion Read More...
Carly Phillips | Lucky Break
September 29, 2009
I love to read and write contemporaries. I love to talk to others who read contemporaries and gauge what they have to say about current Read More...
Carly Phillips | Feeling Lucky?
June 2, 2009
Everybody fantasizes about going to Las Vegas and winning big. And certainly, weíve all seen the "Whatever Happens Ö" TV commercials and secretly wished we Read More...
Carly Phillips | Romance
February 14, 2009
Today is my favorite day of the year. Forget the hype. Forget the sensationalism. Forget the commercialism and the chocolate, the roses and gifts. Valentine Read More...
Carly Phillips | Luck
October 13, 2008
I donít have my own good luck charm, per se, but I do operate on the presumption of superstition in some ways. And sometimes Read More...
Carly Phillips | What is Romance?
February 14, 2008
It's Valentine's Day so of course the subject of the day is Romance. What is romance? Is it the perfect gift? The bouquet Read More...
Carly Phillips | Back to My Roots
August 8, 2007
I started writing family stories. Seriously. I thought I would sell to Silhouette Special Edition and I tried. Boy did I try Ö but it wasn Read More...
New York Times bestselling author Carly Phillips tossed away her legal briefs and a career as an attorney to become a stay-at-home mom. Within the year, she turned her love of reading into an obsession with writing. More than thirty published novels later, Carly writes sexy contemporary small town romances, striking a balance between entertainment and emotion, and giving her readers the compelling stories they have come to expect and enjoy. Carly received her undergraduate degree from Brandeis University and is a graduate of Boston University School of Law. When not writing or playing online, Carly loves to read, knit, and spend time with her family. She lives in Purchase, New York, with her husband, two teenage daughters, and dogs, Bailey, a soft-coated wheaten terrier and Brady, a Havanese, who act like additional children.
Interviews for Carly Phillips
July Conversation with CARLY PHILLIPS
Cross My Heart
July 10, 2006
Books:
Dare To Love, November 2013
e-Book
Perfect Fling, August 2013
Serendipity's Finest
Paperback
Hot Summer Nights, July 2013
Paperback
Perfect Fit, January 2013
Paperback
Fated, December 2012
e-Book
Karma, May 2012
Serendipity #3
Paperback
Destiny, January 2012
Serendipity #2
Paperback
Kismet, November 2011
Serendipity Novella
e-Book
Serendipity, September 2011
Serendipity #1
Paperback
Midnight Angel, July 2011
e-Book (reprint)
The Right Choice, June 2011
e-Book (reprint)
Solitary Man, June 2011
e-Book (reprint)
Perfect Partners, May 2011
e-Book (reprint)
Hot Item, April 2011
Paperback
More Than Words, April 2011
Volume 7
Paperback
Love Me If You Dare, September 2010
Most Eligible Bachelors #2
Mass Market Paperback
Kiss Me if you Can, August 2010
Most Eligible Bachelors #1
Mass Market Paperback
Hot Number, March 2010
Hot Zone #2
Mass Market Paperback (reprint)
Hot Stuff, January 2010
The Hot Zone #1
Mass Market Paperback (reprint)
Lucky Break, October 2009
Corwin Curse #3
Mass Market Paperback
Lucky Streak, June 2009
Corwin Curse #2
Mass Market Paperback
Secret Fantasy, January 2009
Fantasy Inc.
Paperback (reprint)
Lucky Charm, October 2008
Corwin Curse #1
Mass Market Paperback
Hot Property, July 2008
Hot Zone #4
Mass Market Paperback
Seduce Me, January 2008
Paperback (reprint)
Sealed with a Kiss, October 2007
Paperback
Cross My Heart, July 2007
Paperback (reprint)
Brazen, January 2007
Paperback (reprint)
Simply Sensual, January 2007
Paperback (reprint)
Simply Sexy, January 2007
Sexy #5 Originally published 12/2002
Paperback (reprint)
Simply Scandalous, January 2007
Paperback (reprint)
Simply Sinful, January 2007
Paperback (reprint)
Santa, Baby, November 2006
Paperback
Cross My Heart, August 2006
Hardcover
Summer Lovin', August 2006
Paperback (reprint)
Hot Item, June 2006
Hot Zone #3
Paperback
Body Heat, January 2006
Paperback
Undone, September 2005
Trade Size (reprint)
Hot Number, August 2005
Hot Zone #2
Paperback
Summer Lovin', August 2005
Hardcover
Brazen, April 2005
Paperback (reprint)
Stroke Of Midnight, November 2004
Paperback
Hot Stuff, August 2004
Hot Zone #1
Paperback
Under The Boardwalk, June 2004
Hardcover
The Heartbreaker, June 2004
Hardcover
Invitations To Seduction, July 2003
3 Novels in 1
Mass Market Paperback
The Playboy, January 2003
Chandler Brothers #2
Mass Market Paperback
The Bachelor, July 2002
Mass Market Paperback
Erotic Invitation, December 2001
Midnight Fantasies
Paperback
Naughty or Nice?, November 2001
Paperback
Secret Fantasy, June 2001
Fantasies Inc.
Paperback

Videos