1 - 12 of 566 ( First | more )
Featured November 23, 2016
on News at 4: Wednesday Reads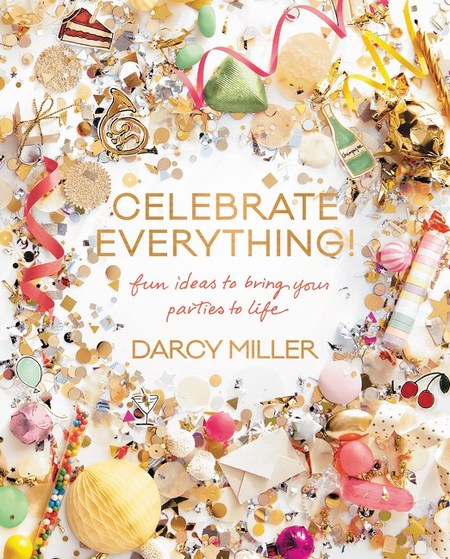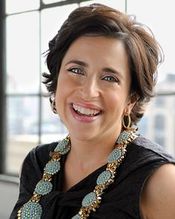 Fun Ideas to Bring Your Parties to Life
MAKE YOUR CELEBRATIONS MEMORABLE!
Packed with planning strategy and original ideas, Celebrate Everything!, from recognized celebrations expert Darcy Miller, is the ultimate guide to making special occasions unforgettable. Darcy invites readers to dozens of parties she's thrown, and shares hundreds of chic and cheerful ideas for ways to make a celebration personal. It's a blueprint for making the best occasions in life even better, filled with fun ideas to inspire:
everything from baby showers to birthday parties plus themes that turn any day into a celebration
D.I.Y. craft projects and recipes
insider sources and pro tips
Darcy's own inspirations

Non-Fiction Craft [William Morrow, On Sale: October 25, 2016, Hardcover / e-Book, ISBN: 9780062388759 / ]

---
Featured October 19, 2016
on News at 4: Wednesday Reads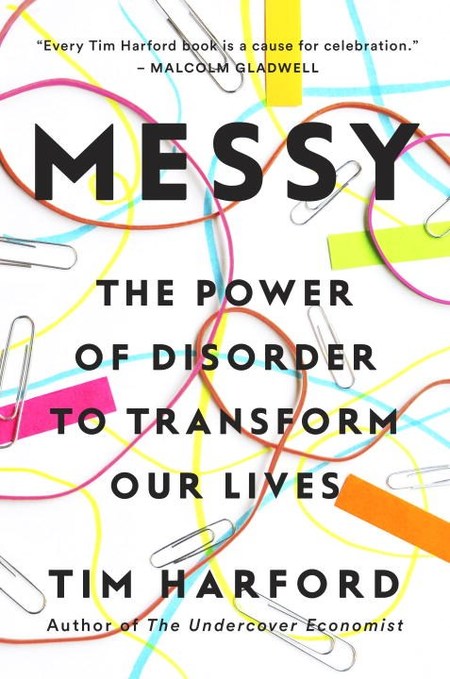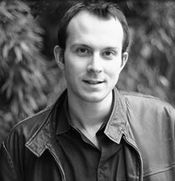 The Power of Disorder to Transform Our Lives
From the award-winning columnist and author of the national bestseller The Undercover Economist comes a provocative big idea book about the genuine benefits of being messy: at home, at work, in the classroom, and beyond.

Messy: The Power of Disorder to Transform Our Lives celebrates the benefits that messiness has in our lives: why it's important, why we resist it, and why we should embrace it instead. Using research from neuroscience, psychology, social science, as well as captivating examples of real people doing extraordinary things, Tim Harford explains that the human qualities we value - creativity, responsiveness, resilience - are integral to the disorder, confusion, and disarray that produce them.

From the music studio of Brian Eno to the Lincoln Memorial with Martin Luther King, Jr., from the board room to the classroom, messiness lies at the core of how we innovate, how we achieve, how we reach each other - in short, how we succeed.

In Messy, you'll learn about the unexpected connections between creativity and mess; understand why unexpected changes of plans, unfamiliar people, and unforeseen events can help generate new ideas and opportunities as they make you anxious and angry; and come to appreciate that the human inclination for tidiness - in our personal and professional lives, online, even in children's play - can mask deep and debilitating fragility that keep us from innovation.

Stimulating and readable as it points exciting ways forward, Messy is an insightful exploration of the real advantages of mess in our lives.
Self-Help Organization [Riverhead Books, On Sale: October 4, 2016, Hardcover / e-Book, ISBN: 9781594634796 / eISBN: 9780698408906]
---
Featured October 14, 2016
on Good Morning Texas - Buy The Book

Robert Langdon #4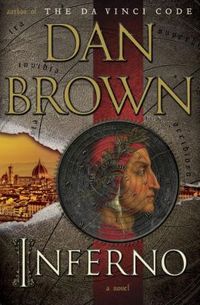 In his international blockbusters The Da Vinci Code, Angels & Demons, and The Lost Symbol, Dan Brown masterfully fused history, art, codes, and symbols. In this riveting new thriller, Brown returns to his element and has crafted his highest-stakes novel to date.
In the heart of Italy, Harvard professor of symbology, Robert Langdon, is drawn into a harrowing world centered on one of history's most enduring and mysterious literary masterpieces . . . Dante's Inferno.
Against this backdrop, Langdon battles a chilling adversary and grapples with an ingenious riddle that pulls him into a landscape of classic art, secret passageways, and futuristic science. Drawing from Dante's dark epic poem, Langdon races to find answers and decide whom to trust . . . before the world is irrevocably altered.
Thriller Arcane [Doubleday, On Sale: May 14, 2013, Hardcover / e-Book, ISBN: 9780385537858 / ]

Robert Langdon is back in a riveting tale of cryptic messages and futuristic science.


Robert Langdon is back in a riveting tale of cryptic messages and futuristic science.

---
Featured October 14, 2016
on Good Morning Texas - Buy The Book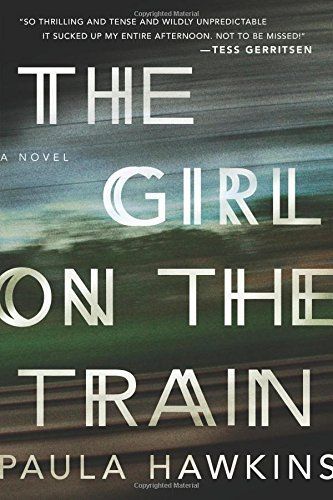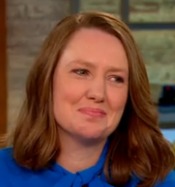 Rachel takes the same commuter train every morning. Every day she rattles down the track, flashes past a stretch of cozy suburban homes, and stops at the signal that allows her to daily watch the same couple breakfasting on their deck. She's even started to feel like she knows them. "Jess and Jason," she calls them.
Their life—as she sees it—is perfect. Not unlike the life she recently lost.
And then she sees something shocking. It's only a minute until the train moves on, but it's enough. Now everything's changed. Unable to keep it to herself, Rachel offers what she knows to the police, and becomes inextricably entwined in what happens next, as well as in the lives of everyone involved. Has she done more harm than good?
Compulsively readable, The Girl on the Train is an emotionally immersive, Hitchcockian thriller and an electrifying debut.
Thriller Psychological [Riverhead Books, On Sale: January 13, 2015, Hardcover / e-Book, ISBN: 9781594633669 / ]
---
Featured October 12, 2016
on News at 4: Wednesday Reads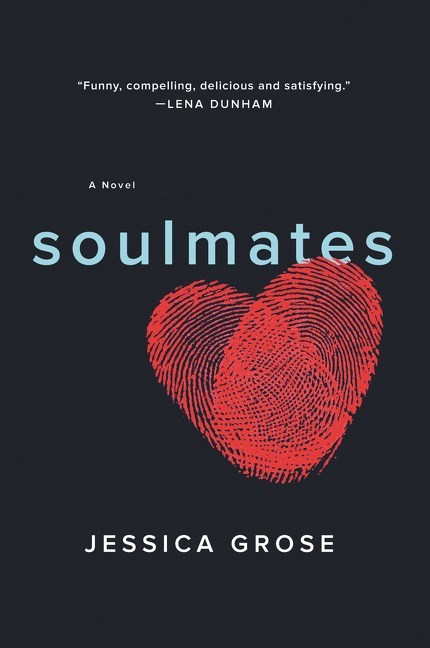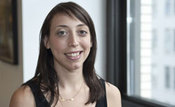 It's been two years since the divorce, and Dana has moved on. She's killing it at her law firm, she's never looked better, thanks to all those healthy meals she cooks, and she's thrown away Ethan's ratty old plaid recliner. She hardly thinks about her husband—ex-husband—anymore, or about how the man she'd known since college ran away to the Southwest with a yoga instructor, spouting spiritual claptrap that Dana still can't comprehend.
But when she sees Ethan's picture splashed across the front page of the New York Post—"Nama-Slay: Yoga Couple Found Dead in New Mexico Cave"—Dana discovers she hasn't fully let go of Ethan or the past. The article implies that it was a murder-suicide, and Ethan's to blame. How could the man she once loved so deeply be a killer? Restless to find answers that might help her finally to let go, Dana begins to dig into the mystery surrounding Ethan's death. Sifting through the clues of his life, Dana finds herself back in the last years of their marriage . . . and discovers that their relationship—like Ethan's death—wasn't what it appeared to be.
A novel of marriage, meditation, and all the spaces in between, Soulmates is a page-turning mystery, a delicious satire of our feel-good spiritual culture, and a nuanced look at contemporary relationships by one of the sharpest writers working today.
Women's Fiction | Fiction [William Morrow, On Sale: September 27, 2016, Trade Size / e-Book, ISBN: 9780062391575 / ]
---
Featured October 5, 2016
on News at 4: Wednesday Reads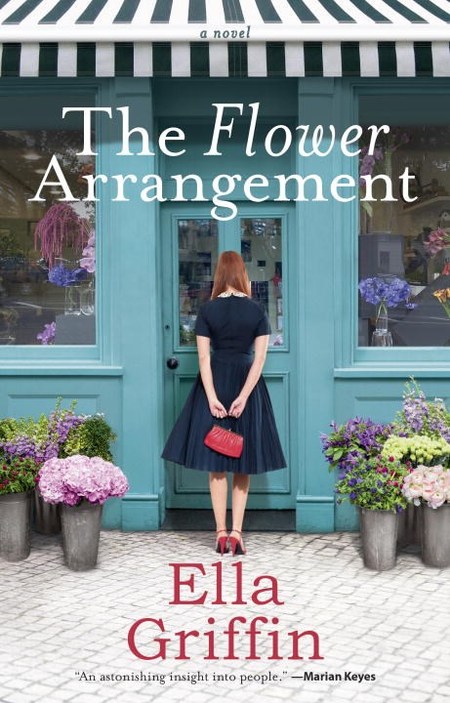 Drawing together a delightful cast of characters, Ella Griffin brings her warmth, wit and wisdom to this captivating tale of the connections that bring us all together.

Every bouquet tells a story. And every story begins at Blossom & Grow, a tiny flower shop in the heart of Dublin...

Among the buckets of fragrant blooms, beneath the flickering candles and lanterns, Lara works her magic, translating feelings into flower arrangements that change hearts and lives.

She is no stranger to the power of flowers herself. They gave her hope when she was a child who lost a mother, and, again when she was a mother who lost a child.

But old wounds take time to heal, and life has more heartbreak in store. What will it take for the woman who can unlock everybody else's emotions to open up her own heart?
Women's Fiction [Berkley, On Sale: October 4, 2016, Paperback / e-Book, ISBN: 9781101989739 / eISBN: 9781101989746]
---
Featured September 28, 2016
on News at 4: Wednesday Reads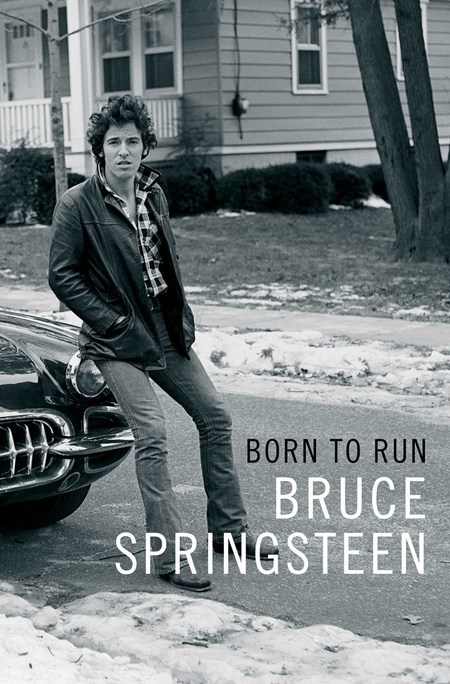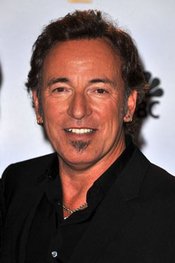 In 2009, Bruce Springsteen and the E Street Band performed at the Super Bowl's halftime show. The experience was so exhilarating that Bruce decided to write about it. That's how this extraordinary autobiography began.
Over the past seven years, Bruce Springsteen has privately devoted himself to writing the story of his life, bringing to these pages the same honesty, humor, and originality found in his songs.
He describes growing up Catholic in Freehold, New Jersey, amid the poetry, danger, and darkness that fueled his imagination, leading up to the moment he refers to as "The Big Bang": seeing Elvis Presley's debut on The Ed Sullivan Show. He vividly recounts his relentless drive to become a musician, his early days as a bar band king in Asbury Park, and the rise of the E Street Band. With disarming candor, he also tells for the first time the story of the personal struggles that inspired his best work, and shows us why the song "Born to Run" reveals more than we previously realized.
Born to Run will be revelatory for anyone who has ever enjoyed Bruce Springsteen, but this book is much more than a legendary rock star's memoir. This is a book for workers and dreamers, parents and children, lovers and loners, artists, freaks, or anyone who has ever wanted to be baptized in the holy river of rock and roll.
Rarely has a performer told his own story with such force and sweep. Like many of his songs ("Thunder Road," "Badlands," "Darkness on the Edge of Town," "The River," "Born in the U.S.A.," "The Rising," and "The Ghost of Tom Joad," to name just a few), Bruce Springsteen's autobiography is written with the lyricism of a singular songwriter and the wisdom of a man who has thought deeply about his experiences.
Non-Fiction Memoir [Simon & Schuster, On Sale: September 27, 2016, Hardcover / e-Book, ISBN: 9781501141515 / eISBN: 9781501141539]
---
Featured September 14, 2016
on Good Morning Texas - Buy The Book
Hot Fall Fiction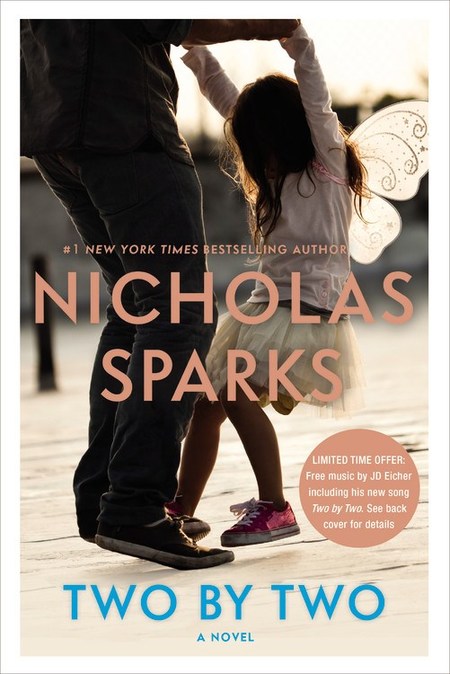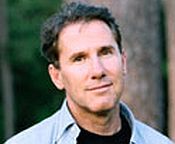 #1 New York Times bestselling author Nicholas Sparks returns with an emotionally powerful story of unconditional love, its challenges, its risks and most of all, its rewards.
At 32, Russell Green has it all: a stunning wife, a lovable six year-old daughter, a successful career as an advertising executive and an expansive home in Charlotte. He is living the dream, and his marriage to the bewitching Vivian is the center of that. But underneath the shiny surface of this perfect existence, fault lines are beginning to appear...and no one is more surprised than Russ when he finds every aspect of the life he took for granted turned upside down. In a matter of months, Russ finds himself without a job or wife, caring for his young daughter while struggling to adapt to a new and baffling reality. Throwing himself into the wilderness of single parenting, Russ embarks on a journey at once terrifying and rewarding-one that will test his abilities and his emotional resources beyond anything he ever imagined.
Contemporary [Grand Central Publishing, On Sale: October 4, 2016, Hardcover / e-Book, ISBN: 9781455520695 / eISBN: 9781455520701]
---
Featured September 14, 2016
on Good Morning Texas - Buy The Book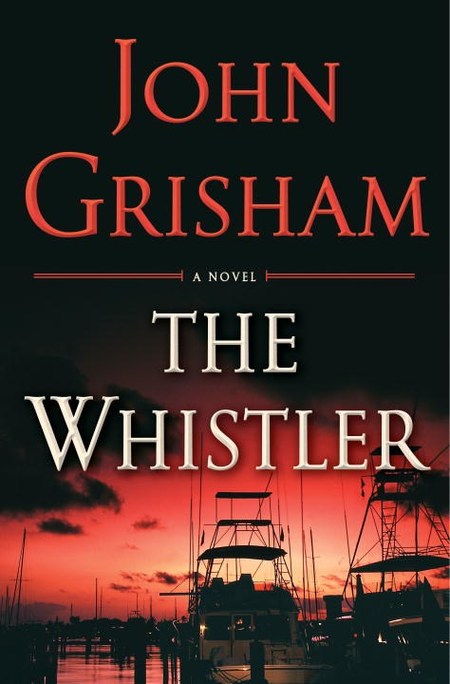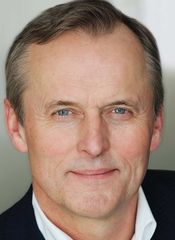 From John Grisham, America's #1 bestselling author, comes the most electrifying novel of the year, a high-stakes thrill ride through the darkest corners of the Sunshine State.
We expect our judges to be honest and wise. Their integrity and impartiality are the bedrock of the entire judicial system. We trust them to ensure fair trials, to protect the rights of all litigants, to punish those who do wrong, and to oversee the orderly and efficient flow of justice.
But what happens when a judge bends the law or takes a bribe? It's rare, but it happens.
Lacy Stoltz is an investigator for the Florida Board on Judicial Conduct. She is a lawyer, not a cop, and it is her job to respond to complaints dealing with judicial misconduct. After nine years with the Board, she knows that most problems are caused by incompetence, not corruption.
But a corruption case eventually crosses her desk. A previously disbarred lawyer is back in business with a new identity. He now goes by the name Greg Myers, and he claims to know of a Florida judge who has stolen more money than all other crooked judges combined. And not just crooked judges in Florida. All judges, from all states, and throughout U.S. history.
What's the source of the ill-gotten gains? It seems the judge was secretly involved with the construction of a large casino on Native American land. The Coast Mafia financed the casino and is now helping itself to a sizable skim of each month's cash. The judge is getting a cut and looking the other way. It's a sweet deal: Everyone is making money.
But now Greg wants to put a stop to it. His only client is a person who knows the truth and wants to blow the whistle and collect millions under Florida law. Greg files a complaint with the Board on Judicial Conduct, and the case is assigned to Lacy Stoltz, who immediately suspects that this one could be dangerous.
Dangerous is one thing. Deadly is something else.
Thriller | Thriller Legal [Doubleday, On Sale: October 25, 2016, Hardcover / e-Book, ISBN: 9780385541190 / eISBN: 9780385541206]
---
Featured September 14, 2016
on Good Morning Texas - Buy The Book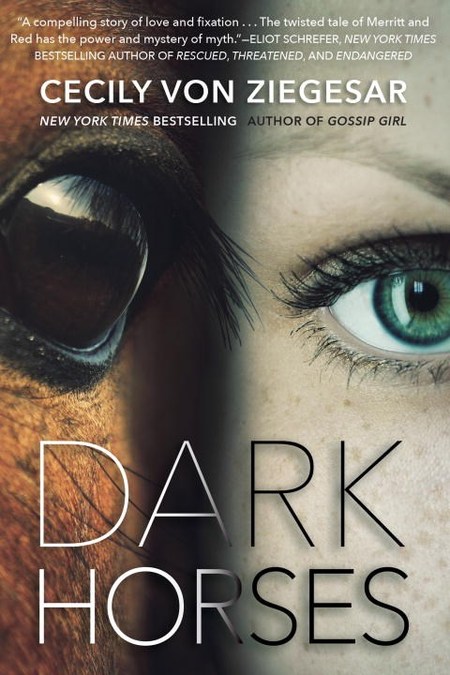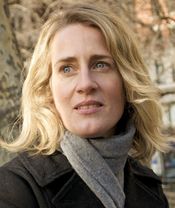 From the internationally bestselling author of Gossip Girl comes a dark, psychologically complex update of Black Beauty replete with jealousy, romance, mystery, and redemption.
Merritt Wenner has been self-destructing ever since the tragic deaths of her grandmother and her horse. After an epic all-night bender, she walks out of the SAT and disappears. Her parents, looking for a quick fix, ship her off to a residential equine-assisted therapy program.
At Good Fences, Merritt meets Red: a failed racehorse and a terror in the barn. Red has never bonded with anyone, but Merritt is not afraid of him, which makes all the difference. Soon they're sneaking rides after curfew. Red's owner, recognizing their potential, funds their launch into the hunter/jumper circuit.
Against the cutthroat backdrop of competitive riding, Merritt finds herself unexpectedly attracted to Red's groom, Beatrice, and at the same time drawn to Carvin, a rival rider. But in Red's mind, Merritt belongs to him alone. Anyone else poses a threat. And Merritt can't imagine the lengths Red will go to keep her to himself.
Young Adult Suspense | Young Adult Sports [Soho Teen, On Sale: September 13, 2016, Hardcover / e-Book, ISBN: 9781616955175 / eISBN: 9781616955182]
---
Featured September 14, 2016
on Good Morning Texas - Buy The Book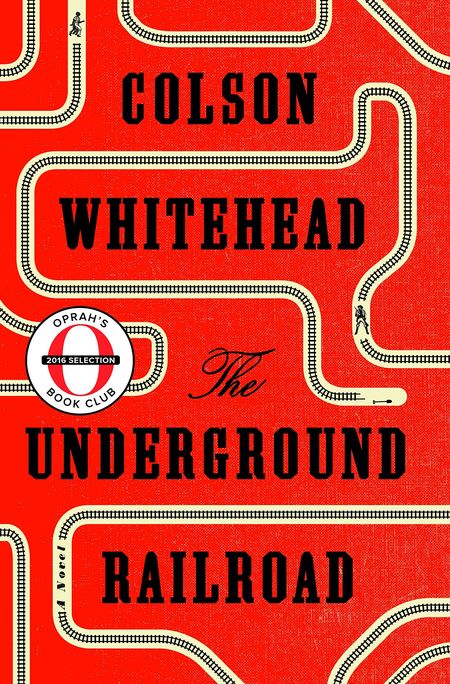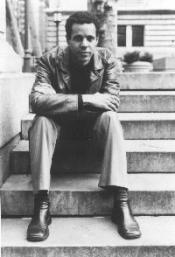 The Newest Oprah Book Club 2016 Selection
From prize-winning, bestselling author Colson Whitehead, a magnificent tour de force chronicling a young slave's adventures as she makes a desperate bid for freedom in the antebellum South
Cora is a slave on a cotton plantation in Georgia. Life is hell for all the slaves, but especially bad for Cora; an outcast even among her fellow Africans, she is coming into womanhood—where even greater pain awaits. When Caesar, a recent arrival from Virginia, tells her about the Underground Railroad, they decide to take a terrifying risk and escape. Matters do not go as planned—Cora kills a young white boy who tries to capture her. Though they manage to find a station and head north, they are being hunted.
In Whitehead's ingenious conception, the Underground Railroad is no mere metaphor—engineers and conductors operate a secret network of tracks and tunnels beneath the Southern soil. Cora and Caesar's first stop is South Carolina, in a city that initially seems like a haven. But the city's placid surface masks an insidious scheme designed for its black denizens. And even worse: Ridgeway, the relentless slave catcher, is close on their heels. Forced to flee again, Cora embarks on a harrowing flight, state by state, seeking true freedom.
Like the protagonist of Gulliver's Travels, Cora encounters different worlds at each stage of her journey—hers is an odyssey through time as well as space. As Whitehead brilliantly re-creates the unique terrors for black people in the pre–Civil War era, his narrative seamlessly weaves the saga of America from the brutal importation of Africans to the unfulfilled promises of the present day.
The Underground Railroad is at once a kinetic adventure tale of one woman's ferocious will to escape the horrors of bondage and a shattering, powerful meditation on the history we all share.
Literature and Fiction Drama [Doubleday, On Sale: August 2, 2016, Hardcover / e-Book, ISBN: 9780385542364 / ]
---
Featured September 14, 2016
on Good Morning Texas - Buy The Book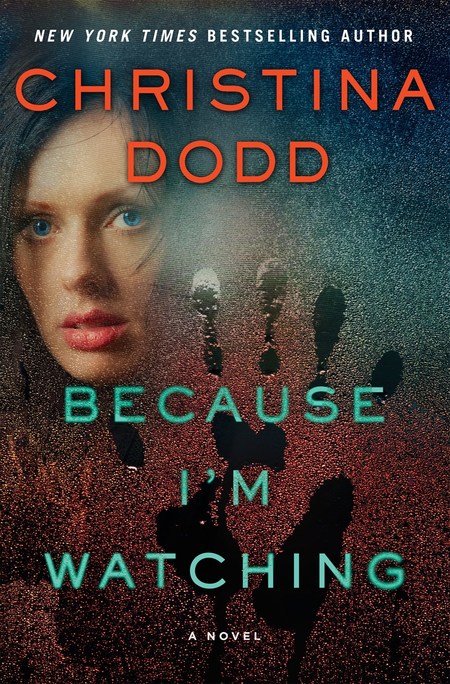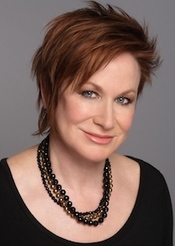 She had survived, but she is still held captive...
Of her memories, her loneliness, her delusions. But are they truly delusions?
The survivor of a college dorm massacre, a woman accused of her lover's murder, Madeline Hewitson is haunted by ghosts and tormented by a killer only she can see. At night, she works, writing and drawing the monster that slithers through her imagination, and living in fear of those moments when the doors of her mind unhinge and her nightmare lives in the daylight.
A seasoned military veteran, Jacob Denisov lives alone in his small, darkened home, sleepless, starving, and angry. Every day he lives with the guilt that comes from his own failures and the carnage that followed. When neighbor Madeline Hewitson drives her car through the front wall of his house, she breaks his house--and his life--wide open. Forced to view the world outside, Jacob watches Maddie, recognizes a kindred spirit and wonders what she fears more than herself. Has someone caught her in a twisted labyrinth of revenge and compassion, guilt and redemption, murder and madness?
When Maddie's imaginary killer takes form, she fights, screaming her fear and defiance. But will she be strong enough to triumph, or is the killer she fears no more than a shadow, an illusion ... that watches?
Romance Suspense | Thriller [St. Martin's Press, On Sale: September 6, 2016, Hardcover / e-Book, ISBN: 9781250028457 / eISBN: 9781250028440]

Fantastic psychological thriller keeps you guessing


Fantastic psychological thriller keeps you guessing

---
1 - 12 of 566 ( First | more )
As WFAA-TV Literary contributor on ABC Channel 8 in the Dallas - Fort Worth area, Gwen Reyes presents books or other literary news each Wednesday on the 4 pm news cast and during the month on Good Morning Texas. Catch the video of the segments on our YouTube channel.