1 - 12 of 542 ( First | more )
Featured August 17, 2016
on News at 4: Wednesday Reads

Mastering the Psychology of Mind over Muscle
The greatest athletic performances spring from the mind, not the body. Elite athletes have known this for decades and now science is learning why it's true. In his fascinating new book How Bad Do You Want It?, coach Matt Fitzgerald examines more than a dozen pivotal races to discover the surprising ways elite athletes strengthen their mental toughness.
Fitzgerald puts you into the pulse-pounding action of more than a dozen epic races from running, cycling, triathlon, XTERRA, and rowing with thrilling race reports and revealing post-race interviews with the elites. Their own words reinforce what the research has found: strong mental fitness lets us approach our true physical limits, giving us an edge over physically stronger competitors. Each chapter explores the how and why of an elite athlete's transformative moment, revealing powerful new psychobiological principles you can practice to flex your own mental fitness.
The new psychobiological model of endurance performance shows that the most important question in endurance sports is: how bad do you want it? Fitzgerald's fascinating book will forever change how you answer this question and show you how to master the psychology of mind over muscle. These lessons will help you push back your limits and uncover your full potential.
How Bad Do You Want It? reveals new psychobiological findings including:
Mental toughness determines how close you can get to your physical limit.
Bracing yourself for a tough race or workout can boost performance by 15% or more.
Champions have learned how to give more of what they have.
The only way to improve performance is by altering how you perceive effort.
Choking under pressure is a form of self-consciousness.
Your attitude in daily life is the same one you bring to sports.
There's no such thing as going as fast as you can―only going faster than before.
The fastest racecourse is the one with the loudest spectators.
Faith in your training is as important as the training itself.
Athletes featured in How Bad Do You Want It?: Sammy Wanjiru, Jenny Simpson, Greg LeMond, Siri Lindley, Willie Stewart, Cadel Evans, Nathan Cohen and Joe Sullivan, Paula Newby-Fraser, Ryan Vail, Thomas Voeckler, Ned Overend, Steve Prefontaine, and last of all John "The Penguin" Bingham
Self-Help Fitness | Self-Help Health [VeloPress, On Sale: October 15, 2015, Hardcover / e-Book, ISBN: 9781937715410 / eISBN: 9781937716714]
---
Featured August 17, 2016
on News at 4: Wednesday Reads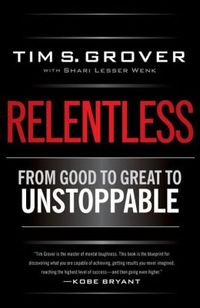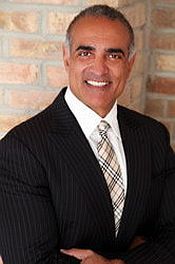 From Good to Great to Unstoppable
FOR MORE THAN TWO DECADES, LEGENDARY TRAINER TIM GROVER HAS TAKEN THE GREATS—MICHAEL JORDAN, KOBE BRYANT, DWYANE WADE, AND DOZENS MORE—AND MADE THEM GREATER. NOW, FOR THE FIRST TIME EVER, HE REVEALSWHAT IT TAKES TO GET THOSE RESULTS,SHOWING YOU HOW TO BE RELENTLESS ANDACHIEVE WHATEVER YOU DESIRE.
DIRECT, BLUNT, AND BRUTALLY HONEST, Grover breaks down what it takes to be unstoppable: you keep going when everyone else is giving up, you thrive under pressure, you never let your emotions make you weak. In "The Relentless 13," he details the essential traits shared by the most intense competitors and achievers in sports, business, and all walks of life. Relentless shows you how to trust your instincts and get in the Zone; how to control and adapt to any situation; how to find your opponent's weakness and attack. Grover gives you the same advice he gives his world-class clients—"don't think"—and shows you that anything is possible. Packed with previously untold stories and unparalleled insight into the psyches of the most successful and accomplished athletes of our time, Relentless shows you how even the best get better . . . and how you can too.
Non-Fiction Memoir [Scribner, On Sale: April 16, 2013, Hardcover / e-Book, ISBN: 9781476710938 / ]
---
Featured August 17, 2016
on News at 4: Wednesday Reads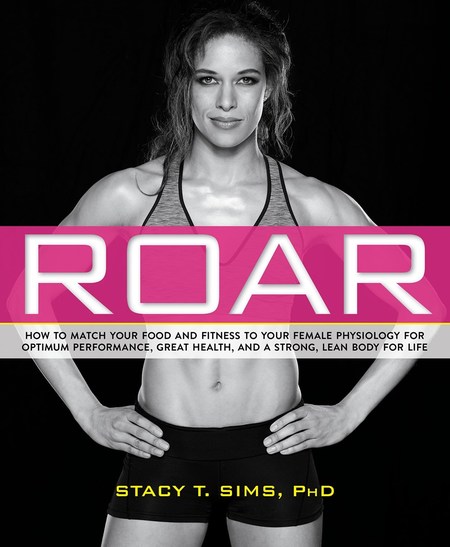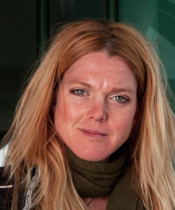 How to Match Your Food and Fitness to Your Female Physiology for Optimum Performance, Great Health, and a Strong, Lean Body for Life
Women are not small men. Stop eating and training like one.
Because most nutrition products and training plans are designed for men, it's no wonder that so many female athletes struggle to reach their full potential. ROAR is a comprehensive, physiology-based nutrition and training guide specifically designed for active women. This book teaches you everything you need to know to adapt your nutrition, hydration, and training to your unique physiology so you can work with, rather than against, your female physiology. Exercise physiologist and nutrition scientist Stacy T. Sims, PhD, shows you how to be your own biohacker to achieve optimum athletic performance.
Complete with goal-specific meal plans and nutrient-packed recipes to optimize body composition, ROAR contains personalized nutrition advice for all stages of training and recovery. Customizable meal plans and strengthening exercises come together in a comprehensive plan to build a rock-solid fitness foundation as you build lean muscle where you need it most, strengthen bone, and boost power and endurance. Because women's physiology changes over time, entire chapters are devoted to staying strong and active through pregnancy and menopause. No matter what your sport is--running, cycling, field sports, triathlons--this book will empower you with the nutrition and fitness knowledge you need to be in the healthiest, fittest, strongest shape of your life.
Self-Help Fitness | Self-Help Health [Rodale, On Sale: July 5, 2016, Paperback / e-Book, ISBN: 9781623366865 / eISBN: 9781623366872]
---
Featured August 10, 2016
on News at 4: Wednesday Reads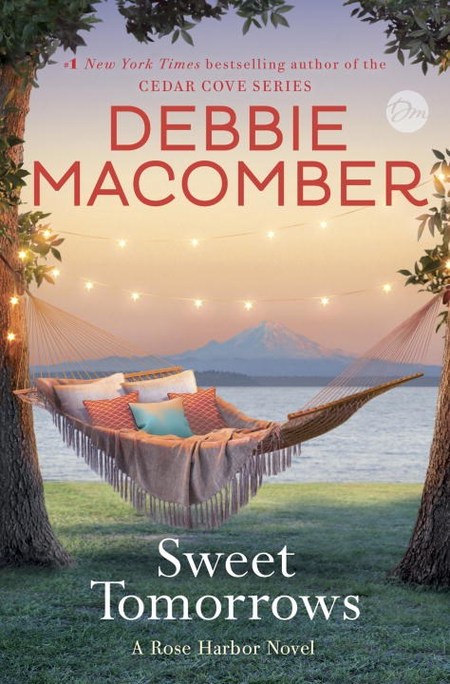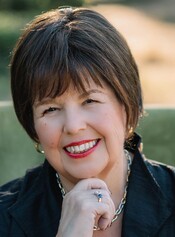 The much-anticipated conclusion to Debbie Macomber's beloved Rose Harbor series, set in the picturesque town of Cedar Cove, Sweet Tomorrows is a vibrant and poignant novel of letting go of fear, following your heart, and embracing the future—come what may.
Nine months ago, Mark Taylor abruptly left Cedar Cove on a perilous mission to right a wrong from his past. Though Mark finally confessed his love for her, innkeeper Jo Marie Rose is unsure if he's ever coming back. The Rose Harbor Inn barely seems the same without Mark, but Jo Marie can't bear to lose herself in grief once more. Determined to move forward, she begins dating again, and finds companionship when she takes on a boarder who is starting a new chapter herself.
Recovering from a twice-broken heart, Emily Gaffney, a young teacher, is staying at the inn while she looks for a home of her own. Having given up on marriage, Emily dreams of adopting children someday. She has her eye on one house in particular—with room for kids. Although Emily's inquiries about the house are rudely rebuffed, her rocky start with the owner eventually blossoms into a friendship. But when the relationship verges on something more, Emily will have to rethink what she truly wants and the chances she's willing to take.
The inn seems to be working its magic again—Emily opening herself up to love, Jo Marie moving on—until Jo Marie receives shocking news.
With Debbie Macomber's trademark charm and wisdom, Sweet Tomorrows brings to a close the journeys of cherished characters who feel like old friends. Macomber has created an enchanting place in the Rose Harbor Inn that readers will never forget.
Women's Fiction | Romance [Ballantine Books, On Sale: August 2, 2016, Hardcover / e-Book, ISBN: 9780553391831 / eISBN: 9780553391848]
---
Featured August 10, 2016
on News at 4: Wednesday Reads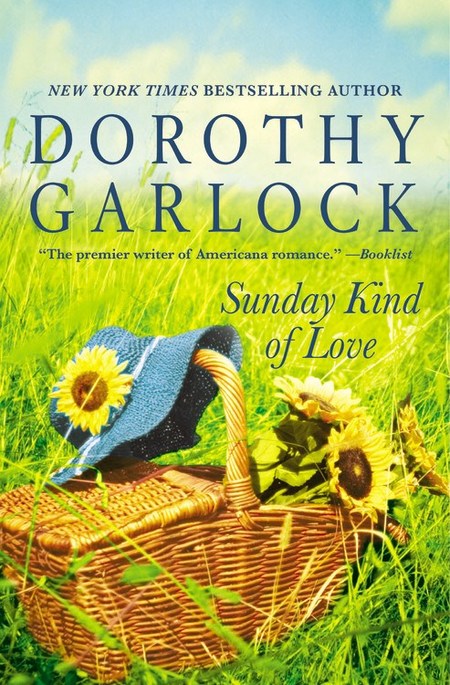 Buckton, Indiana, 1956. As post-war America brims with new opportunities, a young woman discovers the courage to follow her dreams-and her heart . . .
Gwendolyn Foster's life seems like a dream come true. A bright future in front of her, the successful, traditional man her parents wanted at her side. What more could a girl ask for? But Gwen has a different dream altogether-to be a writer-and she won't rest until it comes true. Strong arms to support her, not own her . . . that's what she needs. And she finds them in the most unexpected of places.
Hank Ellis has long been haunted by his little brother's death. He knows the entire town blames him for the accident, but it's only fitting. He blames himself too. So he's shocked when Gwen ignores the vicious gossip and befriends him. And before long, everything changes for them. Folks warn Gwen about Hank, but she knows in her heart that they're wrong. Drawn to this man of bravery and kindness who encourages her to pursue her passions, Gwen can finally envision the life she's always wanted. And with Gwen, Hank finds the strength to let go of his guilt, as he dares to hope for a future with her.
But braving the town that turns against them isn't the only challenge they face. For Hank still harbors a dark secret, a shocking truth that may force him to lose Gwen forever . . .
Romance Historical [Grand Central Publishing, On Sale: August 2, 2016, Hardcover / e-Book, ISBN: 9781455527403 / eISBN: 9781455527397]
---
Featured August 10, 2016
on News at 4: Wednesday Reads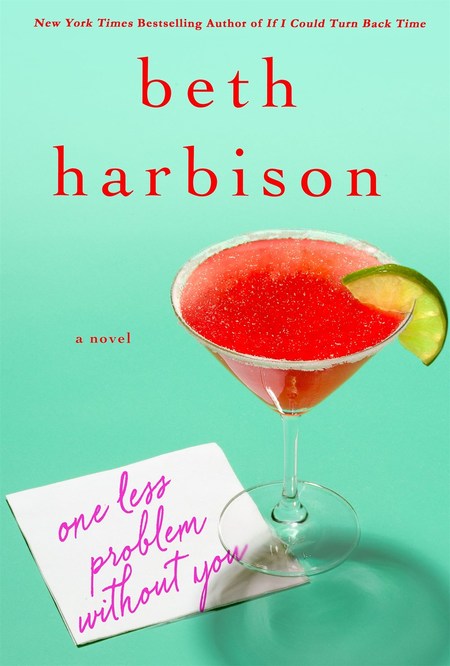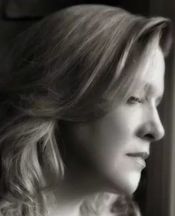 Meet Prinny, Chelsea and Diana. Prinny is the owner of Cosmos, a shop that sells crystals, potions, candles, and hope. It's also a place where no one turns down a little extra-special cocktail that can work as a romance potion or heal a broken heart. But Prinny is in love with her married lawyer and she'll need nothing short of magic to forget about him.
Chelsea works as a living statue at tourist sites around Washington, DC. It's a thankless job, but it helps pay the rent. That, and her part-time job at Cosmos. As her dream of becoming a successful actress starts to seem more remote and the possibility of being a permanently struggling one seems more realistic, Chelsea begins to wonder: at one point do you give up on your dreams? And will love ever be in the cards for her?
Diana Tiesman is married to Leif, a charismatic man who isn't faithful. But no matter how many times he lets her down, Diana just can't let him go. She knows the only way she can truly breakaway is if she leaves and goes where he will never think to follow. So she ends up at Cosmos with Leif's stepsister, where she makes her homemade teas and tinctures as she figures out whether she'd rather be lonely alone than lonely in love.
In Beth Harbinson's One Less Problem Without You, three women suddenly find themselves together at their own very different crossroads. It will take hope, love, strength and a little bit of magic for them to find their way together.
Women's Fiction [St. Martin's Press, On Sale: July 26, 2016, Hardcover / e-Book, ISBN: 9781250043825 / eISBN: 9781466842205]
---
Featured August 3, 2016
on News at 4: Wednesday Reads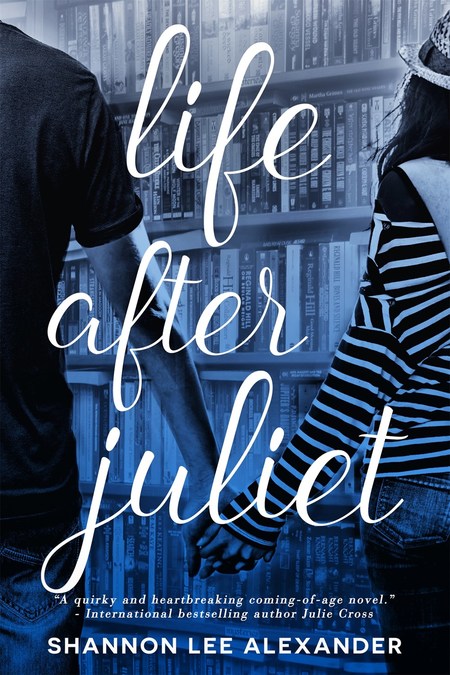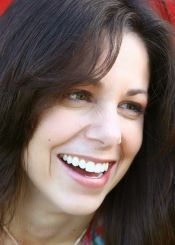 Becca Hanson is a reader-a voracious reader. And with all those fictional friends, she never had time for real ones. Plus real ones come with uncontrollable quirks, like constantly filling a room with song, drawing on any available surface, and worst of all, dying. Real friends are more trouble than they're worth. Since her best-and only-real friend Charlotte's death six months before, Becca has returned to a life of books in order to distance herself from heartache and constant loneliness as her junior year at Sandstone High begins.
When a class project forces her into the Drama Club, she attracts the attention of not one, but TWO guys involved in the production, onstage and off. Meanwhile, she's still dealing with the grief of Charlotte's death--the fact that Charlie is away at MIT--and that she finally has to build a life for herself on her own terms. Ultimately she learns more about who she is, what she wants, how she feels--and how to find what she's looking for. (And while she isn't sure what comes next, she's pretty sure there'll be more kissing involved.)
Young Adult [Entangled Teen, On Sale: July 5, 2016, Hardcover / e-Book, ISBN: 9781633753235 / eISBN: 9781633753242]
---
Featured August 3, 2016
on News at 4: Wednesday Reads

Eighteen-year-old Moira Mitchell grew up in the shadows of Vegas's stage lights while her father's career as a magician soared. More than anything, Moira wants to be a magician too, but her father is dead set against her pursuing magic.
When an invitation to join the Cirque American mistakenly falls into Moira's possession, she takes action. Instead of giving the highly coveted invitation to its intended recipient, Raleigh, her father's handsome and worldly former apprentice, Moira takes off to join the Cirque. If she can perform alongside its world-famous acts, she knows she'll be able to convince her dad that magic is her future.
But when Moira arrives, things take on an intensity she can't control as her stage magic suddenly feels like…real magic. To further distract her, Raleigh shows up none too pleased at Moira's presence, all while the Cirque's cocky and intriguing knife thrower, Dez, seems to have it out for her. As tensions mount and Moira's abilities come into question, she must decide what's real and what's an illusion. If she doesn't sort it out in time, she may forever remain a girl in the shadows.
Mystery | Young Adult Suspense [Skyscape, On Sale: July 5, 2016, Paperback / e-Book, ISBN: 9781503953932 / ]

A magical, action packed follow up to Girl on a Wire


A magical, action packed follow up to Girl on a Wire

---
Featured August 3, 2016
on News at 4: Wednesday Reads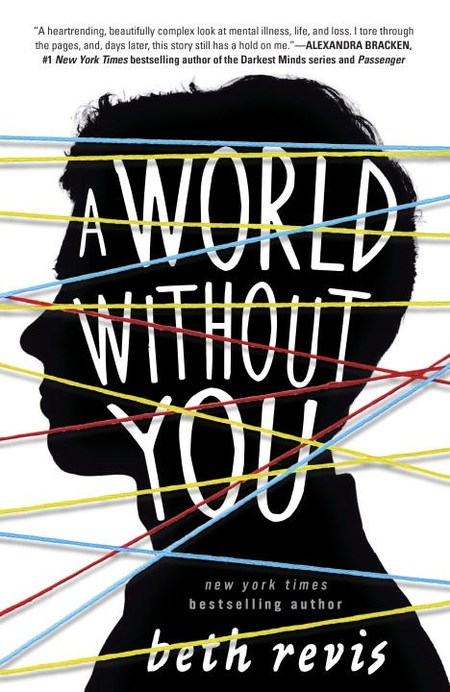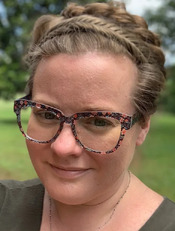 After the unexpected loss of his girlfriend, a teenage boy suffering from delusions is convinced that he can travel through time to save her, in this gripping new novel from New York Times bestselling author Beth Revis.
Seventeen-year-old Bo has always had delusions that he can travel through time. When he was ten, Bo claimed to have witnessed the Titanic hit an iceberg, and at fifteen, he found himself on a Civil War battlefield, horrified by the bodies surrounding him. So when his concerned parents send him to a school for troubled youth, Bo assumes he knows the truth: that he's actually attending Berkshire Academy, a school for kids who, like Bo, have "superpowers."
At Berkshire, Bo falls in love with Sofia, a quiet girl with a tragic past and the superpower of invisibility. Sofia helps Bo open up in a way he never has before. In turn, Bo provides comfort to Sofia, who lost her mother and two sisters at a very young age.
But even the strength of their love isn't enough to help Sofia escape her deep depression. After she commits suicide, Bo is convinced that she's not actually dead. He believes that she's stuck somewhere in time — that he somehow left her in the past, and now it's his job to save her.
Not since Ned Vizzini's It's Kind of a Funny Story has there been such a heartrending depiction of mental illness. In her first contemporary novel, Beth Revis guides readers through the mind of a young man struggling to process his grief as he fights his way through his delusions. As Bo becomes more and more determined to save Sofia, he has to decide whether to face his demons head-on, or succumb to a psychosis that will let him be with the girl he loves.
Young Adult [Razorbill, On Sale: July 19, 2016, Hardcover / e-Book, ISBN: 9781595147158 / eISBN: 9781101627846]

Engrossing exploration of mental health and family


Engrossing exploration of mental health and family

---
Featured July 27, 2016
on News at 4: Wednesday Reads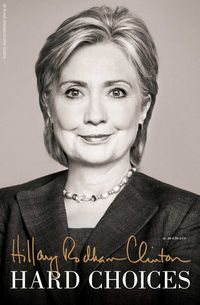 Hillary Rodham Clinton's inside account of the crises, choices, and challenges she faced during her four years as America's 67th Secretary of State, and how those experiences drive her view of the future.
"All of us face hard choices in our lives," Hillary Rodham Clinton writes at the start of this personal chronicle of years at the center of world events. "Life is about making such choices. Our choices and how we handle them shape the people we become."
In the aftermath of her 2008 presidential run, she expected to return to representing New York in the United States Senate. To her surprise, her former rival for the Democratic Party nomination, newly elected President Barack Obama, asked her to serve in his administration as Secretary of State. This memoir is the story of the four extraordinary and historic years that followed, and the hard choices that she and her colleagues confronted.
Secretary Clinton and President Obama had to decide how to repair fractured alliances, wind down two wars, and address a global financial crisis. They faced a rising competitor in China, growing threats from Iran and North Korea, and revolutions across the Middle East. Along the way, they grappled with some of the toughest dilemmas of US foreign policy, especially the decision to send Americans into harm's way, from Afghanistan to Libya to the hunt for Osama bin Laden.
By the end of her tenure, Secretary Clinton had visited 112 countries, traveled nearly one million miles, and gained a truly global perspective on many of the major trends reshaping the landscape of the twenty-first century, from economic inequality to climate change to revolutions in energy, communications, and health. Drawing on conversations with numerous leaders and experts, Secretary Clinton offers her views on what it will take for the United States to compete and thrive in an interdependent world. She makes a passionate case for human rights and the full participation in society of women, youth, and LGBT people. An astute eyewitness to decades of social change, she distinguishes the trendlines from the headlines and describes the progress occurring throughout the world, day after day.
Secretary Clinton's descriptions of diplomatic conversations at the highest levels offer readers a master class in international relations, as does her analysis of how we can best use "smart power" to deliver security and prosperity in a rapidly changing world—one in which America remains the indispensable nation.
Non-Fiction Memoir [Simon & Schuster, On Sale: June 10, 2014, Hardcover / e-Book, ISBN: 9781476751443 / ]
---
Featured July 27, 2016
on News at 4: Wednesday Reads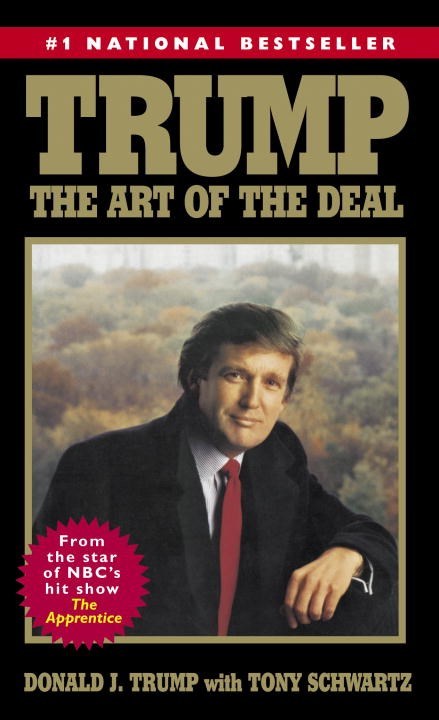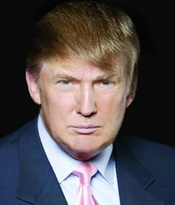 Presumptive Republican presidential nominee Donald J. Trump lays out his professional and personal worldview in this classic work—a firsthand account of the rise of America's foremost deal-maker.

"I like thinking big. I always have. To me it's very simple: If you're going to be thinking anyway, you might as well think big."—Donald J. Trump

Here is Trump in action—how he runs his organization and how he runs his life—as he meets the people he needs to meet, chats with family and friends, clashes with enemies, and challenges conventional thinking. But even a maverick plays by rules, and Trump has formulated time-tested guidelines for success. He isolates the common elements in his greatest accomplishments; he shatters myths; he names names, spells out the zeros, and fully reveals the deal-maker's art. And throughout, Trump talks—really talks—about how he does it. Trump: The Art of the Deal is an unguarded look at the mind of a brilliant entrepreneur—the ultimate read for anyone interested in the man behind the spotlight.
Self-Help [Ballentine, On Sale: December 18, 2009, Paperback / e-Book (reprint), ISBN: 9780399594496 / eISBN: 9780307575333]
---
Featured July 27, 2016
on News at 4: Wednesday Reads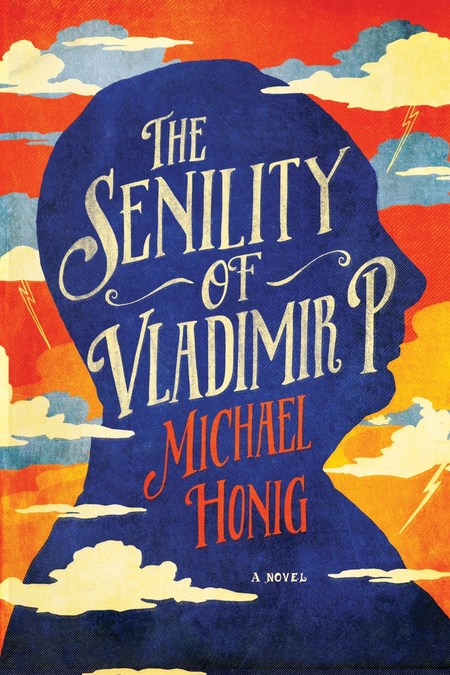 A biting satire of a particular despot and a deeply humane allegory of the fragility of goodness and the contagion of unchecked power.
Set twenty-odd years from now, it opens on Patient Number One—Vladimir Putin, largely forgotten in his presidential dacha, serviced by a small coterie of house staff, drifting in and out of his memories of the past. His nurse, charged with the twenty-four-hour care of his patient, is blissfully unaware that his colleagues are using their various positions to skim money, in extraordinarily creative ways, from the top of their employer's seemingly inexhaustible riches.
But when a family tragedy means that the nurse suddenly needs to find a fantastical sum of money fast, the dacha's chef lets him in on the secret world of backhanders and bribes going on around him, and opens his eyes to a brewing war between the staff and the new housekeeper, the ruthless new sheriff in town.
A brilliantly cast modern-day Animal Farm, The Senility of Vladimir P. is a coruscating political fable that shows, through an honest man slipping his ethical moorings, how Putin has not only bankrupted his nation economically, but has also diminished it culturally and spiritually. It is angry, funny, page-turning, and surprisingly moving.
Fiction | Humor [Pegasus Books, On Sale: August 15, 2016, Hardcover / e-Book, ISBN: 9781681771564 / eISBN: 9781681771960]
---
1 - 12 of 542 ( First | more )
As WFAA-TV Literary contributor on ABC Channel 8 in the Dallas - Fort Worth area, Gwen Reyes presents books or other literary news each Wednesday on the 4 pm news cast and during the month on Good Morning Texas. Catch the video of the segments on our YouTube channel.