1 - 12 of 654 ( First | more )
Featured May 15, 2019
on News at 4: Wednesday Reads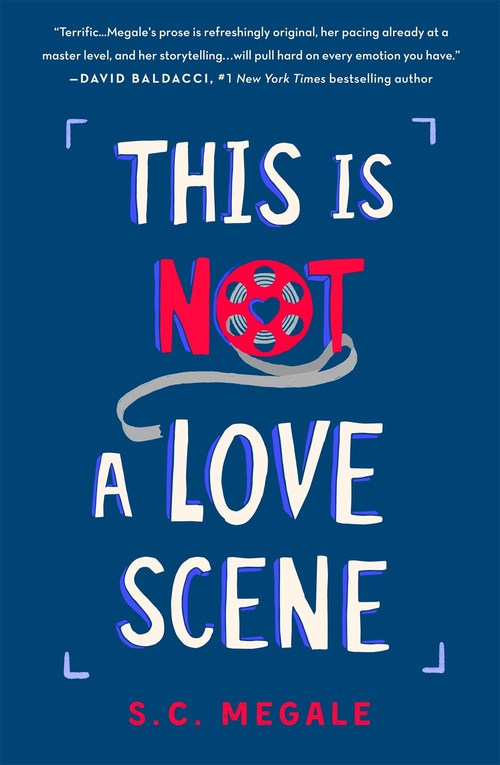 "This Is Not A Love Scene rings brilliantly true from the first page to the last." —David Baldacci, #1 New York Times bestselling author
Funny, emotional, and refreshingly honest, S.C. Megale's THIS IS NOT A LOVE SCENE is for anyone who can relate to feeling different while navigating the terrifying and thrilling waters of first love.
Lights, camera—all Maeve needs is action. But at eighteen, a rare form of muscular dystrophy usually stands in the way of romance. She's got her friends, her humor, and a passion for filmmaking to keep her focus off consistent rejection...and the hot older guy starring in her senior film project.
Tall, bearded, and always swaying, Cole Stone is everything Maeve can't be. And she likes it. Between takes, their chemistry is shockingly electric.
Suddenly, Maeve gets a taste of typical teenage dating life, but girls in wheelchairs don't get the hot guy—right? Cole's attention challenges everything she once believed about her self-image and hopes for love. But figuring this out, both emotionally and physically, won't be easy for either of them. Maeve must choose between what she needs and what she wants, while Cole has a tendency to avoid decisions altogether. And the future might not wait for either.
Young Adult [Wednesday Books, On Sale: May 7, 2019, Hardcover / e-Book, ISBN: 9781250190499 / eISBN: 9781250190505]
---
Featured March 27, 2019
on News at 4: Wednesday Reads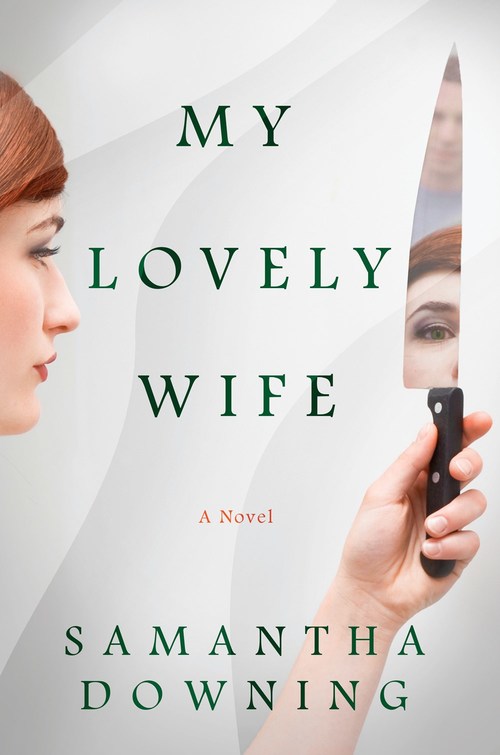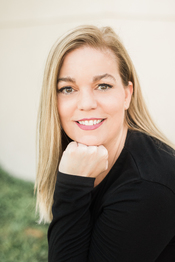 Dexter meets Mr. and Mrs. Smith in this wildly compulsive debut thriller about a couple whose fifteen-year marriage has finally gotten too interesting...
Our love story is simple. I met a gorgeous woman. We fell in love. We had kids. We moved to the suburbs. We told each other our biggest dreams, and our darkest secrets. And then we got bored.
We look like a normal couple. We're your neighbors, the parents of your kid's friend, the acquaintances you keep meaning to get dinner with.
We all have our secrets to keeping a marriage alive.
Ours just happens to be getting away with murder.
Thriller Psychological [Berkley, On Sale: March 26, 2019, Hardcover / e-Book, ISBN: 9780451491725 / eISBN: 9780451491749]

A chilling debut thriller that will haunt you...


A chilling debut thriller that will haunt you...

---
Featured January 16, 2019
on News at 4: Wednesday Reads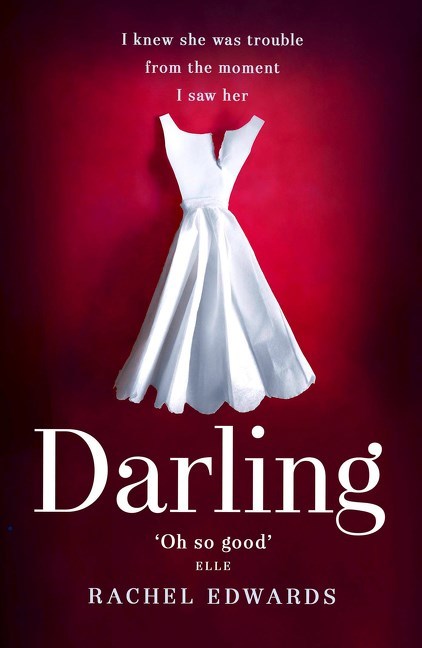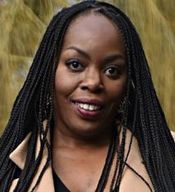 I knew she was trouble from the moment I saw her. I felt it as she stood in the doorway that day: disaster. Not just because she was so different, that skin and that hair, as different from me as it's possible to be. There was something wrong about her. Wrong for us. It was never going to work.
Now she is dead and only I am left to love him. She is dead, and it's all my fault.
A white teenage girl clashes with her new black stepmother in this debut reading group thriller—a suburban tragedy for our times.
Lola doesn't particularly want a new stepmother. Especially not one who has come out of nowhere and only been with her dad for three months. And—she's not racist or anything—but since when did her dad fancy black women anyway?
Darling didn't particularly want a new stepdaughter. Especially not one as spiteful and spoiled as Lola. She does want Lola's dad though. And he wants her, so that's that: Darling and Lola will just have to get used to each other.
Unless Lola can find a way to get rid of Darling.
Thriller Psychological [Fourth Estate, On Sale: January 15, 2019, Paperback / e-Book, ISBN: 9780008281151 / eISBN: 9780008281137]
---
Featured October 24, 2018
on News at 4: Wednesday Reads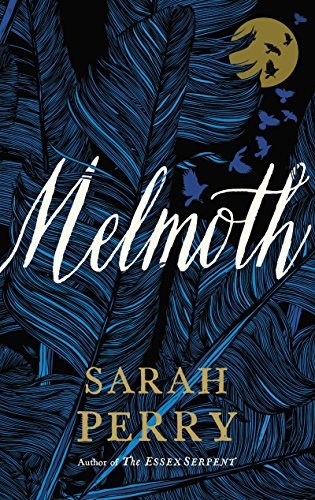 For centuries, the mysterious dark-robed figure has roamed the globe, searching for those whose complicity and cowardice have fed into the rapids of history's darkest waters—and now, in Sarah Perry's breathtaking follow-up to The Essex Serpent, it is heading in our direction.
It has been years since Helen Franklin left England. In Prague, working as a translator, she has found a home of sorts—or, at least, refuge. That changes when her friend Karel discovers a mysterious letter in the library, a strange confession and a curious warning that speaks of Melmoth the Witness, a dark legend found in obscure fairy tales and antique village lore. As such superstition has it, Melmoth travels through the ages, dooming those she persuades to join her to a damnation of timeless, itinerant solitude. To Helen it all seems the stuff of unenlightened fantasy.
But, unaware, as she wanders the cobblestone streets Helen is being watched. And then Karel disappears. . . .
Literature and Fiction | Suspense Arcane [Custom House, On Sale: October 16, 2018, Hardcover / e-Book, ISBN: 9780062856395 / eISBN: 9780062856418]

Atmospheric and chilling... reminiscent of gothic tales from the past!


Atmospheric and chilling... reminiscent of gothic tales from the past!

---
Featured October 10, 2018
on News at 4: Wednesday Reads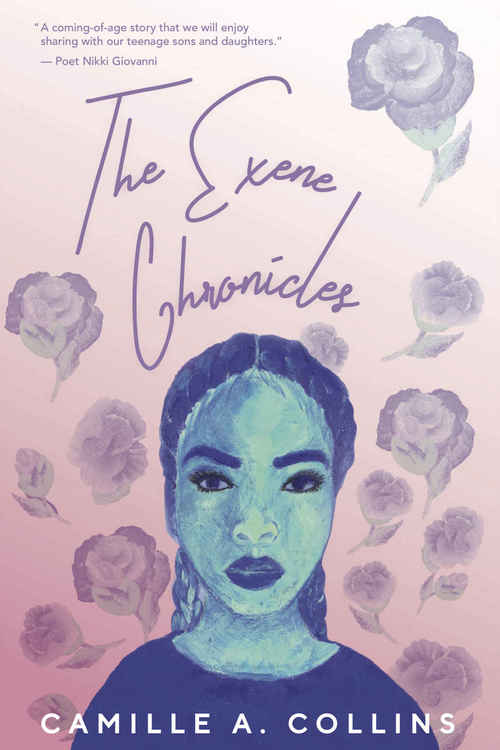 Lia is fourteen and losing her best friend. When things don't seem like they could get any worse, Ryan disappears.
Lia is one of only a handful of black kids in Coronado, her San Diego suburb. The only person she feels she can talk to is punk rock high priestess and frontwoman to a legendary LA band, Exene Cervenka. Reeling from Ryan's disappearance, Lia writes letters and poems to Exene every day. She can relate to Exene—but if they were to ever meet, would Exene be able to relate to her? With Exene and her band's searing soundtrack as her chief inspiration, Lia dives head-first into a dark and spiky counterculture rife with confrontation, shifting alliances, and unsettling insights into what Ryan was doing and what might have happened to her.
Set against the backdrop of the 1980s heyday of LA punk rock, The Exene Chronicles sings of the coming of a new age for all girls in America who have been disenfranchised by the spaces they identified as their own. With lyrical prose and an unrelenting moral center, Camille A. Collins liberates the punk in all of us.
Young Adult Historical [Brain Mill Press, On Sale: September 25, 2018, Paperback / e-Book, ISBN: 2940162029786 / eISBN: 9781948559065]
---
Featured September 19, 2018
on News at 4: Wednesday Reads

Mad, Bad, and Dangerous to Know #2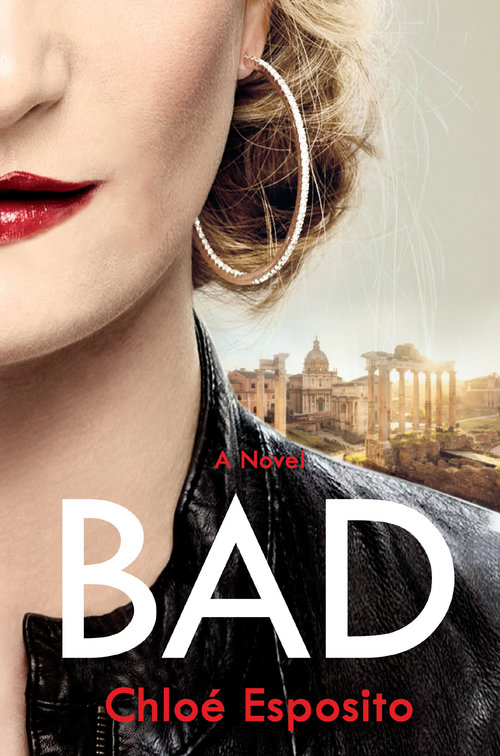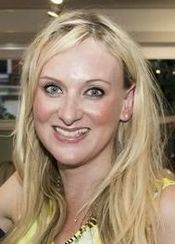 Stealing her sister's life was only the beginning.

Alvie Knightly flees Sicily for a suite at the Ritz after her not-so-playful sibling rivalry ends in murder.

Beautiful, spoiled Beth may be out of the way, but Alvie's discovering what happens when you steal your twin's identity. Especially now Beth's body has been found. The police aren't the only ones Alvie has to worry about. Her hot new boyfriend has vanished, along with every penny of their stolen riches.

But Alvie has never shied away from a challenge. She pursues the traitor to Rome in a life-or-death game of cat and mouse. Hell hath no fury like a woman scorned - but can Alvie get revenge before her own crimes catch up with her?
Thriller [Dutton, On Sale: July 24, 2018, Hardcover / e-Book, ISBN: 9781101986028 / eISBN: 9781101986042]
---
Featured August 29, 2018
on News at 4: Wednesday Reads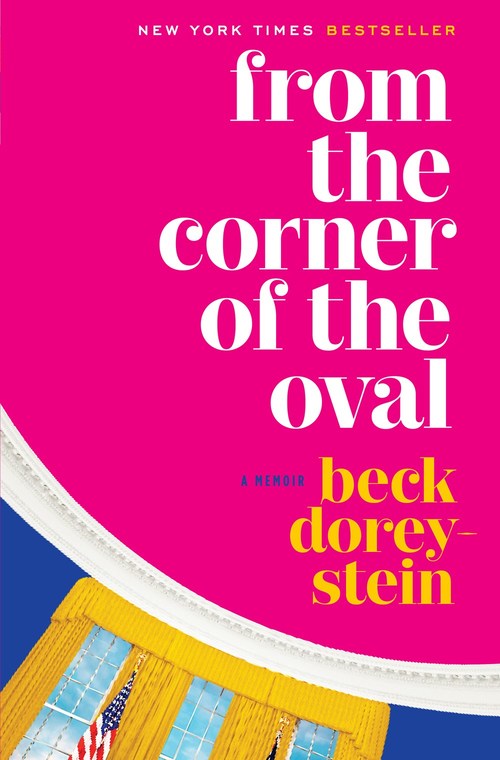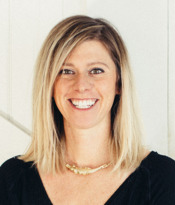 In 2012, Beck Dorey-Stein is working five part-time jobs and just scraping by when a posting on Craigslist lands her, improbably, in the Oval Office as one of Barack Obama's stenographers. The ultimate D.C. outsider, she joins the elite team who accompany the president wherever he goes, recorder and mic in hand. On whirlwind trips across time zones, Beck forges friendships with a dynamic group of fellow travelers—young men and women who, like her, leave their real lives behind to hop aboard Air Force One in service of the president.
As she learns to navigate White House protocols and more than once runs afoul of the hierarchy, Beck becomes romantically entangled with a consummate D.C. insider, and suddenly the political becomes all too personal.
Against the backdrop of glamour, drama, and intrigue, this is the story of a young woman making unlikely friendships, getting her heart broken, learning what truly matters, and, in the process, discovering her voice.
Non-Fiction Memoir | Non-Fiction Political [Spiegel & Grau, On Sale: July 10, 2018, Hardcover / e-Book, ISBN: 9780525509127 / eISBN: 9780525509134]
---
Featured August 22, 2018
on News at 4: Wednesday Reads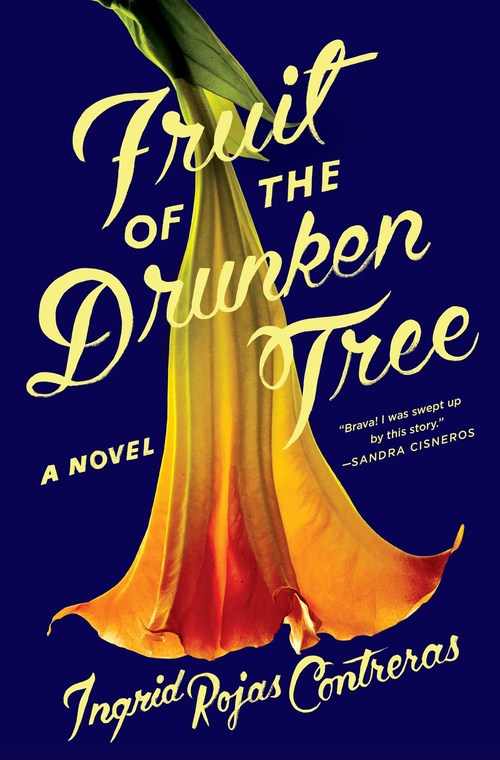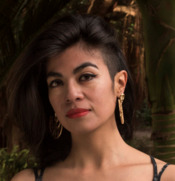 "One of the most dazzling and devastating novels I've read in a long time...Readers of Fruit of the Drunken Treewill surely be transformed."
--San Francisco Chronicle

"Simultaneously propulsive and poetic, reminiscent of Isabel Allende...Listen to this new author's voice — she has something powerful to say."
--Entertainment Weekly

A mesmerizing debut set in Colombia at the height Pablo Escobar's violent reign about a sheltered young girl and a teenage maid who strike an unlikely friendship that threatens to undo them both

Seven-year-old Chula and her older sister Cassandra enjoy carefree lives thanks to their gated community in Bogotá, but the threat of kidnappings, car bombs, and assassinations hover just outside the neighborhood walls, where the godlike drug lord Pablo Escobar continues to elude authorities and capture the attention of the nation.
When their mother hires Petrona, a live-in-maid from the city's guerrilla-occupied slum, Chula makes it her mission to understand Petrona's mysterious ways. But Petrona's unusual behavior belies more than shyness. She is a young woman crumbling under the burden of providing for her family as the rip tide of first love pulls her in the opposite direction. As both girls' families scramble to maintain stability amidst the rapidly escalating conflict, Petrona and Chula find themselves entangled in a web of secrecy that will force them both to choose between sacrifice and betrayal.
Inspired by the author's own life, and told through the alternating perspectives of the willful Chula and the achingly hopeful Petrona, Fruit of the Drunken Tree contrasts two very different, but inextricably linked coming-of-age stories. In lush prose, Rojas Contreras has written a powerful testament to the impossible choices women are often forced to make in the face of violence and the unexpected connections that can blossom out of desperation.
Literature and Fiction [Doubleday, On Sale: July 31, 2018, Hardcover / e-Book, ISBN: 9780385542722 / eISBN: 9780385542739]
---
Featured August 15, 2018
on Good Morning Texas - Buy The Book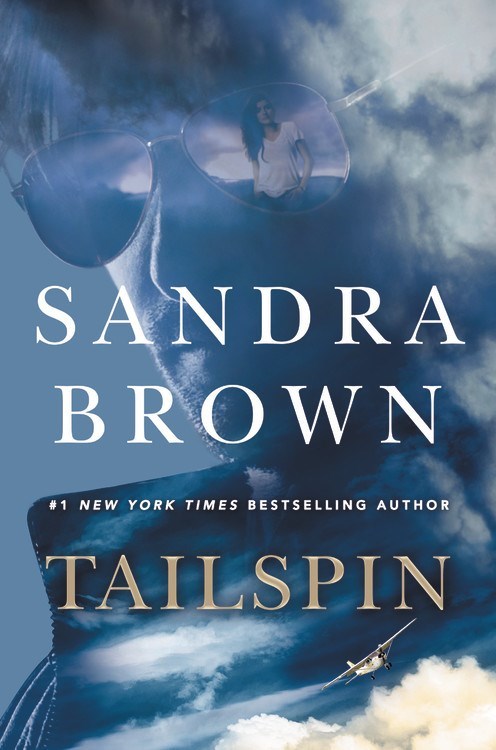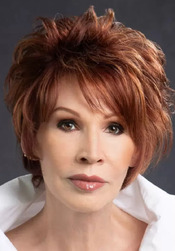 #1 New York Times bestselling author Sandra Brown returns with a potent fusion of tantalizing suspense and romance, in a thriller about a reckless pilot caught in a race against time.
Rye Mallett, a fearless "freight dog" pilot charged with flying cargo to far-flung locations, is often rough-spoken, usually unshaven, and he never gets the regulation eight hours of shut-eye before a flight; but he does have a rock-solid reputation: he will fly in the foulest weather, day or night, and deliver the goods safely to their destination. So, when Rye is asked to fly into a completely fogbound Northern Georgia town and deliver a mysterious black box to a Dr. Lambert, he doesn't ask why--he just ups his price.
As Rye's plane nears the isolated landing strip, more trouble than inclement weather awaits him. He is greeted first by a sabotage attempt that causes him to crash land, and then by Dr. Brynn O'Neal, who claims she was sent for the box in Dr. Lambert's stead. Despite Rye's "no-involvement" policy when it comes other people's problems, he finds himself irresistibly drawn to the intrigue surrounding his cargo...and to the mysterious and attractive Brynn O'Neal.
Soon Rye and Brynn are in a treacherous 48-hour race to deliver the box before time runs out. With the hours slipping by and everyone from law enforcement officials to hired thugs hot on their heels, the two must protect their valuable cargo from those who would kill for it--that is, if they can trust each other.
Thriller | Suspense | Romance Suspense [Grand Central Publishing, On Sale: August 7, 2018, Hardcover / e-Book, ISBN: 9781455572168 / eISBN: 9781455572120]

Like the finest wine, Sandra Brown only gets better, and better, and better with time


The race is on to deliver a mysterious black box...


Like the finest wine, Sandra Brown only gets better, and better, and better with time


The race is on to deliver a mysterious black box...

---
Featured August 8, 2018
on News at 4: Wednesday Reads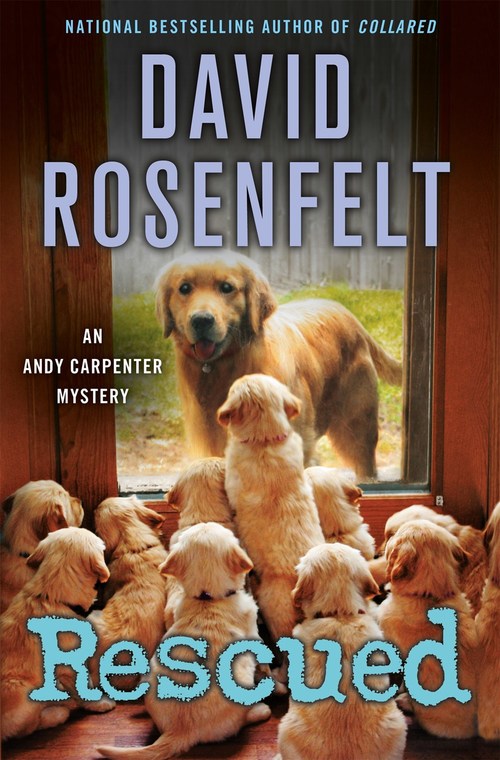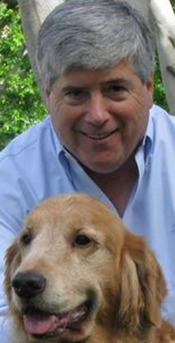 In Rescued, David Rosenfelt again delights his readers with the charm and wit they've come to expect. Even the most fervent fans of the sardonic Andy Carpenter and his team will be enthralled by this latest case, where the stakes have never been higher.
Defense lawyer Andy Carpenter is reluctant to take on any more cases. He'd much rather spend his time working for his dog rescue organization, the Tara Foundation, than find himself back in a courtroom. However, when a truck carrying over seventy dogs from the South to the rescue-friendly northeast turns up with a murdered driver, Andy can't help but get involved.
Of course Andy is eager to help the dogs, many of whom come to the Tara Foundation while awaiting forever homes – it's the man accused of murder who he has a problem defending. The accused just happens to be his wife Laurie's ex-fiance; her tall, good looking, ex-Marine ex-fiance. Even though he acknowledges having argued with the victim, he swears that he is not a killer, and though he would rather not, Andy has to admit he believes he's telling the truth.
For Andy, even with dozens of successful cases behind him, this case that his wife insists he take may prove to be his most difficult.
Mystery Private Eye | Mystery Pet Lovers [Minotaur Books, On Sale: July 17, 2018, Hardcover / e-Book, ISBN: 9781250133069 / eISBN: 9781250133083]
---
Featured August 1, 2018
on News at 4: Wednesday Reads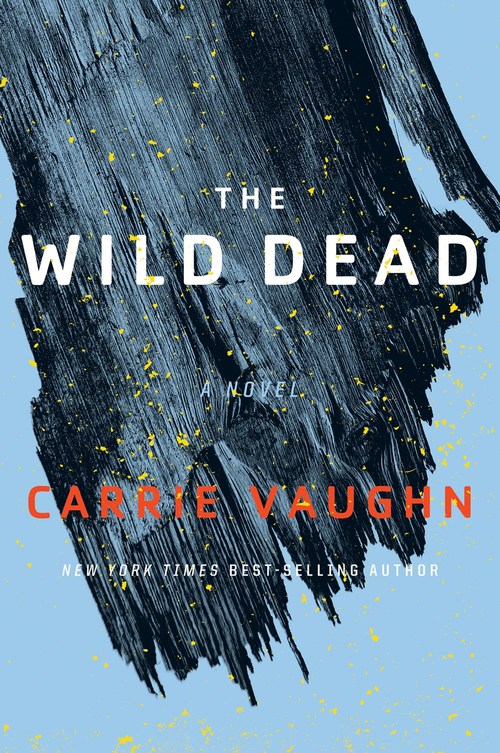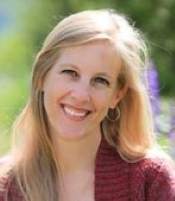 Mysteries and murder abound in the sequel to the Philip K. Dick Award–winning Bannerless
A century after environmental and economic collapse, the people of the Coast Road have rebuilt their own sort of civilization, striving not to make the mistakes their ancestors did. They strictly ration and manage resources, including the ability to have children. Enid of Haven is an investigator, who with her new partner, Teeg, is called on to mediate a dispute over an old building in a far-flung settlement at the edge of Coast Road territory. The investigators' decision seems straightforward — and then the body of a young woman turns up in the nearby marshland. Almost more shocking than that, she's not from the Coast Road, but from one of the outsider camps belonging to the nomads and wild folk who live outside the Coast Road communities. Now one of them is dead, and Enid wants to find out who killed her, even as Teeg argues that the murder isn't their problem. In a dystopian future of isolated communities, can our moral sense survive the worst hard times?
Science Fiction | Dystopian [John Joseph Adams/Mariner Books, On Sale: July 17, 2018, Trade Size / e-Book, ISBN: 9780544947313 / eISBN: 9780544947641]

The search for truth may have unexpected answers...


The search for truth may have unexpected answers...

---
Featured July 25, 2018
on News at 4: Wednesday Reads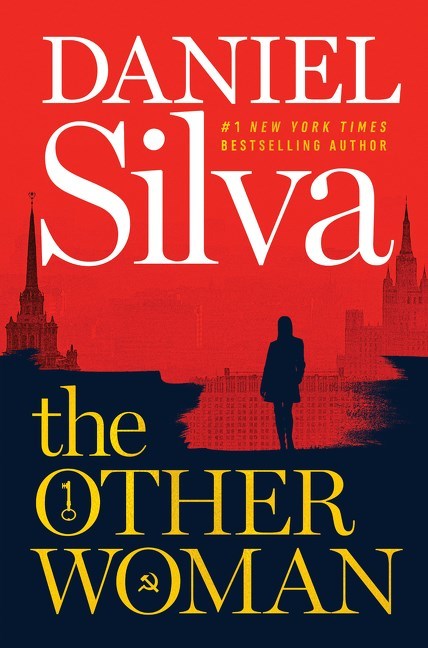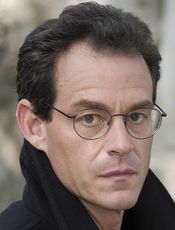 From Daniel Silva, the #1 New York Times–bestselling author, comes a modern masterpiece of espionage, love, and betrayal

She was his best-kept secret …

In an isolated village in the mountains of Andalusia, a mysterious Frenchwoman begins work on a dangerous memoir. It is the story of a man she once loved in the Beirut of old, and a child taken from her in treason's name. The woman is the keeper of the Kremlin's most closely guarded secret. Long ago, the KGB inserted a mole into the heart of the West—a mole who stands on the doorstep of ultimate power.

Only one man can unravel the conspiracy: Gabriel Allon, the legendary art restorer and assassin who serves as the chief of Israel's vaunted secret intelligence service. Gabriel has battled the dark forces of the new Russia before, at great personal cost. Now he and the Russians will engage in a final epic showdown, with the fate of the postwar global order hanging in the balance.

Gabriel is lured into the hunt for the traitor after his most important asset inside Russian intelligence is brutally assassinated while trying to defect in Vienna. His quest for the truth will lead him backward in time, to the twentieth century's greatest act of treason, and, finally, to a spellbinding climax along the banks of the Potomac River outside Washington that will leave readers breathless.

Fast as a bullet, hauntingly beautiful, and filled with stunning double-crosses and twists of plot, The Other Woman is a tour de force that proves once again that "of all those writing spy novels today, Daniel Silva is quite simply the best" (Kansas City Star).

Thriller Spy | Thriller [Harper, On Sale: July 17, 2018, Hardcover / e-Book, ISBN: 9780062834829 / eISBN: 9780062834881]
---
1 - 12 of 654 ( First | more )
As WFAA-TV Literary contributor on ABC Channel 8 in the Dallas - Fort Worth area, Gwen Reyes presents books or other literary news each Wednesday on the 4 pm news cast and during the month on Good Morning Texas. Catch the video of the segments on our YouTube channel.