1 - 12 of 582 ( First | more )
Featured April 5, 2017
on News at 4: Wednesday Reads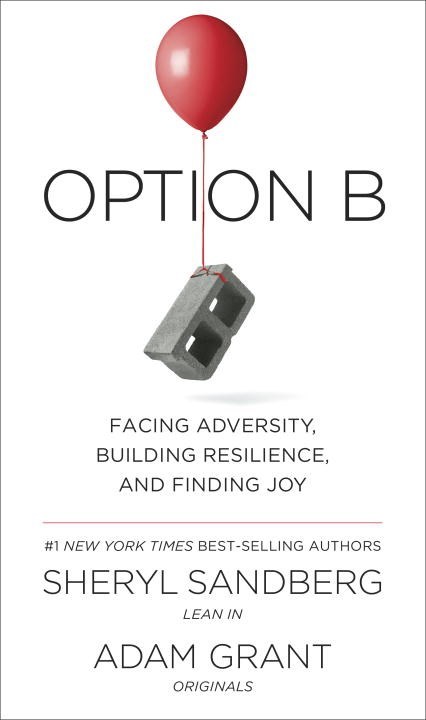 Facing Adversity, Building Resilience, and Finding Joy
From Facebook's COO and Wharton's top-rated professor, the #1 New York Times best-selling authors of LEAN IN and ORIGINALS: a powerful, inspiring, and practical book about building resilience and moving forward after life's inevitable setbacks. After the sudden death of her husband, Sheryl Sandberg felt certain that she and her children would never feel pure joy again. "I was in 'the void,'" she writes, "a vast emptiness that fills your heart and lungs and restricts your ability to think or even breathe." Her friend Adam Grant, a psychologist at Wharton, told her there are concrete steps people can take to recover and rebound from life-shattering experiences. We are not born with a fixed amount of resilience. It is a muscle that everyone can build.
OPTION B combines Sheryl's personal insights with Adam's eye-opening research on finding strength in the face of adversity. Beginning with the gut-wrenching moment when she finds her husband, Dave Goldberg, collapsed on a gym floor, Sheryl opens up her heart—and her journal—to describe the acute grief and isolation she felt in the wake of his death. But Option B goes beyond Sheryl's loss to explore how a broad range of people have overcome hardships including illness, job loss, sexual assault, natural disasters, and the violence of war. Their stories reveal the capacity of the human spirit to persevere . . . and to rediscover joy.
Resilience comes from deep within us and from support outside us. Even after the most devastating events, it is possible to grow by finding deeper meaning and gaining greater appreciation in our lives. Option B illuminates how to help others in crisis, develop compassion for ourselves, raise strong children, and create resilient families, communities, and workplaces. Many of these lessons can be applied to everyday struggles, allowing us to brave whatever lies ahead. Two weeks after losing her husband, Sheryl was preparing for a father-child activity. "I want Dave," she cried. Her friend replied, "Option A is not available," and then promised to help her make the most of Option B.
We all live some form of Option B. This book will help us all make the most of it.
Non-Fiction [Knopf, On Sale: April 24, 2017, Hardcover / e-Book, ISBN: 9781524732684 / eISBN: 9781524732691]
---
Featured March 29, 2017
on News at 4: Wednesday Reads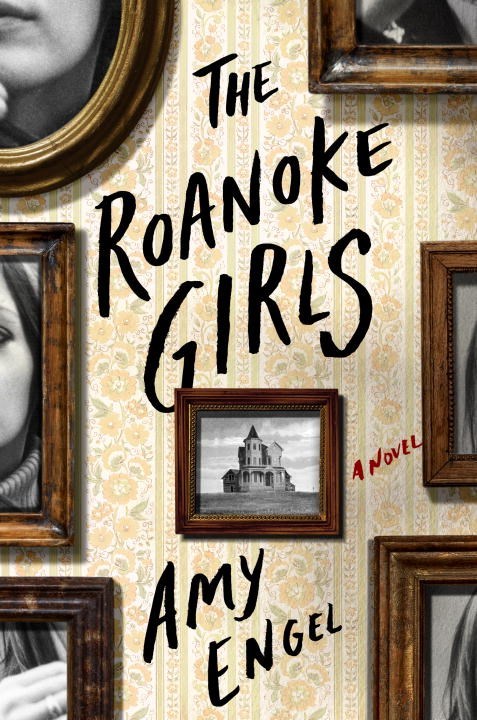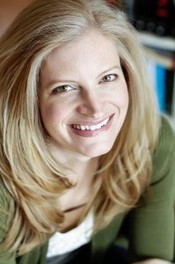 "Roanoke girls never last long around here. In the end, we either run or we die."
After her mother's suicide, fifteen year-old Lane Roanoke came to live with her grandparents and fireball cousin, Allegra, on their vast estate in rural Kansas. Lane knew little of her mother's mysterious family, but she quickly embraced life as one of the rich and beautiful Roanoke girls. But when she discovered the dark truth at the heart of the family, she ran…fast and far away.
Eleven years later, Lane is adrift in Los Angeles when her grandfather calls to tell her Allegra has gone missing. Did she run too? Or something worse? Unable to resist his pleas, Lane returns to help search, and to ease her guilt at having left Allegra behind. Her homecoming may mean a second chance with the boyfriend whose heart she broke that long ago summer. But it also means facing the devastating secret that made her flee, one she may not be strong enough to run from again.
As it weaves between Lane's first Roanoke summer and her return, The Roanoke Girls shocks and tantalizes, twisting its way through revelation after mesmerizing revelation, exploring the secrets families keep and the fierce and terrible love that both binds them together and rips them apart.
Suspense | Thriller [Crown, On Sale: March 7, 2017, Hardcover / e-Book, ISBN: 9781101906668 / eISBN: 9781101906675]
---
Featured March 8, 2017
on News at 4: Wednesday Reads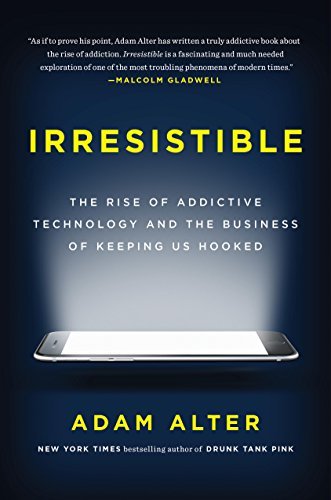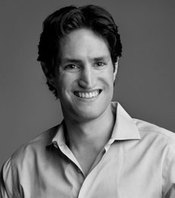 The Rise of Addictive Technology and the Business of Keeping Us Hooked
Welcome to the age of behavioral addiction—an age in which half of the American population is addicted to at least one behavior. We obsess over our emails, Instagram likes, and Facebook feeds; we binge on TV episodes and YouTube videos; we work longer hours each year; and we spend an average of three hours each day using our smartphones. Half of us would rather suffer a broken bone than a broken phone, and Millennial kids spend so much time in front of screens that they struggle to interact with real, live humans.

In this revolutionary book, Adam Alter, a professor of psychology and marketing at NYU, tracks the rise of behavioral addiction, and explains why so many of today's products are irresistible. Though these miraculous products melt the miles that separate people across the globe, their extraordinary and sometimes damaging magnetism is no accident. The companies that design these products tweak them over time until they become almost impossible to resist.

By reverse engineering behavioral addiction, Alter explains how we can harness addictive products for the good—to improve how we communicate with each other, spend and save our money, and set boundaries between work and play—and how we can mitigate their most damaging effects on our well-being, and the health and happiness of our children.

Adam Alter's previous book, Drunk Tank Pink And Other Unexpected Forces that Shape How We Think, Feel, and Behave is available in paperback from Penguin.
Non-Fiction [Penguin, On Sale: March 7, 2017, Hardcover / e-Book, ISBN: 9781594206641 / eISBN: 9780698402638]
---
Featured March 7, 2017
on Good Morning Texas - Buy The Book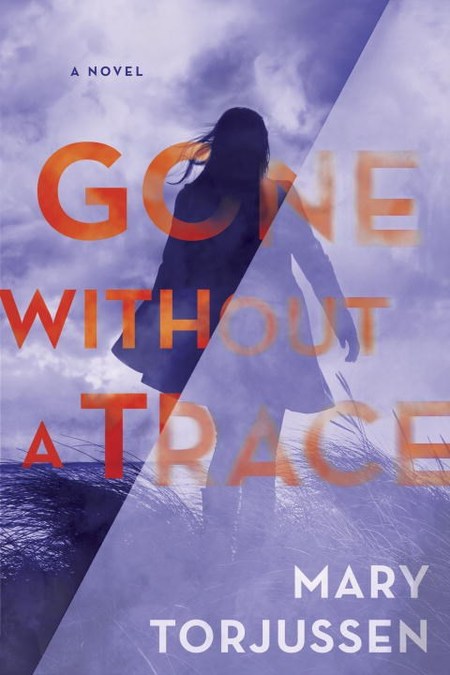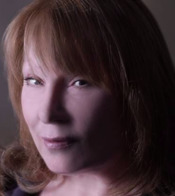 A jaw-dropping novel of psychological suspense that asks, If the love of your life disappeared without a trace, how far would you go to find out why?
Hannah Monroe's boyfriend, Matt, is gone. His belongings have disappeared from their house. Every call she ever made to him, every text she ever sent, every photo of him and any sign of him on social media have vanished. It's as though their last four years together never happened.
As Hannah struggles to get through the next few days, with humiliation and recriminations whirring through her head, she knows that she'll do whatever it takes to find him again and get answers. But as soon as her search starts, she realizes she is being led into a maze of madness and obsession. Step by suspenseful step, Hannah discovers her only way out is to come face to face with the shocking truth…
Suspense | Thriller [Berkley, On Sale: April 18, 2017, Trade Size / e-Book, ISBN: 9780399585012 / eISBN: 9780399585029]

A provocative psychological thriller about a boyfriend who disappears without leaving a trace.


A provocative psychological thriller about a boyfriend who disappears without leaving a trace.

---
Featured March 7, 2017
on Good Morning Texas - Buy The Book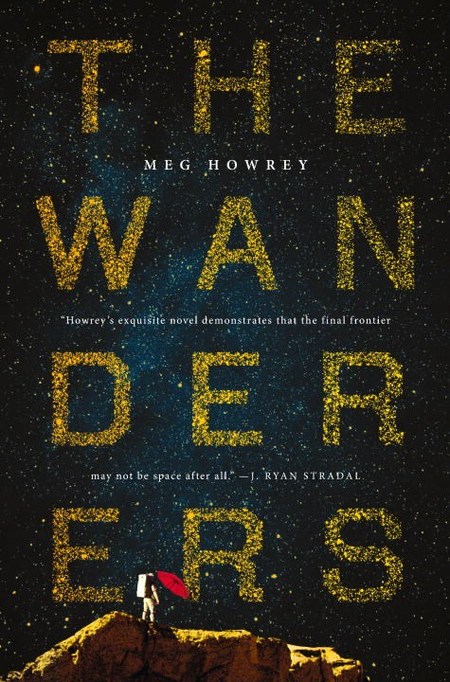 Station Eleven meets The Martian in this brilliantly inventive novel about three astronauts training for the first-ever mission to Mars, an experience that will push the boundary between real and unreal, test their relationships, and leave each of them—and their families—changed forever.

"Howrey's exquisite novel demonstrates that the final frontier may not be space after all."—J. Ryan Stradal

In an age of space exploration, we search to find ourselves.

In four years, aerospace giant Prime Space will put the first humans on Mars. Helen Kane, Yoshihiro Tanaka, and Sergei Kuznetsov must prove they're the crew for the historic voyage by spending seventeen months in the most realistic simulation ever created. Constantly observed by Prime Space's team of "Obbers," Helen, Yoshi, and Sergei must appear ever in control. But as their surreal pantomime progresses, each soon realizes that the complications of inner space are no less fraught than those of outer space. The borders between what is real and unreal begin to blur, and each astronaut is forced to confront demons past and present, even as they struggle to navigate their increasingly claustrophobic quarters—and each other.

Astonishingly imaginative, tenderly comedic, and unerringly wise, The Wanderers explores the differences between those who go and those who stay, telling a story about the desire behind all exploration: the longing for discovery and the great search to understand the human heart.
Fiction | Science Fiction [G.P. Putnam's Sons, On Sale: March 14, 2017, Hardcover / e-Book, ISBN: 9780399574634 / eISBN: 9780399574658]
---
Featured March 7, 2017
on Good Morning Texas - Buy The Book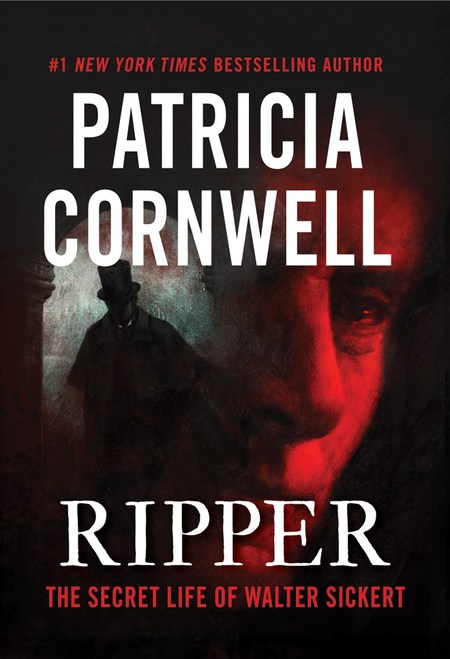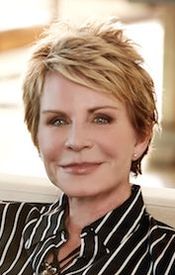 The Secret Life of Walter Sickert
From New York Times bestselling author Patricia Cornwell comes Ripper: The Secret Life of Walter Sickert, a comprehensive and intriguing exposé of one of the world's most chilling cases of serial murder—and the police force that failed to solve it.
Vain and charismatic Walter Sickert made a name for himself as a painter in Victorian London. But the ghoulish nature of his art—as well as extensive evidence—points to another name, one that's left its bloody mark on the pages of history: Jack the Ripper. Cornwell has collected never-before-seen archival material—including a rare mortuary photo, personal correspondence and a will with a mysterious autopsy clause—and applied cutting-edge forensic science to open an old crime to new scrutiny.
Incorporating material from Portrait of a Killer: Jack the Ripper—Case Closed, this new edition has been revised and expanded to include eight new chapters, detailed maps and hundreds of images that bring the sinister case to life.
Non-Fiction History | True Crime [Thomas & Mercer, On Sale: February 28, 2017, Hardcover / e-Book, ISBN: 9781503936874 / ]
---
Featured March 7, 2017
on Good Morning Texas - Buy The Book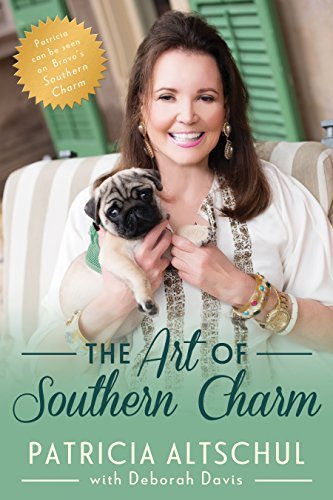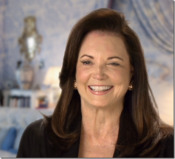 Patricia Altschul, the surprise breakout star of Bravo's hit reality show Southern Charm, introduces an essential lifestyle guide as refreshing and fun as a gin martini.

"Patricia on #SouthernCharm, like lookin' in the damn mirror. Cheers queen." —Lady Gaga

Fan-favorite Bravolebrity Patricia Altschul from the primetime show Southern Charm finally brings fans her eagerly anticipated opus on etiquette and living a glamorous Southern lifestyle. Patricia provides advice on every situation, from hosting a memorable cocktail party, to decoding the dress code for any event, to handling a drunken boor at the dinner table, to delivering the perfectly phrased insult—like her now iconic "shameless strumpet." The Art of Southern Charm takes readers inside the world of Charleston's most captivating grande dame, who (with Michael the Butler) offers a blueblood's blueprint for curating and celebrating life at its best.
Self-Help | Non-Fiction [Diversion, On Sale: April 18, 2017, Hardcover / e-Book, ISBN: 9781682308356 / eISBN: 9781682308349]
---
Featured March 7, 2017
on Good Morning Texas - Buy The Book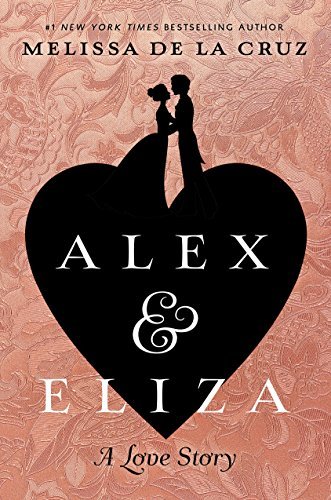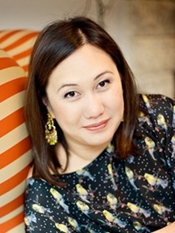 From the #1 New York Times bestselling author of The Witches of East End and The Descendants comes the love story of young Alexander Hamilton and Elizabeth Schuyler.
1777. Albany, New York. As battle cries of the American Revolution echo in the distance, servants flutter about preparing for one of New York society's biggest events: the Schuylers' grand ball. Descended from two of the oldest and most distinguished bloodlines in New York, the Schuylers are proud to be one of their fledgling country's founding families, and even prouder still of their three daughters—Angelica, with her razor-sharp wit; Peggy, with her dazzling looks; and Eliza, whose beauty and charm rival those of both her sisters, though she'd rather be aiding the colonists' cause than dressing up for some silly ball.
Still, Eliza can barely contain her excitement when she hears of the arrival of one Alexander Hamilton, a mysterious, rakish young colonel and General George Washington's right-hand man. Though Alex has arrived as the bearer of bad news for the Schuylers, he can't believe his luck—as an orphan, and a bastard one at that—to be in such esteemed company. And when Alex and Eliza meet that fateful night, so begins an epic love story that would forever change the course of American history.
In the pages of Alex and Eliza, #1 New York Times bestselling author Melissa de la Cruz brings to life the romance of young Alexander Hamilton and Elizabeth Schuyler.
Young Adult [Penguin Young Readers Group, On Sale: April 11, 2017, Hardcover / e-Book, ISBN: 9781524739621 / eISBN: 9781524739638]
---
Featured February 8, 2017
on News at 4: Wednesday Reads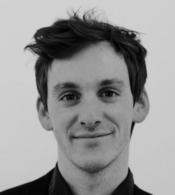 The Science of Popularity in an Age of Distraction
"This book picks up where The Tipping Point left off." -- Adam Grant, Wharton professor and New York Times bestselling author of ORIGINALS and GIVE AND TAKE
Nothing "goes viral." If you think a popular movie, song, or app came out of nowhere to become a word-of-mouth success in today's crowded media environment, you're missing the real story. Each blockbuster has a secret history—of power, influence, dark broadcasters, and passionate cults that turn some new products into cultural phenomena. Even the most brilliant ideas wither in obscurity if they fail to connect with the right network, and the consumers that matter most aren't the early adopters, but rather their friends, followers, and imitators -- the audience of your audience.
In his groundbreaking investigation, Atlantic senior editor Derek Thompson uncovers the hidden psychology of why we like what we like and reveals the economics of cultural markets that invisibly shape our lives. Shattering the sentimental myths of hit-making that dominate pop culture and business, Thompson shows quality is insufficient for success, nobody has "good taste," and some of the most popular products in history were one bad break away from utter failure. It may be a new world, but there are some enduring truths to what audiences and consumers want. People love a familiar surprise: a product that is bold, yet sneakily recognizable.
Every business, every artist, every person looking to promote themselves and their work wants to know what makes some works so successful while others disappear. Hit Makers is a magical mystery tour through the last century of pop culture blockbusters and the most valuable currency of the twenty-first century—people's attention.
From the dawn of impressionist art to the future of Facebook, from small Etsy designers to the origin of Star Wars, Derek Thompson leaves no pet rock unturned to tell the fascinating story of how culture happens and why things become popular. In Hit Makers, Derek Thompson investigates: · The secret link between ESPN's sticky programming and the The Weeknd's catchy choruses · Why Facebook is the world's most important modern newspaper · How advertising critics predicted Donald Trump · The 5th grader who accidentally launched "Rock Around the Clock," the biggest hit in rock and roll history · How Barack Obama and his speechwriters think of themselves as songwriters · How Disney conquered the world—but the future of hits belongs to savvy amateurs and individuals · The French collector who accidentally created the Impressionist canon · Quantitative evidence that the biggest music hits aren't always the best · Why almost all Hollywood blockbusters are sequels, reboots, and adaptations · Why one year--1991--is responsible for the way pop music sounds today · Why another year --1932--created the business model of film · How data scientists proved that "going viral" is a myth · How 19th century immigration patterns explain the most heard song in the Western Hemisphere
Non-Fiction | Non-Fiction Philosphy [Penguin Press, On Sale: February 7, 2017, Hardcover / e-Book, ISBN: 9781101980323 / eISBN: 9781101980347]
---
Featured January 25, 2017
on Good Morning Texas - Buy The Book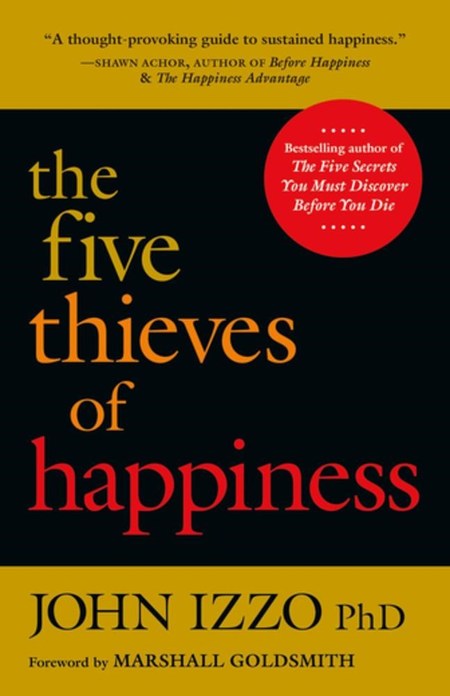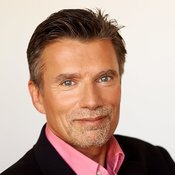 Stop Seeking Happiness; Just Get Out of Its Way!
Happiness is our natural state, for each of us and for humanity as a whole, argues John Izzo. But that happiness is being stolen by insidious mental patterns that he depicts as thieves: the thief of control, the thief of conceit, the thief of coveting, the thief of consumption, and the thief of comfort. He discovered these thieves as he sought the true source of happiness during a year-long sabbatical, walking the Camino de Santiago in Spain and living in the Andes of Peru. This thoughtful and inspiring book describes the disguises these thieves wear, the tools they use to break into our hearts, and how to lock them out once and for all. Izzo shows how these same thieves of personal happiness are destroying society as well. This book will help us all discover, develop, and defend the happiness that is our true nature while creating a world we all want to live in.
Self-Help [Berrett-Koehler, On Sale: January 2, 2017, Hardcover / e-Book, ISBN: 9781626569324 / eISBN: 9781626569331]
---
Featured January 25, 2017
on Good Morning Texas - Buy The Book

Escape 9-5, Live Anywhere, and Join the New Rich
What do you do? Tim Ferriss has trouble answering the question. Depending on when you ask this controversial Princeton University guest lecturer, he might answer:
"I race motorcycles in Europe."
"I ski in the Andes."
"I scuba dive in Panama."
"I dance tango in Buenos Aires."

He has spent more than five years learning the secrets of the New Rich, a fast-growing subculture who has abandoned the "deferred-life plan" and instead mastered the new currencies—time and mobility—to create luxury lifestyles in the here and now.
Whether you are an overworked employee or an entrepreneur trapped in your own business, this book is the compass for a new and revolutionary world. Join Tim Ferriss as he teaches you:
• How to outsource your life to overseas virtual assistants for $5 per hour and do whatever you want
• How blue-chip escape artists travel the world without quitting their jobs
• How to eliminate 50% of your work in 48 hours using the principles of a forgotten Italian economist
• How to trade a long-haul career for short work bursts and freuent "mini-retirements"
• What the crucial difference is between absolute and relative income
• How to train your boss to value performance over presence, or kill your job (or company) if it's beyond repair
• What automated cash-flow "muses" are and how to create one in 2 to 4 weeks
• How to cultivate selective ignorance—and create time—with a low-information diet
• What the management secrets of Remote Control CEOs are
• How to get free housing worldwide and airfare at 50–80% off
• How to fill the void and create a meaningful life after removing work and the office

You can have it all—really.
Self-Help Fitness [Crown, On Sale: April 24, 2007, Hardcover, ISBN: 9780307353139 / ]
---
Featured January 25, 2017
on Good Morning Texas - Buy The Book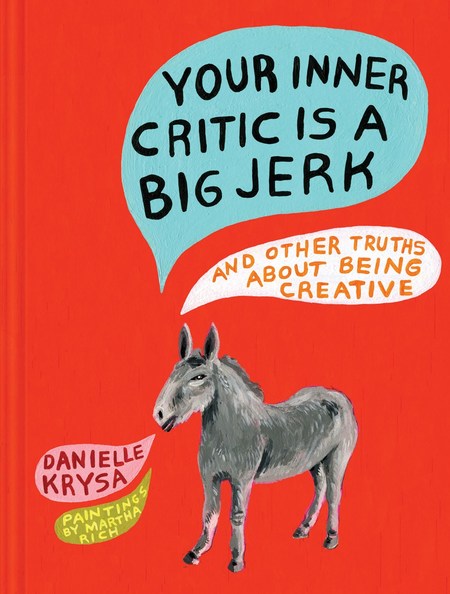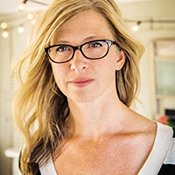 And Other Truths About Being Creative
This book is duct tape for the mouth of every artist's inner critic. Silencing that stifling voice once and for all, this salve for creatives introduces ten truths they must face in order to defeat self-doubt. Each encouraging chapter deconstructs a pivotal moment on the path to success—fear of the blank page, the dangers of jealousy, sharing work with others—and explains how to navigate roadblock. Packed with helpful anecdotes, thoughts from successful creatives, and practical exercises gleaned from Danielle Krysa's years of working with professional and aspiring artists—plus riotously apt illustrations from art world darling Martha Rich—this ebook arms readers with the most essential tool for their toolbox: the confidence they need to get down to business and make good work.
Self-Help [Chronicle Books, On Sale: October 11, 2016, Hardcover / e-Book, ISBN: 9781452148441 / ]
---
1 - 12 of 582 ( First | more )
As WFAA-TV Literary contributor on ABC Channel 8 in the Dallas - Fort Worth area, Gwen Reyes presents books or other literary news each Wednesday on the 4 pm news cast and during the month on Good Morning Texas. Catch the video of the segments on our YouTube channel.