1 - 12 of 550 ( First | more )
Featured September 1, 2016
on Good Morning Texas - Buy The Book
Celebrity Bio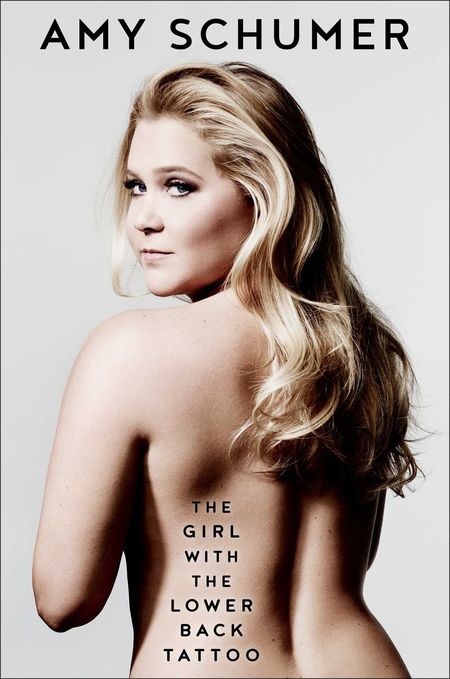 "Amy's got your back. She's in your corner. She's an honesty bomb. And she's coming for you." —Actress Tilda Swinton and Trainwreck co-star
The Emmy Award-winning comedian, actress, writer, and star of Inside Amy Schumer and the acclaimed film Trainwreck has taken the entertainment world by storm with her winning blend of smart, satirical humor. Now, Amy Schumer has written a refreshingly candid and uproariously funny collection of (extremely) personal and observational essays.
In The Girl with the Lower Back Tattoo, Amy mines her past for stories about her teenage years, her family, relationships, and sex and shares the experiences that have shaped who she is—a woman with the courage to bare her soul to stand up for what she believes in, all while making us laugh.
Ranging from the raucous to the romantic, the heartfelt to the harrowing, this highly entertaining and universally appealing collection is the literary equivalent of a night out with your best friend—an unforgettable and fun adventure that you wish could last forever.
Whether she's experiencing lust-at-first-sight while in the airport security line, sharing her own views on love and marriage, admitting to being an introvert, or discovering her cross-fit instructor's secret bad habit, Amy Schumer proves to be a bighearted, brave, and thoughtful storyteller that will leave you nodding your head in recognition, laughing out loud, and sobbing uncontrollably—but only because it's over.
Non-Fiction Memoir | Humor [Gallery, On Sale: August 16, 2016, Hardcover / e-Book, ISBN: 9781501139888 / ]
---
Featured September 1, 2016
on Good Morning Texas - Buy The Book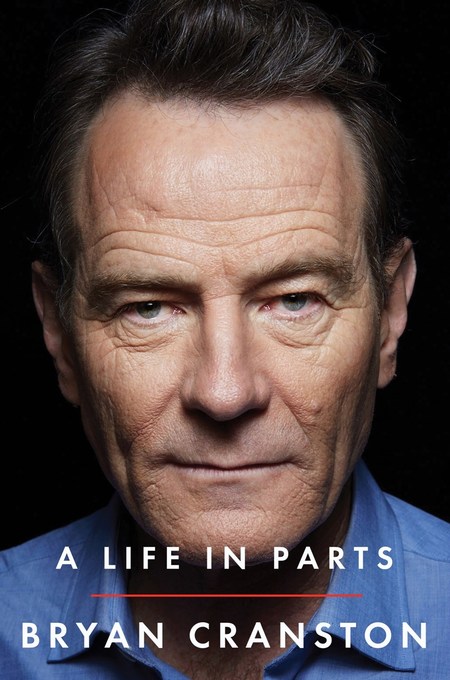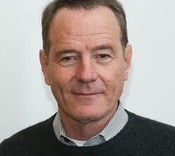 A poignant, intimate, funny, inspiring memoir—both a coming-of-age story and a meditation on creativity, devotion, and craft—from Bryan Cranston, beloved and acclaimed star of one of history's most successful TV shows, Breaking Bad.
Bryan Cranston landed his first role at seven, when his father, a struggling actor and director, cast him in a United Way commercial. Soon, Bryan was haunting the local movie theater, memorizing and reenacting favorite scenes with his older brother. Acting was clearly the boy's destiny—until one day his father disappeared. Suddenly, destiny took a back seat to survival.

Seeking something more stable, perhaps subconsciously trying to distance himself from his absent father, Cranston decided on a career in law enforcement. But then, a young man on a classic cross-country motorcycle trip, Cranston one day found himself stranded at a rest area in the Blue Ridge Mountains. To pass the time he read a tattered copy of Hedda Gabler, and in a flash he found himself face-to-face once again with his original calling. Suddenly he thought: This was what he wanted to do, what he would do, with the rest of his life. Act.

In his riveting memoir, A Life in Parts, Cranston traces his zigzag journey from his chaotic childhood to his dramatic epiphany, and beyond, to mega-stardom and a cult-like following, by vividly revisiting the many parts he's played, on camera (astronaut, dentist, detective, candy bar spokesperson, President of the United States, etc.) and off (paperboy, farmhand, security guard, dating consultant, murder suspect, dock loader, son, brother, lover, husband, father). With great humor, and much humility, Cranston chronicles his unlikely rise from a soap opera regular, trying to learn the ropes and the politics of show business on the fly, to a recurring spot as Tim Whatley on Seinfeld, finding himself an indelible part of popular culture. He recalls his run as the well-meaning goofball, Hal, on Malcolm in the Middle, proving to writers and fans that he was willing to do anything, anything, for a laugh, and he gives a bracing account of his challenging run on Broadway as President Lyndon Johnson, pushing himself to the limit as he prepared, physically and mentally, for a tour de force that would win him a Tony, to go along with his four Emmys.

Of course, Cranston dives deep into the grittiest, most fascinating details of his greatest role, explaining how he searched inward for the personal darkness that would help him create one of the most riveting performances ever captured on screen: Walter White, chemistry teacher turned drug kingpin.

Discussing his failures as few men do, describing his work as few actors can, Cranston has much to say about innate talent, its benefits, challenges, and proper maintenance, but ultimately A Life in Parts is about the necessity and transformative power of hard work.
Non-Fiction Memoir [Scribner, On Sale: October 11, 2016, Hardcover / e-Book, ISBN: 9781476793856 / eISBN: 9781476793887]
---
Featured September 1, 2016
on Good Morning Texas - Buy The Book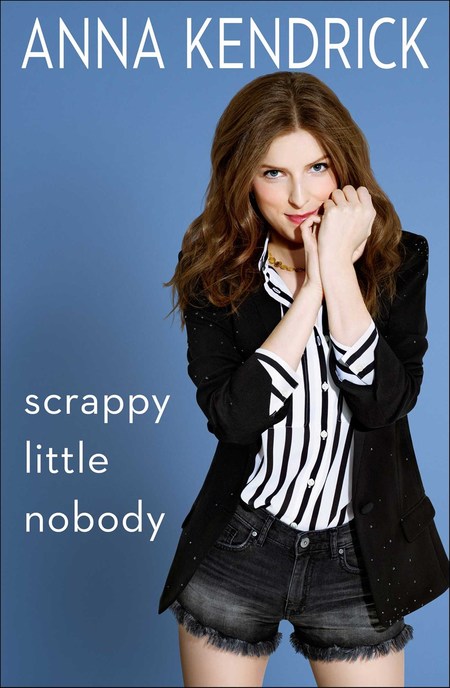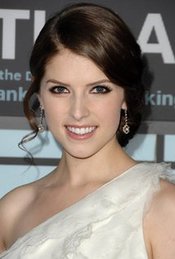 A collection of humorous autobiographical essays by the Academy Award-nominated actress and star of Up in the Air and Pitch Perfect.
"I'm excited to publish my first book, and because I get uncomfortable when people have high expectations, I'd like to use this opportunity to showcase my ineptitude, pettiness, and the frequency with which I embarrass myself. And while many of my female inspirations who have become authors are incredibly well-educated and accomplished comedy writers, I'm very, very funny on Twitter, according to Buzzfeed and my mom, so I feel like this is a great idea. Quick question: are run-on sentences still frowned upon? Wait, is ending a sentence with a preposition still frowned upon? I mean, upon frowned? Dammit!" —Anna Kendrick

Anna Kendrick's autobiographical collection of essays amusingly recounts memorable moments throughout her life, from her middle class upbringing in New England to the blockbuster movies that have made her one of Hollywood's most popular actresses today. Expanding upon the witty and ironic dispatches for which she is known, Anna Kendrick's essays offer her one-of-a-kind commentary on the absurdities she's experienced on her way to and from the heart of pop culture.
Non-Fiction Memoir [Touchstone, On Sale: November 15, 2016, Hardcover / e-Book, ISBN: 9781501117206 / eISBN: 9781501117237]
---
Featured September 1, 2016
on Good Morning Texas - Buy The Book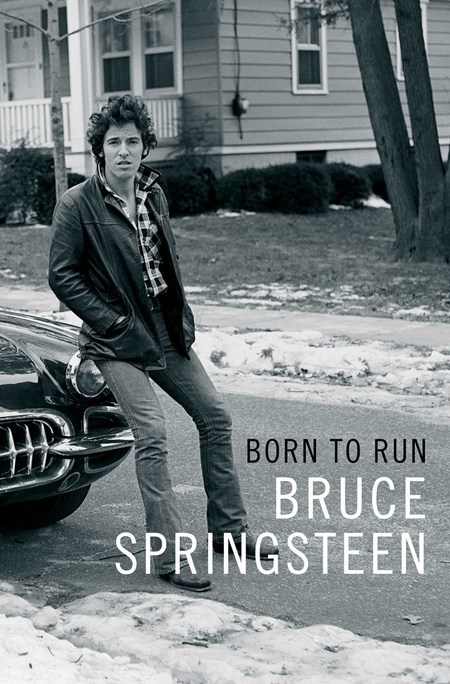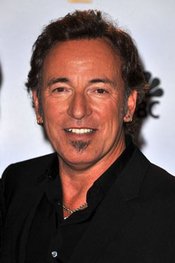 In 2009, Bruce Springsteen and the E Street Band performed at the Super Bowl's halftime show. The experience was so exhilarating that Bruce decided to write about it. That's how this extraordinary autobiography began.
Over the past seven years, Bruce Springsteen has privately devoted himself to writing the story of his life, bringing to these pages the same honesty, humor, and originality found in his songs.
He describes growing up Catholic in Freehold, New Jersey, amid the poetry, danger, and darkness that fueled his imagination, leading up to the moment he refers to as "The Big Bang": seeing Elvis Presley's debut on The Ed Sullivan Show. He vividly recounts his relentless drive to become a musician, his early days as a bar band king in Asbury Park, and the rise of the E Street Band. With disarming candor, he also tells for the first time the story of the personal struggles that inspired his best work, and shows us why the song "Born to Run" reveals more than we previously realized.
Born to Run will be revelatory for anyone who has ever enjoyed Bruce Springsteen, but this book is much more than a legendary rock star's memoir. This is a book for workers and dreamers, parents and children, lovers and loners, artists, freaks, or anyone who has ever wanted to be baptized in the holy river of rock and roll.
Rarely has a performer told his own story with such force and sweep. Like many of his songs ("Thunder Road," "Badlands," "Darkness on the Edge of Town," "The River," "Born in the U.S.A.," "The Rising," and "The Ghost of Tom Joad," to name just a few), Bruce Springsteen's autobiography is written with the lyricism of a singular songwriter and the wisdom of a man who has thought deeply about his experiences.
Non-Fiction Memoir [Simon & Schuster, On Sale: September 27, 2016, Hardcover / e-Book, ISBN: 9781501141515 / eISBN: 9781501141539]
---
Featured September 1, 2016
on Good Morning Texas - Buy The Book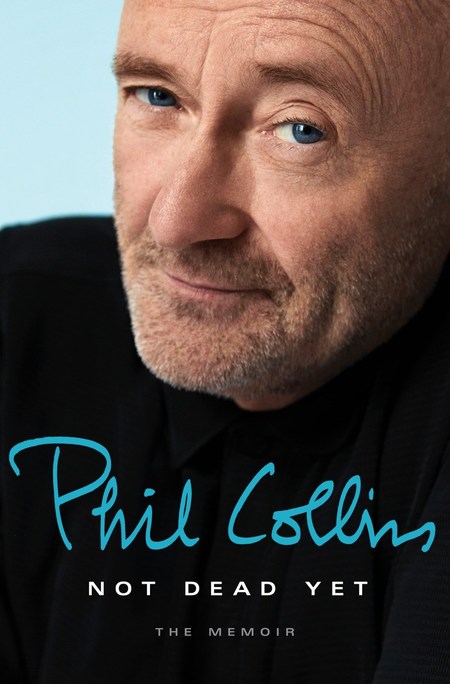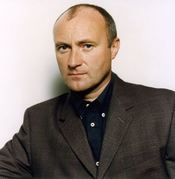 Phil Collins pulls no punches—about himself, his life, or the ecstasy and heartbreak that's inspired his music. In his much-awaited memoir, Not Dead Yet, he tells the story of his epic career, with an auspicious debut at age 11 in a crowd shot from the Beatles' legendary film A Hard Day's Night. A drummer since almost before he could walk, Collins received on the job training in the seedy, thrilling bars and clubs of 1960s swinging London before finally landing the drum seat in Genesis. Soon, he would step into the spotlight on vocals after the departure of Peter Gabriel and begin to stockpile the songs that would rocket him to international fame with the release of Face Value and "In the Air Tonight." Whether he's recalling jamming with Eric Clapton and Robert Plant, pulling together a big band fronted by Tony Bennett, or writing the music for Disney's smash-hit animated Tarzan, Collins's storytelling chops never waver. And of course he answers the pressing question on everyone's mind: just what does "Sussudio" mean?

Not Dead Yet is Phil Collins's candid, witty, unvarnished story of the songs and shows, the hits and pans, his marriages and divorces, the ascents to the top of the charts and into the tabloid headlines. As one of only three musicians to sell 100 million records both in a group and as a solo artist, Collins breathes rare air, but has never lost his touch at crafting songs from the heart that touch listeners around the globe. That same touch is on magnificent display here, especially as he unfolds his harrowing descent into darkness after his "official" retirement in 2007, and the profound, enduring love that helped save him. This is Phil Collins as you've always known him, but also as you've never heard him before.
Non-Fiction Memoir [Crown Archetype, On Sale: October 25, 2016, Hardcover / e-Book, ISBN: 9781101907474 / eISBN: 9781101907498]
---
Featured August 31, 2016
on News at 4: Wednesday Reads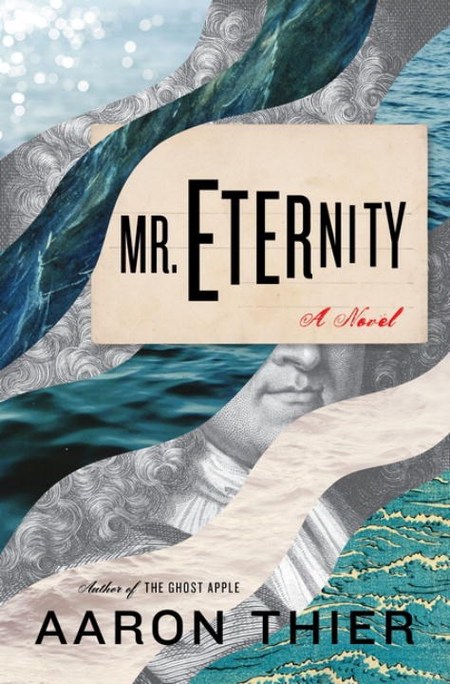 A novel of exuberance and ambition, spanning one thousand years of high-seas adventure, environmental and cultural catastrophe, and enduring love.
Key West, 2016. Sea levels are rising, coral reefs are dying. In short, everything is going to hell. It's here that two young filmmakers find something to believe in: an old sailor who calls himself Daniel Defoe and claims to be five hundred sixty years old.

In fact, old Dan is in the prime of his life. It's an incredible, perhaps eternal American life, which Mr. Eternity imagines over a millennium: a parade of conquistadors and plantation owners, lusty mermaids and dissatisfied princesses, picking up in the sixteenth century in the Viceroyalty of New Granada and continuing into the twenty-sixth, where, in the future Democratic Federation of Mississippi States, Dan serves as an advisor to the King of St. Louis. Some things remain constant throughout the centuries, and being on the edge of ruin may be one. In 1560, the Spaniards have destroyed the Aztec and Inca civilizations. In 2500, we've destroyed our own: the cities of the Atlantic coast are underwater, the union has fallen apart, and cars, plastics, and air conditioning are relegated to history. But there are other constants too: love, ingenuity, humor, and old Dan himself, always adapting and inspiring others with dreams of a better life.

An ingenious, hilarious, and genre-bending page-turner, Mr. Eternity is multiple novels in one. Together they form an uncommon work--about our changing planet and its remarkable continuities.
Fiction [Bloomsbury, On Sale: August 9, 2016, Hardcover / e-Book, ISBN: 9781632860934 / eISBN: 9781632860941]
---
Featured August 31, 2016
on News at 4: Wednesday Reads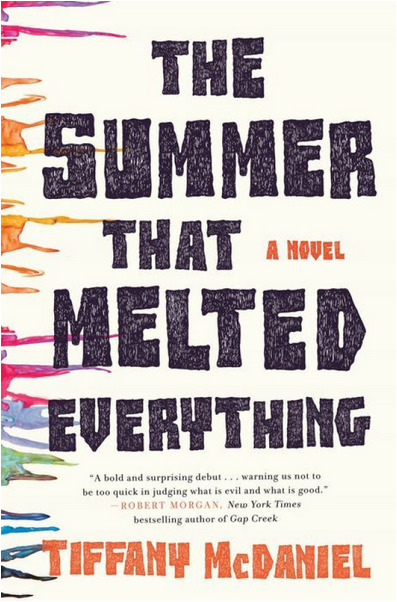 Fielding Bliss has never forgotten the summer of 1984: the year a heat wave scorched Breathed, Ohio. The year he became friends with the devil.
Sal seems to appear out of nowhere - a bruised and tattered thirteen-year-old boy claiming to be the devil himself answering an invitation. Fielding Bliss, the son of a local prosecutor, brings him home where he's welcomed into the Bliss family, assuming he's a runaway from a nearby farm town.
When word spreads that the devil has come to Breathed, not everyone is happy to welcome this self-proclaimed fallen angel. Murmurs follow him and tensions rise, along with the temperature as an unbearable heat wave rolls into town right along with him. As strange accidents start to occur, riled by the feverish heat, some in the town start to believe that Sal is exactly who he claims to be. While the Bliss family wrestle with their own personal demons, a fanatic drives the town to the brink of a catastrophe that will change this sleepy Ohio backwater forever.
Literature and Fiction Literary [St. Martin's Press, On Sale: July 26, 2016, Hardcover / e-Book, ISBN: 9781250078063 / eISBN: 9781466890343]
---
Featured August 31, 2016
on News at 4: Wednesday Reads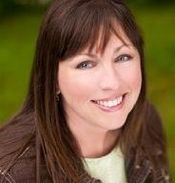 "Sexy, tough, and deftly sprinkled with dark humor."—New York Times bestselling author Larissa Ione
Before the Scorpius Syndrome tore through North America and nearly wiped out the population, Vivienne Kennedy was the FBI's best profiler. The bacteria got her anyway. But she survived. She recovered. And when she woke up from a drug-nightmare of captivity, her skills as a hunter of men had gone from merely brilliant to full-on uncanny. Her mysterious rescuer wants her to put them to the test. But no matter how tempting he is, with his angel's eyes and devil's tongue, Vinnie knows she shouldn't trust him.
If the FBI were still around they would rate Raze Shadow as one of the bad guys. His military training can't wipe out his association with the Mercenaries, the most feared gang in a thousand miles. His loyalties are compromised. He won't even tell Vinnie his real name. But there's no FBI in the new America of fear and firepower, only instinct and risk. And the way his arms wrap around her tells its own story. Whatever else Raze is concealing, he can't hide his desire . . .
Romance Paranormal [Zebra, On Sale: August 30, 2016, Paperback / e-Book, ISBN: 9781420137965 / eISBN: 9781420137972]

He had a plan until she changed his heart.


He had a plan until she changed his heart.

---
Featured August 17, 2016
on News at 4: Wednesday Reads

Mastering the Psychology of Mind over Muscle
The greatest athletic performances spring from the mind, not the body. Elite athletes have known this for decades and now science is learning why it's true. In his fascinating new book How Bad Do You Want It?, coach Matt Fitzgerald examines more than a dozen pivotal races to discover the surprising ways elite athletes strengthen their mental toughness.
Fitzgerald puts you into the pulse-pounding action of more than a dozen epic races from running, cycling, triathlon, XTERRA, and rowing with thrilling race reports and revealing post-race interviews with the elites. Their own words reinforce what the research has found: strong mental fitness lets us approach our true physical limits, giving us an edge over physically stronger competitors. Each chapter explores the how and why of an elite athlete's transformative moment, revealing powerful new psychobiological principles you can practice to flex your own mental fitness.
The new psychobiological model of endurance performance shows that the most important question in endurance sports is: how bad do you want it? Fitzgerald's fascinating book will forever change how you answer this question and show you how to master the psychology of mind over muscle. These lessons will help you push back your limits and uncover your full potential.
How Bad Do You Want It? reveals new psychobiological findings including:
Mental toughness determines how close you can get to your physical limit.
Bracing yourself for a tough race or workout can boost performance by 15% or more.
Champions have learned how to give more of what they have.
The only way to improve performance is by altering how you perceive effort.
Choking under pressure is a form of self-consciousness.
Your attitude in daily life is the same one you bring to sports.
There's no such thing as going as fast as you can―only going faster than before.
The fastest racecourse is the one with the loudest spectators.
Faith in your training is as important as the training itself.
Athletes featured in How Bad Do You Want It?: Sammy Wanjiru, Jenny Simpson, Greg LeMond, Siri Lindley, Willie Stewart, Cadel Evans, Nathan Cohen and Joe Sullivan, Paula Newby-Fraser, Ryan Vail, Thomas Voeckler, Ned Overend, Steve Prefontaine, and last of all John "The Penguin" Bingham
Self-Help Fitness | Self-Help Health [VeloPress, On Sale: October 15, 2015, Hardcover / e-Book, ISBN: 9781937715410 / eISBN: 9781937716714]
---
Featured August 17, 2016
on News at 4: Wednesday Reads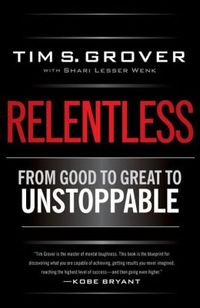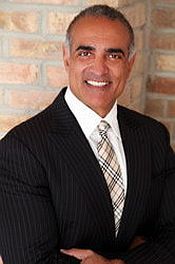 From Good to Great to Unstoppable
FOR MORE THAN TWO DECADES, LEGENDARY TRAINER TIM GROVER HAS TAKEN THE GREATS—MICHAEL JORDAN, KOBE BRYANT, DWYANE WADE, AND DOZENS MORE—AND MADE THEM GREATER. NOW, FOR THE FIRST TIME EVER, HE REVEALSWHAT IT TAKES TO GET THOSE RESULTS,SHOWING YOU HOW TO BE RELENTLESS ANDACHIEVE WHATEVER YOU DESIRE.
DIRECT, BLUNT, AND BRUTALLY HONEST, Grover breaks down what it takes to be unstoppable: you keep going when everyone else is giving up, you thrive under pressure, you never let your emotions make you weak. In "The Relentless 13," he details the essential traits shared by the most intense competitors and achievers in sports, business, and all walks of life. Relentless shows you how to trust your instincts and get in the Zone; how to control and adapt to any situation; how to find your opponent's weakness and attack. Grover gives you the same advice he gives his world-class clients—"don't think"—and shows you that anything is possible. Packed with previously untold stories and unparalleled insight into the psyches of the most successful and accomplished athletes of our time, Relentless shows you how even the best get better . . . and how you can too.
Non-Fiction Memoir [Scribner, On Sale: April 16, 2013, Hardcover / e-Book, ISBN: 9781476710938 / ]
---
Featured August 17, 2016
on News at 4: Wednesday Reads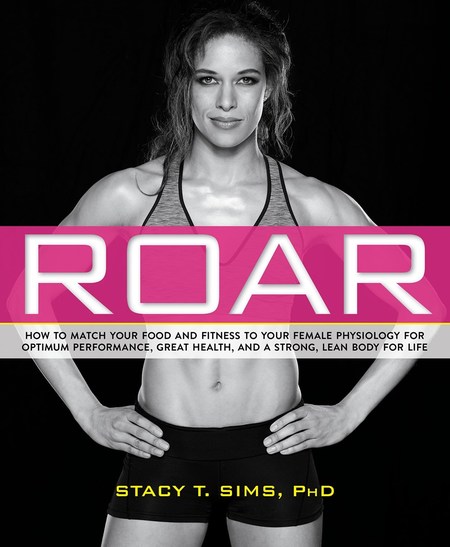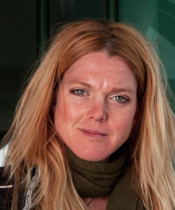 How to Match Your Food and Fitness to Your Female Physiology for Optimum Performance, Great Health, and a Strong, Lean Body for Life
Women are not small men. Stop eating and training like one.
Because most nutrition products and training plans are designed for men, it's no wonder that so many female athletes struggle to reach their full potential. ROAR is a comprehensive, physiology-based nutrition and training guide specifically designed for active women. This book teaches you everything you need to know to adapt your nutrition, hydration, and training to your unique physiology so you can work with, rather than against, your female physiology. Exercise physiologist and nutrition scientist Stacy T. Sims, PhD, shows you how to be your own biohacker to achieve optimum athletic performance.
Complete with goal-specific meal plans and nutrient-packed recipes to optimize body composition, ROAR contains personalized nutrition advice for all stages of training and recovery. Customizable meal plans and strengthening exercises come together in a comprehensive plan to build a rock-solid fitness foundation as you build lean muscle where you need it most, strengthen bone, and boost power and endurance. Because women's physiology changes over time, entire chapters are devoted to staying strong and active through pregnancy and menopause. No matter what your sport is--running, cycling, field sports, triathlons--this book will empower you with the nutrition and fitness knowledge you need to be in the healthiest, fittest, strongest shape of your life.
Self-Help Fitness | Self-Help Health [Rodale, On Sale: July 5, 2016, Paperback / e-Book, ISBN: 9781623366865 / eISBN: 9781623366872]
---
Featured August 10, 2016
on News at 4: Wednesday Reads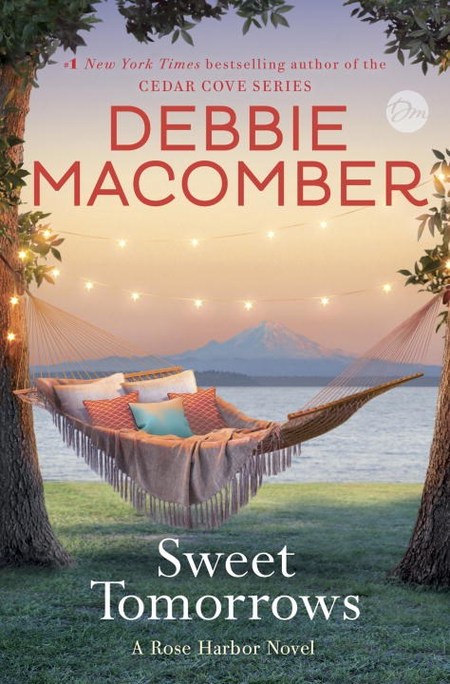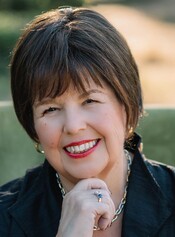 The much-anticipated conclusion to Debbie Macomber's beloved Rose Harbor series, set in the picturesque town of Cedar Cove, Sweet Tomorrows is a vibrant and poignant novel of letting go of fear, following your heart, and embracing the future—come what may.
Nine months ago, Mark Taylor abruptly left Cedar Cove on a perilous mission to right a wrong from his past. Though Mark finally confessed his love for her, innkeeper Jo Marie Rose is unsure if he's ever coming back. The Rose Harbor Inn barely seems the same without Mark, but Jo Marie can't bear to lose herself in grief once more. Determined to move forward, she begins dating again, and finds companionship when she takes on a boarder who is starting a new chapter herself.
Recovering from a twice-broken heart, Emily Gaffney, a young teacher, is staying at the inn while she looks for a home of her own. Having given up on marriage, Emily dreams of adopting children someday. She has her eye on one house in particular—with room for kids. Although Emily's inquiries about the house are rudely rebuffed, her rocky start with the owner eventually blossoms into a friendship. But when the relationship verges on something more, Emily will have to rethink what she truly wants and the chances she's willing to take.
The inn seems to be working its magic again—Emily opening herself up to love, Jo Marie moving on—until Jo Marie receives shocking news.
With Debbie Macomber's trademark charm and wisdom, Sweet Tomorrows brings to a close the journeys of cherished characters who feel like old friends. Macomber has created an enchanting place in the Rose Harbor Inn that readers will never forget.
Women's Fiction | Romance [Ballantine Books, On Sale: August 2, 2016, Hardcover / e-Book, ISBN: 9780553391831 / eISBN: 9780553391848]
---
1 - 12 of 550 ( First | more )
As WFAA-TV Literary contributor on ABC Channel 8 in the Dallas - Fort Worth area, Gwen Reyes presents books or other literary news each Wednesday on the 4 pm news cast and during the month on Good Morning Texas. Catch the video of the segments on our YouTube channel.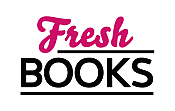 Start Fresh in September