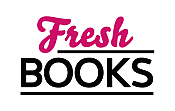 December Best Picks
Readers and Authors Talk...
Blogging Soon:
Cindi Madsen
L.J. Sellers
Tammy Falkner
Shona Husk

Candy's Inside Books
Entangled has Your Holidays Covered

If you want to snuggle up with a good book during the holidays, boy do we have you covered. Let's get right to the fun...
Indulgence
Read More...
Cozy Corner
If you're looking for a seasonal cozy mystery to help put you in the holiday spirit, you've come to the right place! Pick one. Pick several. Get cozy Read More...
Fresh Takes from the Teen Shelves
Entangled Teen 12 Days of Kick-ass Christmas

Happy Holidays Everyone!
Join us in celebrating Entangled Teen's 12 Days of Kick-ass Christmas Event! This event is going to be a blast!

Read More...
News and Announcements
Haute Culture Books Creates Book Angels

Haute Culture Books is a new venture in luxury publishing with a mission to bring masterpieces of global literature to English-speaking readers around the world. The press is currently Read More...
Happy Holidays!
Christmas SERENADES are upon us!

Aimee Smith found a home and friends in Whispering Cove. During the Fall Festival she found no-strings fun in the arms of her favorite country singer. Then her fling Read More...
Fresh Fiction Blog
Would YOU marry a stranger for two million dollars? I totally would not. Definitely wouldn't. No way, not happening. Not in a million years. Certainly not for Read More...
Fresh Fiction Blog
MJ Flournoy | A Matter of Trust

What's in a name? Funny you should ask. Apparently where my characters are concerned, it's everything. I try not to obsess over selecting my characters' names and for Read More...
Cozy Corner
I love a good cozy mystery, so I'm thrilled to be able to highlight a few top picks each month on Fresh Fiction in hopes that new readers will Read More...
Fresh Fiction Blog
Attending conferences, conventions, and fan events are a great joy for me. It's wonderful to spend time chatting with everyone from friends to readers to industry professionals and bloggers Read More...
Fresh Fiction Blog
Hi All! Cynthia D'Alba here. Thanks to the Fresh Fiction gang for having me here today to celebrate the Read More...
Fresh Fiction Blog
A poet, I'm leery of explanations; often that perfect last line is my desperate attempt to guarantee readers get it, that the message is clear. In such cases, I Read More...