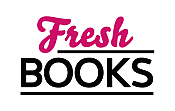 Ready for your June Beach read?
Get to Know Your Favorite Authors
Blogging Soon:
Jade Lee
Maisey Yates
Allison Winn Scotch
Nancy G. West
DiAnn Mills
Randi Cooley Wilson
Abigail Baker

Young Adult Musings
Beach Reads: YA Thriller Edition

Finding the perfect beach read is different for every person. Some prefer a nice swoony romance with lots of fluff, and others might prefer a sweeping historical drama to curl Read More...
Author News
Coney Island Pumping Station Update

Back in the day, the Coney Island Pumping Station saved many lives and properties by providing high-pressure water to firefighters. Educator Merryl Kafka wanted to drive that point Read More...
Cozy Corner
There's nothing better than sitting on the porch reading a mystery with a summer breeze and a tall glass of iced tea. Unless of course, I'm lying on Read More...
Young Adult Musings
Last year, I did a post on a few series with new books out, and it was so popular that I thought it was time for another. With so many Read More...
Fresh Fiction Blog
Debby Mayne | From Rivalry to Romance

Romantic tension is essential in true-to-life relationships as well as fictional love stories. It's the tension that keeps things sizzling. That sensation may start with a biting Read More...
Fresh Fiction Blog
For those who know me know how much I love summer. Which begs the question, why do you live in Nova Scotia where winters are eight months Read More...
Fresh Fiction Blog
Do you ever wish you could go back in time and simply erase the parts of your life that suck? I think we all have parts of our past that Read More...
Fresh Fiction Blog
Jess Haines' SMOKE AND MIRRORS

"Kickass start to a new UF series with dragons and mages"
"SMOKE AND MIRRORS is the first book in the new Blackhollow Academy young adult/new adult contemporary Read More...
Fresh Fiction Blog
When I was a little girl the last weekends in May leading up to Memorial Day were filled with red poppies and chicken bar-b-que. Yes Read More...
History ReFreshed
In May, thoughts turn to the May Pole dances and Spring celebrations in Merrie Olde England. This month's selections illumine the worlds of court and entertainment Read More...