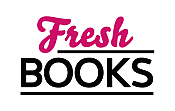 Celebrate Small Towns in July's books
Get to Know Your Favorite Authors
Blogging Soon:
Jade Lee

Fresh Fiction Blog
Catherine Mann | Writing Space

Whether upstairs or downstairs, I sit in the same corner of the house with double French doors overlooking the water and a barrier island. Sometimes I meander out onto the Read More...
Fresh Fiction Blog
Elizabeth Ludwig | Tying the Knot

Have you ever wondered where the expression "tying the knot" or "giving one's hand in marriage" came from? Both phrases are in reference to the ancient tradition of handfasting Read More...
News and Announcements
Hot Summer Deals for You Summer Reading

Gallery, Pocket and Pocket Star books has another round of great deals just as the summer begins to heats up! These deals include:
Fresh Fiction Blog
Cynthia Ruchti | Between the Lines

"Do you journal?" The question wasn't unexpected. Novelists are often asked if journaling is part of their writing process. The shelves of blank journals draw me as soon as Read More...
Fresh Fiction Blog
Leslie Budewitz | The Family Biz

The family business is a small-town mainstay—alive if not always well. Those devilish statistics say about 30% of family-owned companies survive into the second generation and 12 Read More...
© 2003-2015 off-the-edge.net
all rights reserved

Google+
Google+