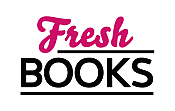 Holidays and great reads in December
Get to Know Your Favorite Authors
Blogging Soon:
Jade Lee
Diane Alberts

Fresh Fiction Blog
Lacey browsed the selection of Blu-ray discs that Alex had set out on the coffee table, trying to imagine him picking them out at a Redbox kiosk. Romantic Read More...
Cozy Corner

KymRead More...
Fresh Fiction Blog
I get asked why I write all my books about Montana. There are a number of reasons, so I have to break it down for you.
Read More...
Fresh Fiction Blog
What would you do if you were being stalked? Those who have had it happen (and I have), realize the terror of feeling like a hunted quarry and it's Read More...
Special Occasions = Extraordinary Recipes
Kate Carlisle | California Christmas Potatoes

New York Times bestselling mystery author Kate Carlisle is a native Californian who worked in television production for many years before turning to writing. Kate also studied acting and Read More...
Fresh Fiction Blog
One of the things I get asked a lot is what I'd be if I weren't a writer. I always give a little giggle inside when I hear Read More...
History ReFreshed
We'll continue our exploration of the exotic this month with a group of novels set in the Far East, in lands full of beauty, rich in history and culture Read More...
Fresh Fiction Blog
Author/Reader Match with Mary Burton

Writes: Contemporary romantic suspense merges my love of both the romance and the suspense/thriller genre. RS enables me to present protagonists pursuing justice amid life's scarily Read More...
Fresh Fiction Blog
Is Crime Fiction Entertainment?

I belong to several online readers groups, and that question has been coming up frequently, lately. I'm glad to see it being discussed. For me – no. I DON'T Read More...