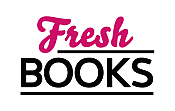 Touching stories for the shorter days of November
Readers and Authors Talk...
No One Scheduled.
News and Announcements
Shadow Crossing is now available! She's an ex-smuggler who stumbles into an insidious interstellar cover-up. He's a super-sexy, enigmatic android—or is he? Hidden identities Read More...
Cozy Corner
It's that time of year when all the holiday meals, goodies and treats surround us with the aromas and tastes to kill for… at least in fiction. Hopefully in Read More...
News and Announcements
Kirkus gave IN YOUR DREAMS a starred review. The book has been nominated for the prestigious Kirkus Prize of $50,000. This is Higgins's fifth starred review and fourth Read More...
Fresh Fiction Blog
I grew up in a household where we rescued stray and feral cats. It was our family bonding activity (I'll never say we aren't a little weird). We Read More...
Fresh Fiction Blog
I have fond memories of playing in fabric stores when I was young. My mom is an excellent seamstress, and often took my sister and me on trips to Levine Read More...
Fresh Fiction Blog
Kate Carlisle | One-Track Mind

You know how when you start something new, a job or a hobby, suddenly, everywhere you look, you're reminded of it? The world hasn't changed, but your perception Read More...
Fresh Fiction Blog
Linda O. Johnston | Superstitions

Are you superstitious? My fingers are crossed that you are, and that you admit it to yourself. And that you'd like to learn more about superstitions--and have fun Read More...
Fresh Fiction Blog
Serial killers are often the stuff of a good suspense novel. My book, A MATTER OF GRAVE CONCERNRead More...
Interviews You Don't Want to Miss...
Catching Up with Carole Mortimer

We are thrilled to be chatting with you, and we want to congratulate you on your upcoming 200th book written for Harlequin Mills and Boon. We Read More...