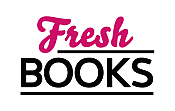 Hot romance, blistering suspense in July
Readers and Authors Talk...
Blogging Soon:
Cindi Madsen
Glenn Cooper
Lisa Kessler
Kristin Miller

Breaking News
No cozy is complete without a cat. Mysteries have talking cats, crime-solving cats, and in Sofie Kelly's Magical Cats series, felines walk through doors and materialize in strange Read More...
Fun in the Sun!
Going to visit my brother and his family at their beach house Read More...
FreshFiction.tv
FX Renews 'Fargo' For Second Season

Good news "Fargo" fans. Dontcha know, the show is coming back for a second season for 10 episodes. The "Emmy" nominated miniseries was a slam-dinger for the cable network Read More...
Young Adult Musings
Over the weekend, The Dawn of the Planet of the Apes raked in a staggering 73 million dollars. The majority of the audience was over the age of Read More...
Cozy Corner
Combatting the heat and staying cool in July can be tough, but a great book can do the trick. Do you like to sit by the swimming pool, soak up Read More...
Fresh Fiction Blog
Karri Thompson | The World of MIRROR X

What does the future hold for mankind? With the fear of a world-wide pandemic, World-War III, and the effects of climate change, it's no wonder why Read More...
Author News
In a universe of darkness and depravity, the Shielders battle to stay one step ahead of the powerful, vengeful Controllers, who are determined to destroy the entire Shielder race. The Read More...
Fresh Fiction Blog
Lisa Belcastro | SHENANDOAH DREAMS

Does anyone enjoy a bad dream? I hate nightmares. I go out of my way to avoid anything that has the potential to produce negative, terrifying thoughts that might creep Read More...
Young Adult Musings
America: Past, Present, and Future

On July 4, 1776, America's first Congress adopted the Declaration of Independence and declared themselves independent of the Kingdom of Great Britain (now the United Kingdom). Americans have celebrated Read More...