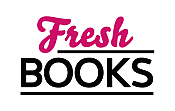 Romance and Suspense for your July reads!
Get to Know Your Favorite Authors
Blogging Soon:
Jade Lee
Tracy St. John
J.L. Merrow

Fresh Fiction Blog
Hello to all Fresh Fiction readers out there! This is Claire Davon, writer of Fire Danger, Elementals' Challenge #1. In researching the Elementals series I found many mythical Read More...
Fresh Fiction Blog
N.J. Walters | Farmers are Heroes Too

When we think of a romance hero we usually think of a military or ex-military man, firefighter, policeman, spy, cowboy, rancher, or billionaire businessman. How often do we think Read More...
Fresh Fiction Blog
Linda Bradley | Meet the Author

Writes: The Montana Bound Series, with my second book in the series, MAGGIE'S FORK IN THE ROAD being released July 6, 2016. Read More...
Fresh Fiction Blog
Could You Give This To A Homeless Person?

For some unfortunate reason, many libraries are becoming increasingly noisier places, not at all the old "shhh" environments that existed years ago where wrinkled librarians waggled their fingers back and Read More...
Writing a Woman's Life
An Interview with Caroline Angell

Charlotte is a gifted and superbly trained young musician who has been blindsided by a shocking betrayal in her promising career when she takes a babysitting job with the McLeans Read More...
Book Review
A hot trend is billionaire romances but who actually does all the work for a high profile wedding? An elite business of course. And author Read More...
Fresh Fiction Blog
"Hello, Corinne," he said. "It's been a long time."

For a moment he was sure she was going to tell him to get bent, then stalk Read More...
Cozy Corner
Summer vacation doesn't get any better than a little time off at the beach. But I must have a couple cozy mysteries with me or I'll get a Read More...
Fresh Fiction Blog
Terri Reed | Sweet Summer Treats

Hello and thank you for hosting me today. With Fourth of July fast approaching many people will be hosting family and friends as we celebrate the birth of the United Read More...
Breaking News
Congratulations to the 2016 Christy Award Winners!
Fresh Fiction Blog
Instead of trying to find your perfect match in a dating app, we bring you the "Reader Match" where we introduce you to authors as a reader you may fall Read More...
Fresh Fiction Blog
Something about me, the author—I love tattoos because they tell a person's story. History and Read More...
Fresh Fiction Blog
Author Nancy Bush says her husband would live on the water, if he could. But Nancy? She's the terra firma type. What could possibly go wrong in the water Read More...