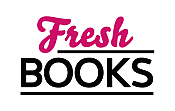 May blossoms can be steamy!
Get to Know Your Favorite Authors
Blogging Soon:
Jade Lee
Tina Leonard
Tina Leonard

Into the Night
Sometimes when youíre reading a book you come across a series that takes characteristics of one genre with blends it with another. I like to call this ďgenre-blending Read More...
New and Now
I Can Hear the (Wedding) Bells

Recently, I saw an article mention that the ďwedding seasonĒ is coming up soon. I personally had no idea weddings had their own prime time season, but the more I Read More...
Fresh Fiction Blog
Iíve always had a fascination with the paranormal, so itís really no surprise to me that I started writing psychics, witches, and empaths... My early love of Read More...
Into the Night
With Motherís Day just around the corner, everyone is thinking about what to get the woman in his or her lives. But donít take the easy way out Read More...
Fresh Fiction Blog
Pepper Basham | Real and Readable

Iím a lover of history! Words that can create scenes to sweep me back to another time and place keep me reading great fictionÖand researching interesting time periods Read More...
New and Now
New and Now | College Isn't The Only Way

In literature, reading stories about characters who have had similar experiences to me is wonderful. I feel immediately connected with the story and invested in the protagonist. However, as much Read More...
Fresh Fiction Blog
Carolyn Hart | The Turning Point

In the spring of 1985, I was a failed author. Iíd had seven books published but another seven manuscripts were stacked, gathering dust, turned down by a raft of Read More...
News and Announcements
April 29, 2015, New York, NY: Mystery Writers of America is proud to announce the winners of the 2015 Edgar Allan Poe Awards, honoring Read More...
Fresh Fiction Blog
When I was halfway through my freshman year of high school, my family moved. Walking into a new school where I knew no one was terrifying. The other students were Read More...