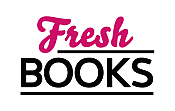 May flowers, May books to enjoy!
Get to Know Your Favorite Authors
Blogging Soon:
Jade Lee

Fresh Fiction Blog
Emily Brightwell | Who dun it?

"How on earth do you come up with your stories?" That's the question I get asked more often than anything else. Actually, at one point in my career, I Read More...
Fresh Fiction Blog
The other day my son was talking about all the things (for good or bad) you can learn to do or make online. "Careful that you don't end up Read More...
History ReFreshed
Spring always brings a sense of anticipation. The cold and gloom of winter brighten into the season of warmth and rebirth, where new life seems full of limitless possibilities, encouraging Read More...
Cozy Corner
Kym: Welcome to The Cozy Corner, Winnie! Kym: Many readers may not know that Winnie Archer is a pen name for your new series, and that Read More...