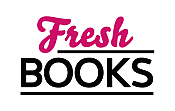 Break away in September
Readers and Authors Talk...
Blogging Soon:
Cindi Madsen
Louise Reynolds
Leigh Perry
Jenna Jaxon
Susan Wittig Albert
Daryl Wood Gerber
Christine Bell
Kristan Higgins

Breaking News
Youíre sitting in a coffee shop, trying to write, when a man walks in alone. He orders a simple cup of Joe and takes a seat at a bistro Read More...
Fresh Fiction Blog
Cindi Madsen | Reunited Lovers

Reunited lovers stories happen to be some of my favorite romances. For several years, Iíve had the idea in my head for an aspiring country singer and the cowboy Read More...
News and Announcements
Harlequin has released my first "unofficial" trilogy 8.12.2014 as ebooks (all platforms)! I was the creator of the 3-book series concept in the 1980's but it Read More...
Young Adult Musings
The Walking Dead Season 5 premiers October 12, 2014, but that far off date hasnít kept the world from buzzing and speculating on whatís in store Read More...
Fresh Fiction Blog
Lauren Blakely | Men in Uniform

One of the immutable truths of romance fiction is this -- men in uniform are undeniably sexy. Doesnít matter if the man is a soldier, a sailor, a cop, or Read More...
Fresh Fiction Blog
When I began writing novels, description was not an area of strength for me, and setting was just a place to plop my characters. Fast forward ten years and my Read More...
Fresh Fiction Blog
Grace Burrowes | Highland Hospitality

Anybody who reads Scottish history will come across mention of the Massacre at Glencoe, an incident involving the English government of William of Orange and a small sept of Clan Read More...