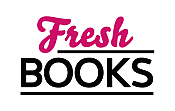 August 'hot' reads!
Get to Know Your Favorite Authors
Blogging Soon:
Jade Lee
Shawn Smucker
Ann H. Gabhart
Melody Carlson
Bethany Turner
Jen Gilroy

History ReFreshed
Inspired by the release of the new film "Dunkirk," which explores the rescue of the trapped British Expeditionary Read More...
Fresh Fiction Blog
Set a course with Georgie!
Cozy Corner
The best way to deal with the heat of summer is to find a place in the shade, or the air conditioning;), and read an incredible mystery. Mysteries full of Read More...
Author News
Some conferences are quiet affairs where I get to hang with friends, talk books, and laugh for hours. Readers and 'Rita's is one such conference. There's always something Read More...
Fresh Fiction Blog
Scarlett Cole's Top Military Heroes

Military heroes are the twofer of romance. They fit the bill of a romantic lead with their alpha ways, rugged good looks, and heroic ways, and provide the double whammy Read More...
Author News
Happy Friday friends, Today I am chatting about bravery. We all exhibit some level of bravery every day. I'm not talking soldiers on the battlefield bravery, they are heroes Read More...
Fresh Fiction Blog
We all know the trends in romance fiction wax and wane, seemingly without logic or pattern. One day it's all about the sexy vampires and military men, the next Read More...
Cozy Corner
Is it hotter than Hades everywhere? Sweltering heat that makes the pools feel like bathwater, and the lakes a petrie dish for bacteria? We've had blistering heat that won Read More...