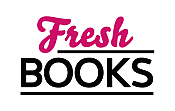 Read some great books in April...you'll be blooming!
Get to Know Your Favorite Authors
Blogging Soon:
Jade Lee

Fresh Fiction Blog
Samanthe Beck | Emergency Responses

This might be a strange confession coming from a woman who just finished the third book in a series featuring emergency responders, but I am useless in an emergency, (unless Read More...
Fresh Fiction Blog
Sex! Now that I have your attention, I'd like to talk about my aspirations and inspirations in the world of romance. Please bear with me. I promise my lurid Read More...
Fresh Fiction Blog
Lisa Wells | Heroes Named Jack

Sometimes I worry about my characters. Actually, I spend a lot of time worrying about my characters. How can I not? I torture them for at least three-fourths of Read More...
News and Announcements
Last Day to save for Boas & Tiaras Ticket

Join us for afternoon tea at the historic Adolphus Hotel in downtown Dallas. Enjoy delicious treats while dining with authors. Participate in raffles, book signing with all the authors, and Read More...
Fresh Fiction Blog
Author Match with Traci Douglass

Writes:
Contemporary and Paranormal Romance full of wit, humor, and heroes and heroines willing to risk it all for their happily ever afters.
About:
Quirky romance Read More...
Writing a Woman's Life
GREAT WITH CHILD tells the story of ambitious, driven Abigail Thomas. The hard working daughter of immigrants, Abigail is up Read More...
Fresh Fiction Blog
Thank you, Fresh Fiction, for hosting me and my new series today! SOMETHING OLD is the first in a Read More...
Fresh Fiction Blog
Darryl Nyznyk | Proof Of God Or Hoax?

Several years ago, TIME MAGAZINE's cover story asked the question "Is God Dead?" in our society. While it is generally believed today that somewhere between 75% and 85% (depending Read More...
History ReFreshed
Inspired by the lush PBS mini-series "Victoria," this month we'll look at fiction that explores the world of imperial Read More...
Fresh Fiction Blog
Samantha Winston Talks Time Travel!

Thank you for having me as a guest! I'm really pleased to be here today to talk about my favourite thing : (well, favourite thing besides chocolate!) time-travel! What Read More...