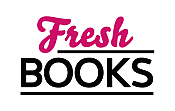 Love is in the Air in February!
Get to Know Your Favorite Authors
Blogging Soon:
Jade Lee
Theresa Romain

Fresh Fiction Blog
Sherilee Gray | Curvy Heroines

Iíve been reading romance forÖ.some time now :-) My very first was a novella written by Sherrilyn Kenyon, and I was immediately hooked. I devoured romance novels after that Read More...
Fresh Fiction Blog
Kat Martin | Movies and Writing

Since Academy Awards night is one of my favorite evenings, I thought it might be fun to talk movies. Old favorites, new favorites, worst picks of all time. Who doesn Read More...
Cozy Corner
A chill is in the air. Blustery gusts determined to sweep down your neck as you traipse through the parking lot to the store, or office. Goose bumps doggedly cover Read More...
Fresh Fiction Blog
Irene Hannon | Favorite Things

When Fresh Fiction asked me to share some of my favorite things, I sat right down and started a list. Saturday mornings at Starbucks with my own leading man. Spending Read More...
Fresh Fiction Blog
What are you passionate about? Perhaps you love to cook, sew or paint. Maybe youíre passionate about your family. As an author, Iím passionate about what I do Read More...
Young Adult Musings
A Time for Romance and Chocolate

There are many components I love finding in a book: adventure of some sort, strong friendships, great writing, and, often, a super swoony romance. February is one of the perfect Read More...
Author News
A Short History of Iron in Architecture

For those of you interested in history, hereís bits of 19th century architectural and structural happenings during the Industrial Revolution. Fire burned down architect Joseph Paxtonís Crystal Palace Read More...
Into the Night
My Favourite Moments in Romance

With the quick approach of Valentineís Day, I wanted to celebrate this holiday by sharing my all-time favorite scenes in Romance. After years of reading Romance, I had Read More...
Fresh Fiction Blog
Who was the greatest influence in my life? I can only answer my mother. For me, the stars were aligned perfectly when I was born to a successful writer. A Read More...
Fresh Chat
Science Fiction is hot right now and after watching the latest Star Wars film we're ready for more off-planet adventure. One of the hottest science fiction writers of Read More...
Author News
Bachata musicians and dancers have overcome many struggles over the course of the genreís often overlooked history.
BACHATA: A LATIN RHYTHM DANCE
Dance, all kinds Read More...
Fresh Fiction Blog
My father taught me many valuable lessons. As an immigrant, he came to this country with an abundance of hope and very little capital. Yet, he was able to achieve Read More...
History ReFreshed
Are you as distressed as I am that Downton Abbey will soon be ending FOR GOOD? (sob) Given the world-wide popularity of the show, there are surprisingly few books Read More...
Cozy Corner
A Race for the White HouseÖKitchen

Itís that time of year! Well, technically it started eight months ago when all the politicians started clogging up the news channels, social media and late night talk shows Read More...
Fresh Fiction Blog
Why on earth do you do these things to your characters? Thatís a question Iíve heard often from readers, and one I feel compelled to answer. Iíll Read More...
Into the Night
Over the years, Iíve come across several eye-catching covers. Some covers have been so striking that Iíve added them to my to-be-read mountain immediately. Whether Read More...