"A hot, bondage-centric erotic romance."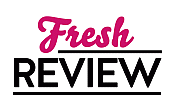 Reviewed by Maria Munoz
Posted May 7, 2011

SHOW ME THE ROPES is Roz Lee's follow-up to The Lust Boat, both of which take place on the Lothario, a cruise ship that specializes in offering passengers the chance for sexual adventure. Ms. Lee has written a hot, bondage-centric erotic romance. The story is well-written and the plot focuses on how the characters come to terms with their own sexuality and find their way to a trusting relationship.
Richard Wolfe, Cruise Director and Co-owner of the Lothario, has known and loved Dr. Fallon Enright for 2 years. She's been off-limits during that time because she worked for him, providing classes in oral sex to passengers while conducting research for a self-help book. But now her research is complete and she wants to return to shore, that requires terminating her contract early. Richard seizes on the opportunity and agrees on one condition... that she spend one week on board as a passenger. She will be his willing sex slave, and he will do everything to keep her by his side permanently.
SUMMARY
For two years, Richard Wolfe, Cruise Director and Co-owner of the Lothario has been in love with the lovely Dr. Fallon Enright. When she hired on to provide oral sex classes, she did it with the stipulation she could document the sessions as research for a self-help book. Because of that research, and Fallon's frustratingly admirable ethics, she's made it clear she wouldn't have a personal relationship with her employer. He was sure his well-deserved reputation as an international playboy had a lot to do with her decision.
She'd captured Richard's attention, and his heart, and he'd done everything he could think of to change her mind. Some of his ideas had been stupider than others, but the one thing he was convinced would change her mind was the one thing he wasn't sure he'd ever have the opportunity to tell her.
Then Fallon walked into his office and declared her research complete, and asked for an early release from her contract. Something inside him snapped. Desperate for one last chance to convince her he was a changed man, and his love was real, Richard stooped to an all-time low. Blackmailing her into being his sex slave for one week-long cruise in exchange for the early release she wanted was a risk. A big one if she filed sexual harassment charges instead of agreeing. She'd win in a court of law and he and his partner Ryan could lose everything.
Fallon couldn't believe she had agreed to Richard's asinine plan. There was something about his tone of voice, when he stipulated she would have to submit to him, in all things. The possibilities sent a shiver up her spine. She'd never thought about being a Sub, but somehow the idea of submitting to Richard felt right.
In the course of the week, Richard and Fallon learn a lot about each other, and perhaps more about themselves, as their relationship takes them both into uncharted waters. When at last, Richard reveals everything to Fallon, will it be enough to convince her that his is a binding love? To My Reader:Show Me the Ropes is the second book in the Lothario Series, based on the passengers and crew of the fictional cruise ship, the Lothario, widely known as The Lust Boat. The Lothario is a ship dedicated to all things sexual. It's a place to openly live your chosen lifestyle, or experiment with something you've always been curious about, but have been afraid to try. In the first book, I told Candace and Ryan's story. You may remember Richard and Fallon from The Lust Boat. They both played a part in helping Candace and Ryan find their happily ever after. In Show Me the Ropes, its Richard and Fallon's turn, and I couldn't be more pleased to tell you their story. Everyone knows there has to be more than love to make a relationship work. In Show Me the Ropes, Richard and Fallon learn a lot about each other, and even more about themselves on the way to their happy ending. It's gripping, sometimes shocking, and always hot, hot, hot. Just the way I like it!
Excerpt
Richard sank into his desk chair and crossed his arms on the desktop. His forehead dropped to rest on top of his arms. Thank God the passengers were gone, for now. He had a few blissfully quiet hours until the new crop came aboard. Two whole hours of solitude. He refused to think about the fact his business partner had abandoned ship the day before, sailing off to domestic bliss with his new girlfriend, and leaving him in charge. Ryan Callahan had found the love of his life and said goodbye to the Lothario, perhaps for good.
With a little luck, Richard would be following Ryan, but first, he had to convince the woman he loved to give him a chance. He'd tried everything he knew to get her attention. He'd tried the playboy angle, parading a variety of women in front of her in a futile effort to make her jealous, and he could admit now, he'd been searching for a viable substitute for the woman he couldn't have. Instead of jealousy, he'd garnered disgust from Fallon, and from himself. He'd tried courting her, but as Cruise Director, he was always in the company of beautiful, desirable women. How he would ever convince Fallon he wasn't the reprobate she believed him to be, he had no idea. Perhaps if he told her what he'd done eighteen months ago, she might give him the chance he was hoping for. No, as long as there was still a chance he could convince her he'd changed, then he preferred to keep his desperation to himself.
Everyone knew not to disturb him for these two precious hours unless the ship was sinking, or on fire, so at the sound of his office door opening, he jerked upright. Fallon stood in the doorway as if he'd conjured her from his frustrated desire. Sharp pain gripped his groin and he willed his erection to wither. He'd become a master at self- control when other women were around, but with Fallon it was still a major struggle, one he lost more often than he won.
"Richard, do you have minute?"
A minute. An hour. A lifetime. "Sure. What's up?" Besides me?
She kept her grip on the doorknob, half in, and half out of the office, as if she prepared to run and use the door as a shield if he moved toward her. "I...I'm resigning, effective immediately."
Well, shit. "Come in and shut the door, Fallon. I promise I won't bite."
She glanced over her shoulder as if hoping someone else would come by and witness her entering his office. Her smart, chin-length blond hair fanned out to hide her profile.
He sighed inwardly. Damn. She didn't even want to be alone with him, even in a professional manner. "You're safe with me. I swear."
She closed the door, took the two steps needed to cross the small office and sat in his solitary guest chair. "Is there a problem?" she asked.
Was she kidding? His pulse accelerated as his heart pumped blood to the problem. "I assume you have someone lined up to replace you?" Of course she did. She wouldn't have come unprepared, not Fallon Enright. A lesser mortal maybe, but not the goddess of human sexuality. Fallon would have a plan A, and at least three others to fall back on if the first one fell flat. He loved that about her, the way she thought things through, paid attention to the details, planned.
"Yes. Kelsey has been observing and assisting for almost a year. I'm sure she can take over."
He nodded in agreement. "You would know best. I'll take your word for it." He knew Kelsey. She didn't have Fallon's credentials, but her customer satisfaction ratings were at the top of the chart. She'd do. So much for nixing Plan A. He'd have to come up with something else to keep Fallon aboard. He needed time to think. If he lost Fallon, he'd effectively doomed himself to a lifetime he couldn't begin to contemplate, and remain sane. "What are her qualifications?"
Fallon launched into what sounded like a well-rehearsed speech touting Kelsey's numerous attributes. Richard tuned it out, his mind working double-time to come up with something, anything, to keep Fallon from leaving.
"Richard. Have you heard a word I said?"
He hadn't. Between watching her pouting lips move, imagining them moving over his cock, and racking his lust- impaired brain for a solution to his problem, he hadn't heard a word. "Sure. You convinced me. Kelsey can take over for you, as of today."
She started to rise. "Thanks. This was easier than I thought it would be." She stood between the chair and his desk. "It's been a pleasure working for you Richard. I'll make sure you get a copy of the book as soon as it comes out."
"Just a minute." He leaned back in his chair and plopped his heels on his desk. His cock throbbed, as if he needed a reminder of what was at stake. He pointed at the chair she'd just vacated. "Sit back down, Fallon." He waited until she complied. "Are you forgetting you have a contract?"
"Well, no. But..."
"But what? You still have several months before your contract comes up for renewal I believe."
"Yes, but..."
He'd stooped lower than this before, but not in a long while. It was a slimy thing to do, but he was out of options. "I think we can work something out, if you're willing to negotiate."
"Uhm, I guess."
"Okay. Have you ever been a passenger on the Lothario?"
"No. Why?"
"I'll let you out of the remainder of your contract, without penalty, if you spend the next week onboard as a passenger."
She opened her mouth to speak. He stayed her with his hand raised, palm out. "As my passenger."
"Your passenger?"
"You heard me. For the duration of this week's cruise, you will be mine. All mine. You follow my orders without question. You will wear what I provide, go where I direct, submit to me in all things."
"All things?"
He dropped his feet to the floor and leaned on his forearms across the desk. His eyes met hers. "All things."
He hoped she couldn't see his flop-sweat, or detect the tremor in his legs, the real reason he'd shifted his feet to the floor. She, on the other hand, made no effort to conceal her nerves. Her eyes gave her away. The idea aroused her. For the first time in two long years, he felt a surge of hope. He fought to control his facial features as another sharp pain gripped his groin. "I'll take your lack of protest as an affirmation. I'll speak to Kelsey. She can take over for you immediately. Return to your cabin now. Take off your crew uniform and pack up the rest. I'll have wardrobe bring you a set of standard passenger attire, and pick up your crew uniforms. Don't leave your cabin until I come for you."
"You can't be serious."
"Sure I can. And I am."
"What's this about, Richard?"
He knew she wouldn't acquiesce without a fight. It wasn't her nature to let someone order her around, at least not where her work was concerned. He was certain that didn't apply to her sexual pursuits, however, and he had every intention of proving it to her, if she'd give him the opportunity.
"It doesn't have anything to do with your work, or your contract. This is personal."
He didn't think her spine could get any straighter, or her features any colder.
"Personal? As in you and me?"
"Yes. Give me one week. No research. Just you and me, together."
"You expect me to submit? Is that how you put it? What, exactly, does that mean?"
"Just what it sounds like. You will be mine for the next seven days. If I tell you to do something, anything, you will do it."
Her eyes narrowed to razor-sharp slits and he thought he could hear her teeth grinding even though she was a good four feet from him.
"Anything?"
"Everything," he clarified.
"This isn't right, Richard. You know this is grounds for a sexual harassment lawsuit."
"Yes. You would be within your rights to sue me, based on this conversation alone. I'm willing to take that chance in order to prove to you that I'm not the man you think I am. I'm gambling everything on the premise that you want this as much as I do."
"I do?"
"Yes, you do, or you would have stormed out of here already. Instead, you're sitting there trying to figure out how to accept, without sounding as if this is exactly what you've wanted all along."
She closed her eyes and her lips moved as she silently counted to ten. At least she was thinking about it.
"Damn you, Richard Wolfe."
"I'm certain of that. Now, what's it going to be? A lawsuit? Or, if you choose to accept, a simple, 'Yes, Richard,' will do."
She opened and closed her mouth a few times as if trying to find words. Richard held his breath and his heart beat like a jackhammer against concrete. Ryan would kill him if Fallon sued them for sexual harassment, but it was a risk he was willing to take.
Finally she stood, as regal as any queen, and moved to the door. She paused with her back to him, her hand on the doorknob. This was it. She was going to sue him for everything he had, and probably most of Ryan's fortune too.
She looked over her shoulder. Her lips moved. Two words. Not, "Go to hell," as he'd expected, but "Yes, Richard." And then she was gone.
He let out his pent-up breath and slumped across the desk. His fist closed around cold metal and heated flesh, but brought him no relief. She was going to do it. He'd gambled and won. At least this hand.
---
What do you think about this review?
Comments
No comments posted.

Registered users may leave comments.
Log in or register now!