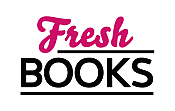 November's best books are here, with something for everyone: suspense, romance, mystery, and more.
"This Charming Historical has Something for Everyone"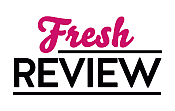 Reviewed by Clare O'Beara
Posted January 21, 2013

I loved this romp through the nineteenth century, an entertaining rags to riches story. Max is the new Lord Davenham, but his schooldays have come to a bitter end for he has inherited nothing but debt from his uncle, while his aunt may have to lose her home to pay the bills. It's up to him to find a way to placate the creditors. Abigail Chantry is just a London governess, and when her sister Jane gets a message to her that she's being held captive in a brothel, she has to rescue Jane despite fearing for her position. She doesn't expect two more girls to escape and tag along as well.
Max has prospered in the East Indies and now sets sail for London with his business partner to visit his elderly aunt Beatrice. But Abigail and her three 'sisters' have inveigled their way in past the neglectful thieving servants, and set up house to look after the malnourished old lady properly, including a new doctor who prescribes her walking exercise and excitement. Max has to believe that the impostors are there under false pretences, taking advantage of his aunt's kindness. Anyway, he's betrothed, to a lady he hasn't seen in nine years. And his fancy free friends have no intention of getting caught in parson's mousetrap.
Quotations from Jane Austen begin every chapter of THE AUTUMN BRIDE, evoking the period. Lady Beatrice is a treasure. Her formerly red locks have turned grey, and the girls introduce her to henna, so she declares firmly that her restored health has caused her hair colour to grow back. When her nephew moves them all to a smart Mayfair house, instructing that Beatrice is not to go out visiting while he is away in Manchester, she starts a literary salon so the town set calls on her. Suspense is maintained by having sinister men follow Abby and set on her with a knife, while the romantic interest is wryly stymied by Max's fiancée being properly keen to marry, obliging him to keep his word.
I appreciated the distinct characters, especially Cockney Daisy, while Abby's willingness to become a burglar in extremity lifts her out of the ordinary for period heroines. Life was very tough for those without money in the nineteenth century, the difference being that only the lower classes starved. Anne Gracie has written an adventure with a great sense of fun, and I suggest you pick up THE AUTUMN BRIDE and laugh and cheer. I did.
SUMMARY
Ill fortune has brought once-respectable governess, Abigail Chantry, her younger sister and their two friends to the verge of destitution. When breaking into a mansion in desperation, Abby discovers the elderly owner, Lady Beatrice Davenham, bedridden and neglected. Abby and the old lady hatch a plan for Abby and her three 'sisters' to come live at the mansion and set about improving all of their lives. Until Lady Beatrice's nephew Max arrives in London.
Max, now the head of a vast and profitable trading empire, is returning to London to settle down, marry a beautiful high-born lady, and breed some heirs. He's horrified to find his aunt apparently under the sway of impostors, led by an opinionated spinster who has the temerity to defy a man in his own house. But to Max's concern, finds he's enjoying their exchanges a little too much. Falling in love was not in Max's plan. Nor was it in Abby's.
---
What do you think about this review?
Comments
No comments posted.

Registered users may leave comments.
Log in or register now!