1 - 12 of 814 ( First | more )
Featured January 6, 2023
on Good Morning Texas - Buy The Book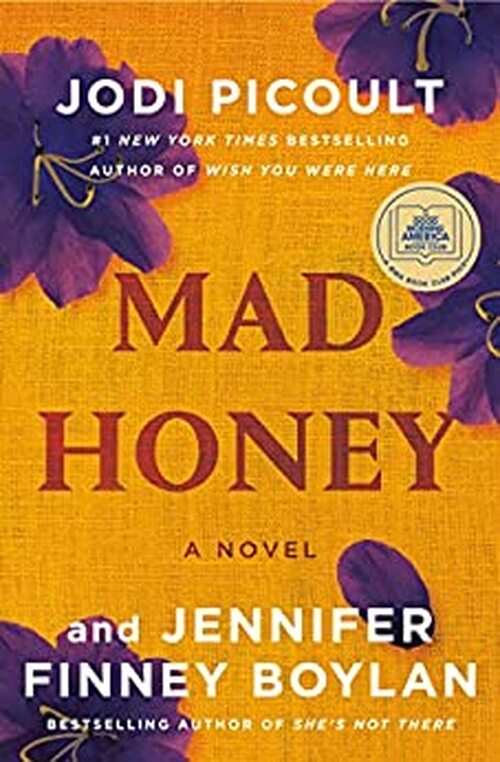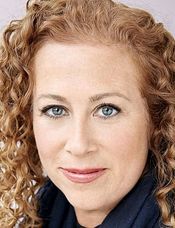 A Novel
Olivia McAfee knows what it feels like to start over. Her picture-perfect life—living in Boston, married to a brilliant cardiothoracic surgeon, raising their beautiful son, Asher—was upended when her husband revealed a darker side. She never imagined that she would end up back in her sleepy New Hampshire hometown, living in the house she grew up in and taking over her father's beekeeping business.

Lily Campanello is familiar with do-overs, too. When she and her mom relocate to Adams, New Hampshire, for her final year of high school, they both hope it will be a fresh start.

And for just a short while, these new beginnings are exactly what Olivia and Lily need. Their paths cross when Asher falls for the new girl in school, and Lily can't help but fall for him, too. With Ash, she feels happy for the first time. Yet at times, she wonders if she can trust him completely. . . .

Then one day, Olivia receives a phone call: Lily is dead, and Asher is being questioned by the police. Olivia is adamant that her son is innocent. But she would be lying if she didn't acknowledge the flashes of his father's temper in Ash, and as the case against him unfolds, she realizes he's hidden more than he's shared with her.
Women's Fiction Family Life [Ballantine Books, On Sale: October 4, 2022, Hardcover / e-Book, ISBN: 9781984818386 / eISBN: 9781984818393]
---
Featured January 6, 2023
on Good Morning Texas - Buy The Book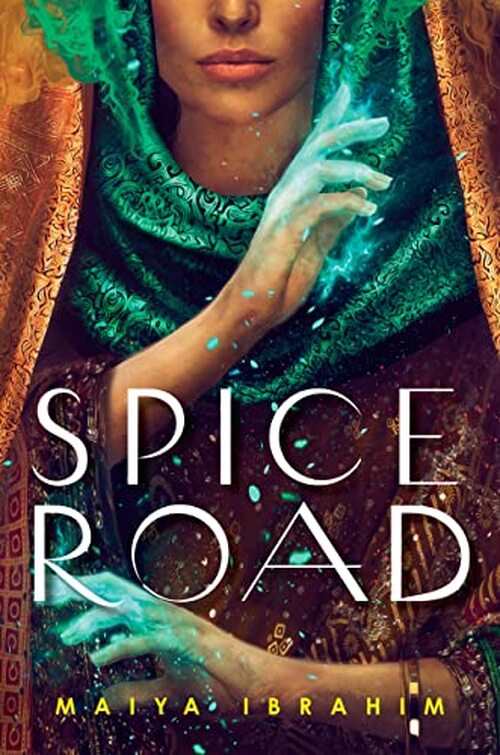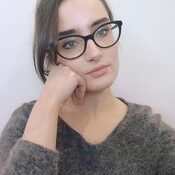 The first book in an epic fantasy series set in an Arabian-inspired land with secret spice magic. Raised to protect her nation from the monsters lurking in the sands, sixteen-year-old Imani must fight to find her brother, whose betrayal is now the country's greatest threat.

In the hidden desert city of Qalia, there is secret spice magic that awakens the affinities of those who drink the misra tea. Sixteen-year-old Imani has the affinity for iron and is able to wield a dagger like no other warrior. She has garnered the reputation as being the next great Shield for battling djinn, ghouls, and other monsters spreading across the sands.

Her reputation has been overshadowed, however, by her brother, who tarnished the family name after it was revealed that he was stealing his nation's coveted spice—a telltale sign of magical obsession. Soon after that, he disappeared, believed to have died beyond the Forbidden Wastes. Despite her brother's betrayal, there isn't a day that goes by when Imani doesn't grieve him.

But when Imani discovers signs that her brother may be alive and spreading the nation's magic to outsiders, she makes a deal with the Council that she will find him and bring him back to Qalia, where he will face punishment. Accompanied by other Shields, including Taha, a powerful beastseer who can control the minds of falcons, she sets out on her mission.

Imani will soon find that many secrets lie beyond the Forbidden Wastes—and in her own heart—but will she find her brother?
Young Adult Fantasy [Delacorte Press, On Sale: January 24, 2023, Hardcover / e-Book, ISBN: 9780593126967 / eISBN: 9780593126974]
Arabian fantasy in a YA hero's journey

Arabian fantasy in a YA hero's journey

---
Featured January 4, 2023
on Good Morning Texas - Buy The Book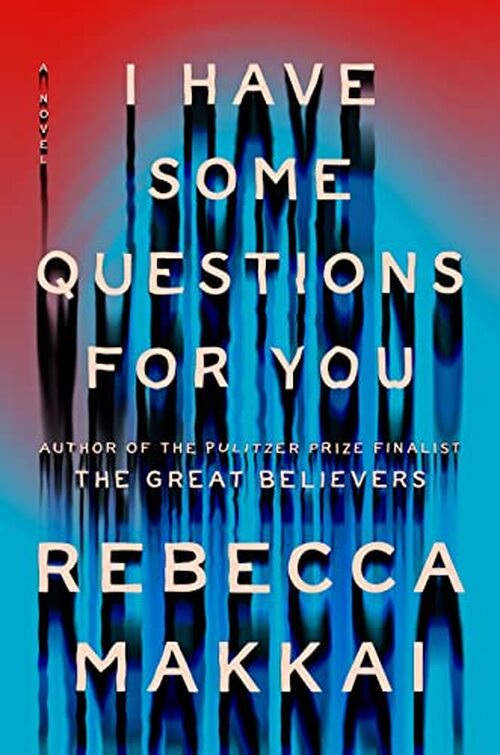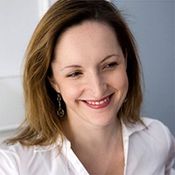 A Novel
A successful film professor and podcaster, Bodie Kane is content to forget her past—the family tragedy that marred her adolescence, her four largely miserable years at a New Hampshire boarding school, and the 1995 murder of a classmate, Thalia Keith. Though the circumstances surrounding Thalia's death and the conviction of the school's athletic trainer, Omar Evans, are the subject of intense fascination online, Bodie prefers—needs—to let sleeping dogs lie.
But when The Granby School invites her back to teach a two-week course, Bodie finds herself inexorably drawn to the case and its increasingly apparent flaws. In their rush to convict Omar, did the school and the police overlook other suspects? Is the real killer still out there? As she falls down the very rabbit hole she was so determined to avoid, Bodie begins to wonder if she wasn't as much of an outsider at Granby as she'd thought—if, perhaps, back in 1995, she knew something that might have held the key to solving the case.
Women's Fiction Family Life | Thriller Psychological [Viking, On Sale: February 21, 2023, Hardcover / e-Book, ISBN: 9780593490143 / ]
---
Featured November 30, 2022
on Good Morning Texas - Buy The Book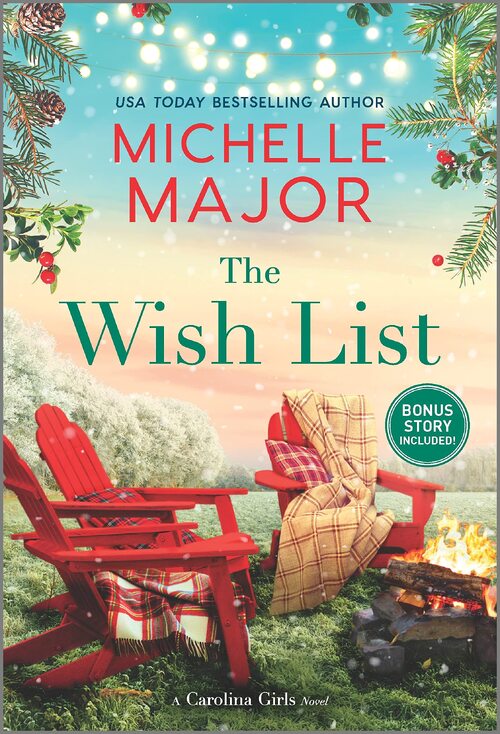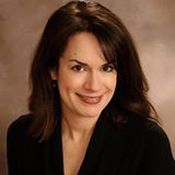 This Christmas the Carlyle sisters will rediscover the gift of family
For some families, a Christmas reunion is like a feel-good movie. For Beth Carlyle, it might be more of a disaster epic. Her ex-husband's new girlfriend is already pregnant. Her self-absorbed, bestselling author mother recently suffered a stroke and has summoned Beth's sisters, Freya and Trinity—neither of whom even seem to like Beth very much—back to Magnolia. Beth's so lonely and stressed that she spills her guts to a stranger, wondering why the handsome newcomer affects her so deeply. Reality TV star Freya deliberately forged a career that would upset her mother, who's always been as brilliant as the sun…and just as distant. Now a handsome literary agent is making Freya dream of a different life. As for Trinity, she just wants to start over after leaving an abusive relationship and make a future for her and her baby.
It'll be a Christmas like no other in Magnolia. But the Carlyle sisters might find they have more in common than their shared past—and that the holidays are made for second chances.
Includes a bonus holiday novella set in Magnolia!
Romance Small Town | Romance Contemporary | Romance Holiday [HQN, On Sale: October 25, 2022, Mass Market Paperback / e-Book, ISBN: 9781335430649 / eISBN: 9780369723109]
Life testing the strength of sisters

Life testing the strength of sisters

---
Featured November 30, 2022
on Good Morning Texas - Buy The Book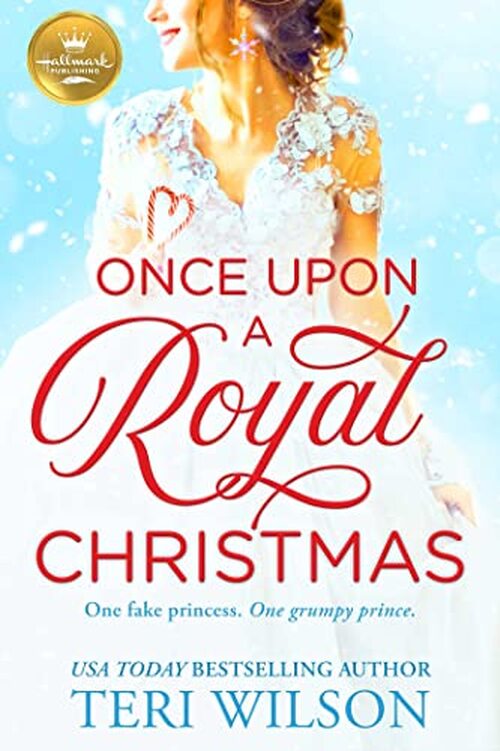 "I'm Prince Nikolas of San Glacera. Oh, you've never heard of us? Well, you're not the only one. Our country relies on winter tourism, but we're attracting fewer and fewer visitors. I admit it's a problem. I just don't think the solution is an American who likes to play dress-up.
You see, while I was away on a trip, my younger sister convinced the palace to hold a contest. The winner gets to star in our annual Ice Village festivities and accompany our royal family to holiday events.
And who did they choose? Gracie Clark, who runs a children's party business and performs as—I kid you not—'Princess Snowflake.'
Of course, I do respect the fact that she volunteers at children's hospitals. I suppose to some, she might have a certain charm... But the whole cheap spectacle is beneath our dignity.
I'm not going to shirk my duty to my kingdom. I'll go to every event with her. At least, once Christmas is over, she'll be gone…"
Romance Holiday [Hallmark Publishing, On Sale: November 1, 2022, Paperback / e-Book, ISBN: 9781952210754 / eISBN: 9781952210761]
---
Featured November 30, 2022
on Good Morning Texas - Buy The Book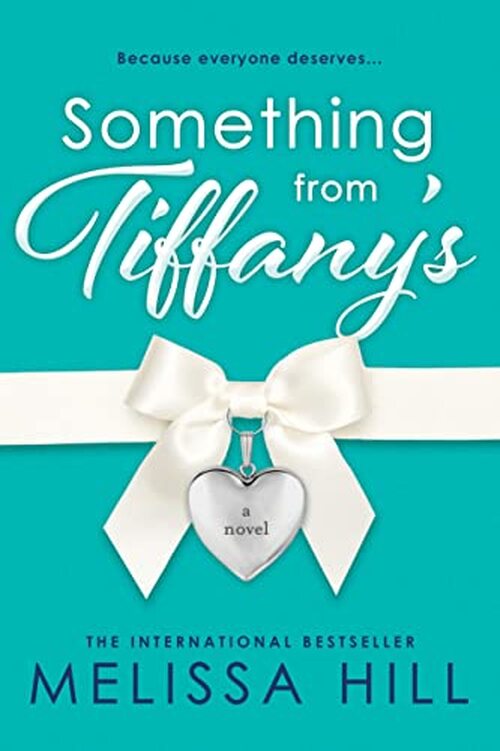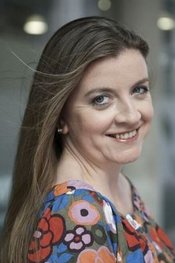 A Novel
When Ethan Greene lost his wife, he never thought he would be able to replace her, until one woman stepped in and showed him how to be happy again. Now, on a romantic Christmas trip to New York City, he has a plan to show Vanessa just how important she is to him and maybe even to give his daughter, Daisy, a complete family again. He's going to propose with a perfect ring from Tiffany's.
Gary Knowles and his girlfriend, Rachel, are on the trip of a lifetime in New York at the most magical time of year. The only thing missing is Gary's gift for Rachel, since as usual, he's left his shopping far too late. On a last-minute Christmas Eve visit to Tiffany's, he quickly picks out a charm bracelet for her and heads back to their hotel. But, in a moment, one small mistake changes everything...
Romance Holiday [Sourcebooks Landmark, On Sale: November 15, 2022, Trade Paperback / e-Book, ISBN: 9781728267517 / eISBN: 9781728267531]
---
Featured November 30, 2022
on Good Morning Texas - Buy The Book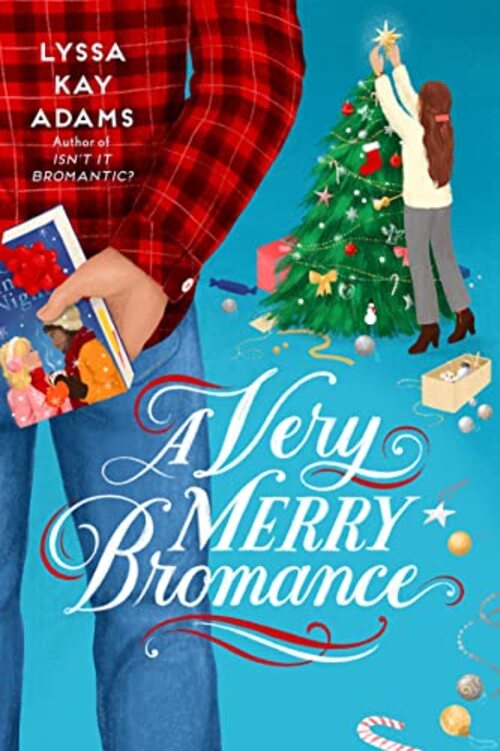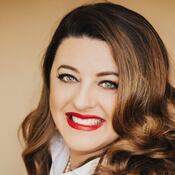 Country music's golden boy Colton Wheeler felt the most perfect harmony when he was with Gretchen Winthrop. But for her, it was a love him and leave him situation. A year later, Colton is struggling to push his music forward in a new direction. If it weren't about to be the most magical time of year and the support of the Bromance Book Club, he'd be wallowing in self-pity.

It's hard for immigration attorney Gretchen not to feel a little Scrooge-ish about the excess of Christmas when her clients are scrambling to afford their rent. So when her estranged, wealthy family reaches out with an offer that will allow her to better serve the community, she's unable to say no. She just needs to convince Colton to be the new face of her family's whiskey brand. No big deal…

Colton agrees to consider Gretchen's offer in exchange for three dates before Christmas. With the help of the Bromance Book Club, Colton throws himself into the task of proving to her there's a spark between them. But Gretchen and Colton will both need to overcome the ghosts of Christmas past to build a future together.
Romance Holiday | Romance Comedy [Berkley, On Sale: November 1, 2022, Trade Paperback / e-Book, ISBN: 9780593332795 / eISBN: 9780593332801]
A fun and festive addition to the Bromance Book Club series!

A fun and festive addition to the Bromance Book Club series!

---
Featured November 30, 2022
on Good Morning Texas - Buy The Book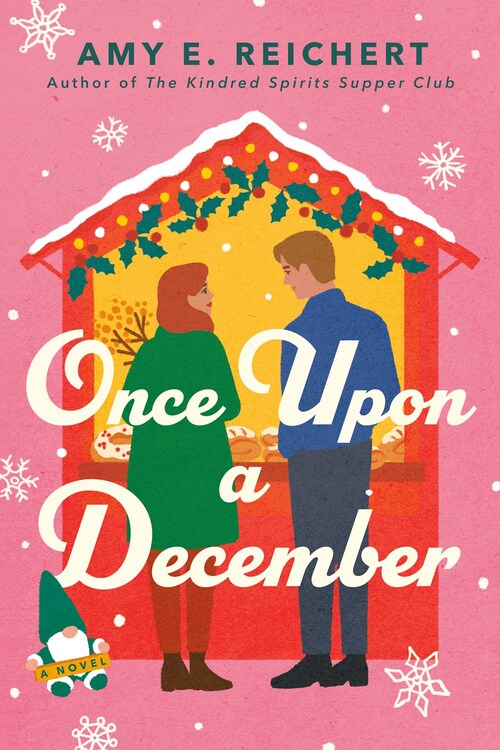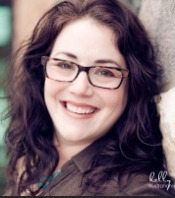 With a name like Astra Noel Snow, holiday spirit isn't just a seasonal specialty—it's a way of life. But after a stinging divorce, Astra's yearly trip to the Milwaukee Christmas market takes on a whole new meaning. She's ready to eat, drink, and be merry, especially with the handsome stranger who saves the best kringle for her at his family bakery.

For Jack Clausen, the Julemarked with its snowy lights and charming shops stays the same, while the world outside the joyful street changes, magically leaping from one December to the next every four weeks. He's never minded living this charmed existence until Astra shows him the life he's been missing outside of the festive red brick alley.

After a swoon-worthy series of dates, some Yuletide magic, and the unexpected glow of new love, Astra and Jack must decide whether this relationship can weather all seasons, or if what they're feeling is as ephemeral as marshmallows in a mug of hot cocoa.
Romance Comedy | Romance Holiday [Berkley, On Sale: October 4, 2022, Trade Paperback / e-Book, ISBN: 9780593197790 / eISBN: 9780593197806]
---
Featured August 24, 2022
on News at 4: Wednesday Reads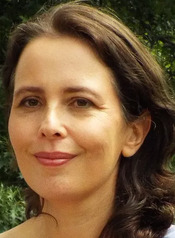 A Novel
A murder she doesn't remember committing. A killer she doesn't remember meeting. Megan Goldin's Stay Awake is an electrifying novel that proves memory can be deadly.

Liv Reese wakes up in the back of a taxi with no idea where she is or how she got there. When she's dropped off at the door of her brownstone, a stranger answers—a stranger who claims to live in her apartment. She reaches for her phone to call for help, only to discover it's missing. In its place is a bloodstained knife. Her hands are covered in scribbled messages, like graffiti on her skin: STAY AWAKE.

Two years ago, Liv was thriving as a successful writer for a trendy magazine. Now, she's lost and disoriented in a New York City that looks nothing like what she remembers. Catching a glimpse of the local news, she's horrified to see reports of a crime scene where the victim's blood has been used to scrawl a message across a window, similar to the message that's inked on her hands. What did she do last night? And why does she remember nothing from the past two years? Liv finds herself on the run for a crime she doesn't remember committing. But there's someone who does know exactly what she did, and they'll do anything to make her forget—permanently.

A complex thriller that unfolds at a breakneck speed, Stay Awake will keep you up all night.
Suspense | Thriller Psychological [St. Martin's Press, On Sale: August 9, 2022, Hardcover / e-Book, ISBN: 9781250280664 / eISBN: 9781250280671]
The unique plot of STAY AWAKE reeled me in and kept me in its thrall until the very end!

A Complex Quick-Moving Thriller That Will Keep You Guessing and Wide Awake

The unique plot of STAY AWAKE reeled me in and kept me in its thrall until the very end!

A Complex Quick-Moving Thriller That Will Keep You Guessing and Wide Awake

---
Featured August 10, 2022
on News at 4: Wednesday Reads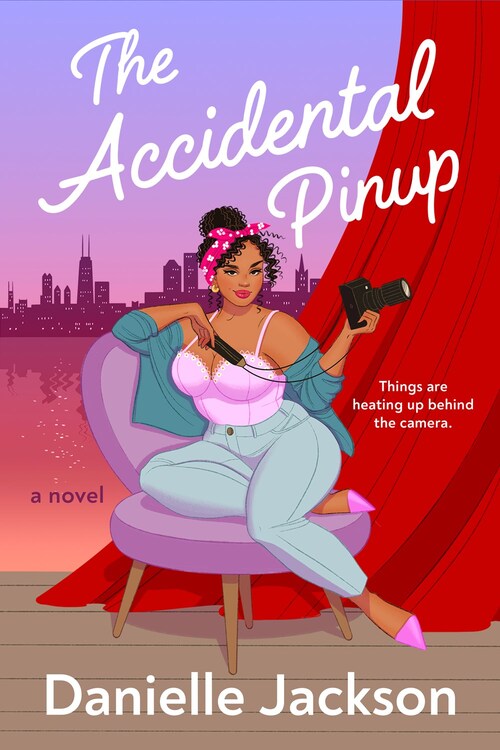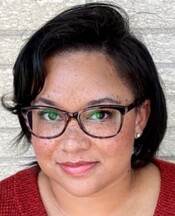 Photographer Cassie Harris loves her job--her company Buxom Boudoir makes people look beautiful and feel empowered with her modern twist on classic pinup photography. Cassie's best friend, Dana, is about to launch her own dangerously dreamy lingerie line and wants Cassie to shoot and direct the career-changing national campaign. But company politics and Dana's complicated pregnancy interfere, and Cassie finds herself--a proud plus size Black woman--not behind the camera but in front of it.

Though she's never modeled herself, Cassie's pretty sure she can handle the sheer underwear and caution tape bralettes. She's not sure she can work so intimately with the chosen photographer, her long-time competitor in the Chicago photography scene, Reid Montgomery. Their chemistry is undeniable on set, however, and feelings can develop faster than film…
Romance Contemporary | Multicultural African-American [Berkley, On Sale: July 19, 2022, Trade Size / e-Book, ISBN: 9780593437339 / eISBN: 9780593437346]
---
Featured July 13, 2022
on News at 4: Wednesday Reads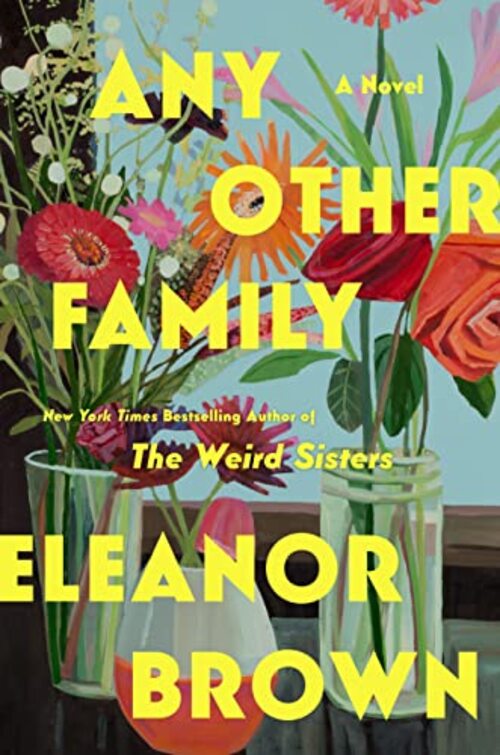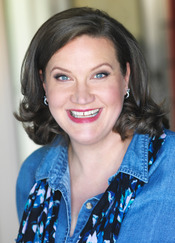 Though they look like any other family, they aren't one—not quite. They are three sets of parents who find themselves intertwined after adopting four biological siblings, having committed to keeping the children as connected as possible.

At the heart of the family, the adoptive mothers grapple to define themselves and their new roles. Tabitha, who adopted the twins, crowns herself planner of the group, responsible for coordinating playdates and holidays, determined to create a perfect happy family. Quiet and steady Ginger, single mother to the eldest daughter, is wary of the way these complicated not-quite-family relationships test her boundaries. And Elizabeth is terrified that her unhappiness after adopting a newborn means she was not meant to be a mother at all.

Pushed into uncomfortably close quarters on their first family vacation, when they receive a call from their children's birth mother announcing she is pregnant again, the delicate bonds the women are struggling to form threaten to collapse.
Women's Fiction Family Life [G.P. Putnam's Sons, On Sale: July 12, 2022, Hardcover / e-Book, ISBN: 9780593328545 / eISBN: 9780593328545]
---
Featured July 6, 2022
on News at 4: Wednesday Reads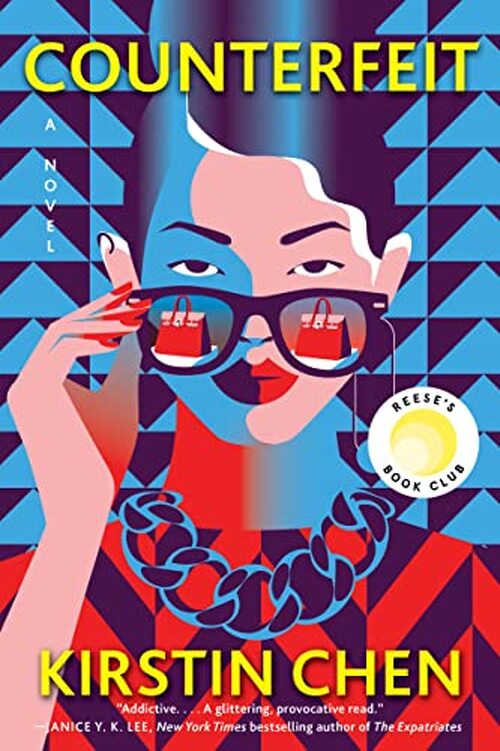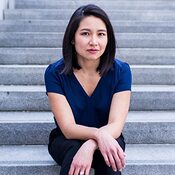 A Novel
Ava Wong has always played it safe. As a strait-laced, rule-abiding Chinese American lawyer with a successful surgeon as a husband, a young son, and a beautiful home—she's built the perfect life. But beneath this façade, Ava's world is crumbling: her marriage is falling apart, her expensive law degree hasn't been used in years, and her toddler's tantrums are pushing her to the breaking point.
Enter Winnie Fang, Ava's enigmatic college roommate from Mainland China, who abruptly dropped out under mysterious circumstances. Now, twenty years later, Winnie is looking to reconnect with her old friend. But the shy, awkward girl Ava once knew has been replaced with a confident woman of the world, dripping in luxury goods, including a coveted Birkin in classic orange. The secret to her success? Winnie has developed an ingenious counterfeit scheme that involves importing near-exact replicas of luxury handbags and now she needs someone with a U.S. passport to help manage her business—someone who'd never be suspected of wrongdoing, someone like Ava. But when their spectacular success is threatened and Winnie vanishes once again, Ava is left to face the consequences.
Thriller Crime [William Morrow, On Sale: July 5, 2022, Hardcover / e-Book, ISBN: 9780063119543 / eISBN: 9780063119574]
---
1 - 12 of 814 ( First | more )
As WFAA-TV Literary contributor on ABC Channel 8 in the Dallas - Fort Worth area, Gwen Reyes presents books or other literary news each Wednesday on the 4 pm news cast and during the month on Good Morning Texas. Catch the video of the segments on our YouTube channel.