1 - 12 of 806 ( First | more )
Featured August 24, 2022
on News at 4: Wednesday Reads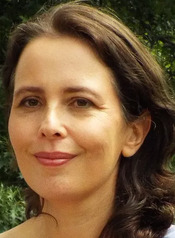 A Novel
A murder she doesn't remember committing. A killer she doesn't remember meeting. Megan Goldin's Stay Awake is an electrifying novel that proves memory can be deadly.

Liv Reese wakes up in the back of a taxi with no idea where she is or how she got there. When she's dropped off at the door of her brownstone, a stranger answers—a stranger who claims to live in her apartment. She reaches for her phone to call for help, only to discover it's missing. In its place is a bloodstained knife. Her hands are covered in scribbled messages, like graffiti on her skin: STAY AWAKE.

Two years ago, Liv was thriving as a successful writer for a trendy magazine. Now, she's lost and disoriented in a New York City that looks nothing like what she remembers. Catching a glimpse of the local news, she's horrified to see reports of a crime scene where the victim's blood has been used to scrawl a message across a window, similar to the message that's inked on her hands. What did she do last night? And why does she remember nothing from the past two years? Liv finds herself on the run for a crime she doesn't remember committing. But there's someone who does know exactly what she did, and they'll do anything to make her forget—permanently.

A complex thriller that unfolds at a breakneck speed, Stay Awake will keep you up all night.
Suspense | Thriller Psychological [St. Martin's Press, On Sale: August 9, 2022, Hardcover / e-Book, ISBN: 9781250280664 / eISBN: 9781250280671]
The unique plot of STAY AWAKE reeled me in and kept me in its thrall until the very end!

A Complex Quick-Moving Thriller That Will Keep You Guessing and Wide Awake

The unique plot of STAY AWAKE reeled me in and kept me in its thrall until the very end!

A Complex Quick-Moving Thriller That Will Keep You Guessing and Wide Awake

---
Featured August 10, 2022
on News at 4: Wednesday Reads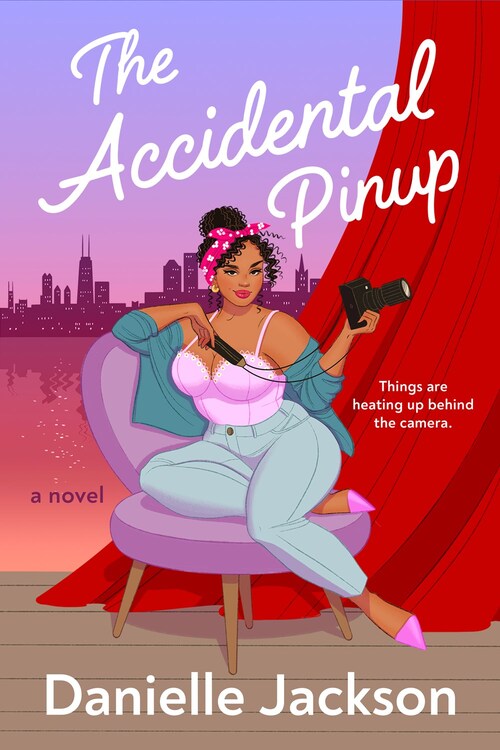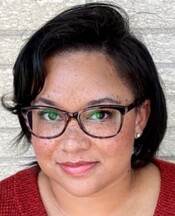 Photographer Cassie Harris loves her job--her company Buxom Boudoir makes people look beautiful and feel empowered with her modern twist on classic pinup photography. Cassie's best friend, Dana, is about to launch her own dangerously dreamy lingerie line and wants Cassie to shoot and direct the career-changing national campaign. But company politics and Dana's complicated pregnancy interfere, and Cassie finds herself--a proud plus size Black woman--not behind the camera but in front of it.

Though she's never modeled herself, Cassie's pretty sure she can handle the sheer underwear and caution tape bralettes. She's not sure she can work so intimately with the chosen photographer, her long-time competitor in the Chicago photography scene, Reid Montgomery. Their chemistry is undeniable on set, however, and feelings can develop faster than film…
Multicultural African-American | Romance Contemporary [Berkley, On Sale: July 19, 2022, Trade Size / e-Book, ISBN: 9780593437339 / eISBN: 9780593437346]
---
Featured July 13, 2022
on News at 4: Wednesday Reads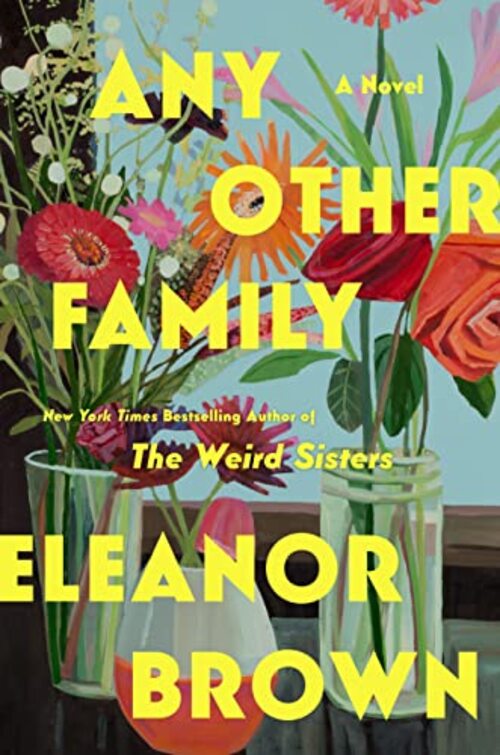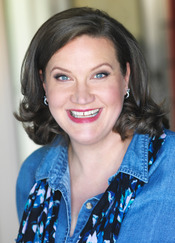 Though they look like any other family, they aren't one—not quite. They are three sets of parents who find themselves intertwined after adopting four biological siblings, having committed to keeping the children as connected as possible.

At the heart of the family, the adoptive mothers grapple to define themselves and their new roles. Tabitha, who adopted the twins, crowns herself planner of the group, responsible for coordinating playdates and holidays, determined to create a perfect happy family. Quiet and steady Ginger, single mother to the eldest daughter, is wary of the way these complicated not-quite-family relationships test her boundaries. And Elizabeth is terrified that her unhappiness after adopting a newborn means she was not meant to be a mother at all.

Pushed into uncomfortably close quarters on their first family vacation, when they receive a call from their children's birth mother announcing she is pregnant again, the delicate bonds the women are struggling to form threaten to collapse.
Women's Fiction Family Life [G.P. Putnam's Sons, On Sale: July 12, 2022, Hardcover / e-Book, ISBN: 9780593328545 / eISBN: 9780593328545]
---
Featured July 6, 2022
on News at 4: Wednesday Reads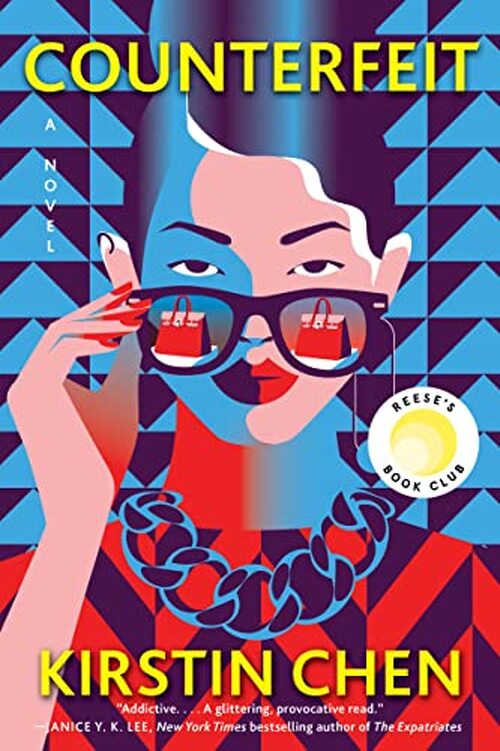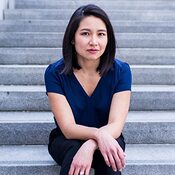 A Novel
Ava Wong has always played it safe. As a strait-laced, rule-abiding Chinese American lawyer with a successful surgeon as a husband, a young son, and a beautiful home—she's built the perfect life. But beneath this façade, Ava's world is crumbling: her marriage is falling apart, her expensive law degree hasn't been used in years, and her toddler's tantrums are pushing her to the breaking point.
Enter Winnie Fang, Ava's enigmatic college roommate from Mainland China, who abruptly dropped out under mysterious circumstances. Now, twenty years later, Winnie is looking to reconnect with her old friend. But the shy, awkward girl Ava once knew has been replaced with a confident woman of the world, dripping in luxury goods, including a coveted Birkin in classic orange. The secret to her success? Winnie has developed an ingenious counterfeit scheme that involves importing near-exact replicas of luxury handbags and now she needs someone with a U.S. passport to help manage her business—someone who'd never be suspected of wrongdoing, someone like Ava. But when their spectacular success is threatened and Winnie vanishes once again, Ava is left to face the consequences.
Thriller Crime [William Morrow, On Sale: July 5, 2022, Hardcover / e-Book, ISBN: 9780063119543 / eISBN: 9780063119574]
---
Featured June 29, 2022
on News at 4: Wednesday Reads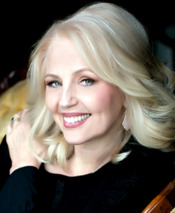 From the bestselling author of Honeysuckle Season comes an evocative dual-timeline novel detailing one woman's journey to discover the hidden stories of her family's seaside resort.
When a shipwreck surfaces, old secrets are sure to follow.
Or so goes the lore in Ivy Neale's hometown of Nags Head, North Carolina. When Ivy inherits her family's beachfront cottage upon her grandmother's death, she knows returning to Nags Head means facing the best friend and the boyfriend who betrayed her years ago.
But then a winter gale uncovers the shipwreck of local legend--and Ivy soon begins to stumble across more skeletons in the closet than just her own. Amid the cottage's clutter are clues from her grandmother's past at the enchanting seaside resort her family once owned. One fateful summer in 1950, the arrival of a dazzling singer shook the staff and guests alike--and not everyone made it to fall.
As Ivy contends with broken relationships and a burgeoning romance in the present, the past threatens to sweep her away. But as she uncovers the strength of her grandmother and the women who came before her, she realizes she is like the legendary shipwreck: the sands may shift around her, but she has found her home here by the sea.
Women's Fiction Time Slip | Romance Contemporary | Women's Fiction Contemporary [Montlake, On Sale: July 1, 2022, Trade Size / e-Book, ISBN: 9781542032599 / ]
---
Featured June 8, 2022
on News at 4: Wednesday Reads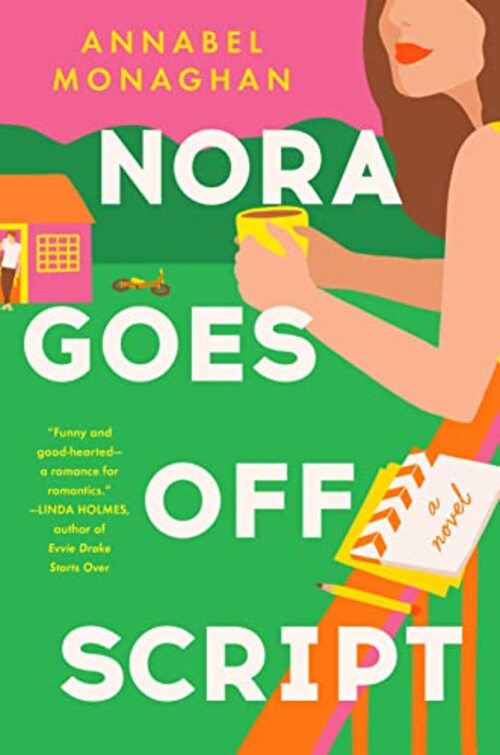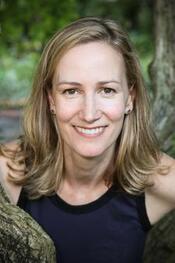 Nora Hamilton knows the formula for love better than anyone. As a romance channel screenwriter, it's her job. But when her too-good-to work husband leaves her and their two kids, Nora turns her marriage's collapse into cash and writes the best script of her life. No one is more surprised than her when it's picked up for the big screen and set to film on location at her 100-year-old-home. When former Sexiest Man Alive, Leo Vance, is cast as her ne'er do well husband Nora's life will never be the same.

The morning after shooting wraps and the crew leaves, Nora finds Leo on her porch with a half-empty bottle of tequila and a proposition. He'll pay a thousand dollars a day to stay for a week. The extra seven grand would give Nora breathing room, but it's the need in his eyes that makes her say yes. Seven days: it's the blink of an eye or an eternity depending on how you look at it. Enough time to fall in love. Enough time to break your heart.
Women's Fiction | Fiction Family Life [G.P. Putnam's Sons, On Sale: June 7, 2022, Hardcover / e-Book, ISBN: 9780593420034 / eISBN: 9780593420034]
Nora Goes Off Script swept me off my feet and left me with the biggest smile on my face!

Nora Goes Off Script swept me off my feet and left me with the biggest smile on my face!

---
Featured June 1, 2022
on News at 4: Wednesday Reads

Las Leonas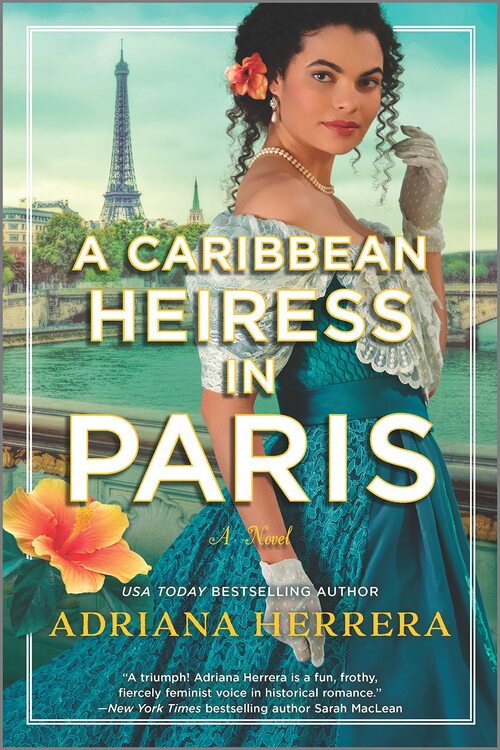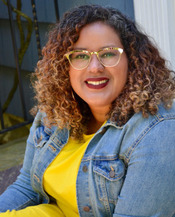 Paris, 1889

The Exposition Universelle is underway, drawing merchants from every corner of the globe…including Luz Alana Heith-Benzan, heiress to the Caña Brava rum empire.

Luz Alana set sail from Santo Domingo armed with three hundred casks of rum, her two best friends and one simple rule: under no circumstances is she to fall in love. In the City of Lights, she intends to expand the rum business her family built over three generations, but buyers and shippers alike can't imagine doing business with a woman…never mind a woman of color. This, paired with being denied access to her inheritance unless she marries, leaves the heiress in a very precarious position.

Enter James Evanston Sinclair, Earl of Darnick, who has spent a decade looking for purpose outside of his father's dirty money and dirtier dealings. Ignoring his title, he's built a whisky brand that's his biggest—and only—passion. That is, until he's confronted with a Spanish-speaking force of nature who turns his life upside down.

From their first tempestuous meeting, Luz Alana is conflicted. Why is this titled—and infuriatingly charming—Scottish man so determined to help her?

For Evan, every day with Luz Alana makes him yearn for more than her ardent kisses or the marriage of convenience that might save them both. But Luz Alana sailed for Paris prepared to build her business and her future; what she wasn't prepared for was love finding her.
Romance Historical | Romance Multicultural [HQN, On Sale: May 31, 2022, Trade Size / e-Book, ISBN: 9781335639844 / eISBN: 9780369706294]
---
Featured May 11, 2022
on News at 4: Wednesday Reads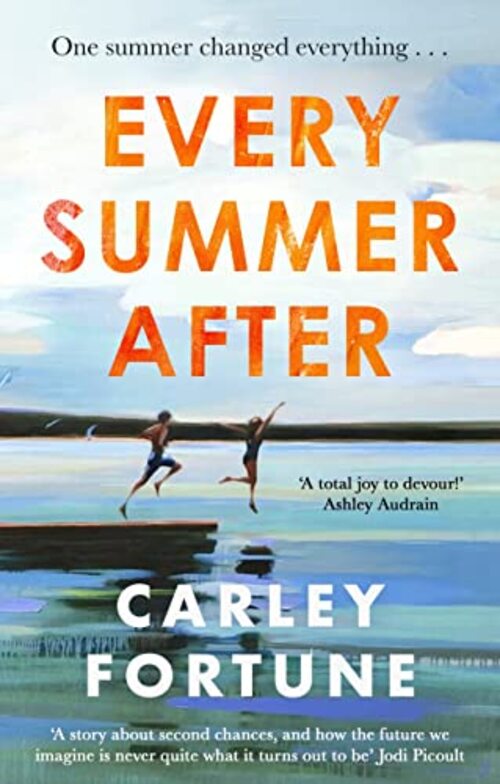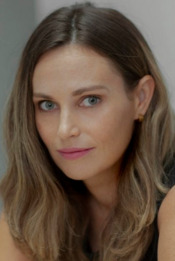 They say you can never go home again, and for Persephone Fraser, ever since she made the biggest mistake of her life a decade ago, that has felt too true. Instead of glittering summers on the lakeshore of her childhood, she spends them in a stylish apartment in the city, going out with friends, and keeping everyone a safe distance from her heart.

Until she receives the call that sends her racing back to Barry's Bay and into the orbit of Sam Florek—the man she never thought she'd have to live without.

For six summers, through hazy afternoons on the water and warm summer nights working in his family's restaurant and curling up together with books—medical textbooks for him and work-in-progress horror short stories for her—Percy and Sam had been inseparable. Eventually that friendship turned into something breathtakingly more, before it fell spectacularly apart.

When Percy returns to the lake for Sam's mother's funeral, their connection is as undeniable as it had always been. But until Percy can confront the decisions she made and the years she's spent punishing herself for them, they'll never know whether their love might be bigger than the biggest mistakes of their past.



Romance Chick-Lit | Women's Fiction Contemporary [Berkley, On Sale: May 10, 2022, Trade Size / e-Book, ISBN: 9780593438534 / eISBN: 9780593438541]
---
Featured April 20, 2022
on News at 4: Wednesday Reads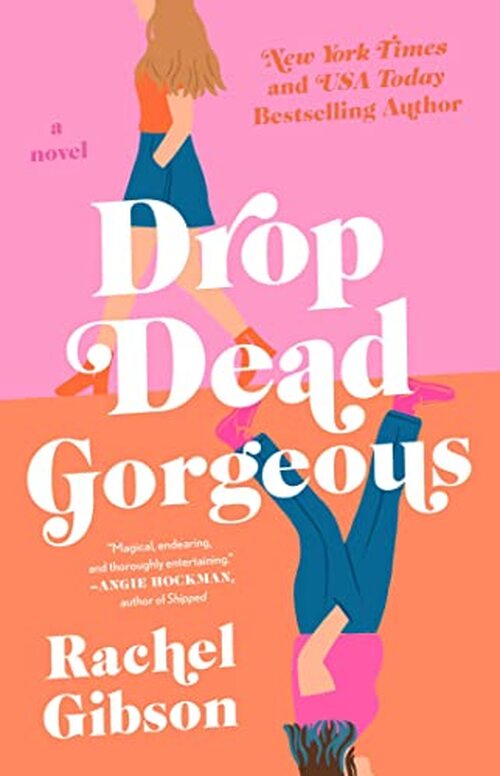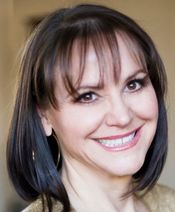 On her way from singing in church to hooking up with a Tinder date, Brittany Lynn Snider crashes her momma's minivan, and her life is changed forever. One moment she's texting HotGuyNate, and in the next she's at a hospital in El Paso watching doctors operate on her near-lifeless body. If that wasn't bad enough, she finds herself trapped in the Limbo Lounge where patients await their fate, playing cards and watching reruns of 7th Heaven and Heaven Help Us.

When a shimmering portal appears, it pulls Brittany upward toward heaven—until the lounge's resident bully, a wealthy socialite named Edie, leaps through first and steals Brittany's place. Brittany now has a second chance at life on Earth, but with a catch: she must inhabit Edie's body.

Waking up as Edie in a mental facility where doctors try to cure her alleged retrograde amnesia, Brittany resumes a life of privilege in Grosse Pointe, Michigan. Yet even as she basks in luxury and reconnects with Edie's old flame, Brittany plans to return to her old life in Texas. But when things don't go according to her plan, she must ask herself: Who is Brittany Lynn Snider, and what does she want now?

And where's Edie? Did she manage to make it past the pearly gates?
Women's Fiction | Humor [Gallery Books, On Sale: April 19, 2022, Trade Paperback / e-Book, ISBN: 9781982118150 / eISBN: 9781982118174]
---
Featured April 13, 2022
on News at 4: Wednesday Reads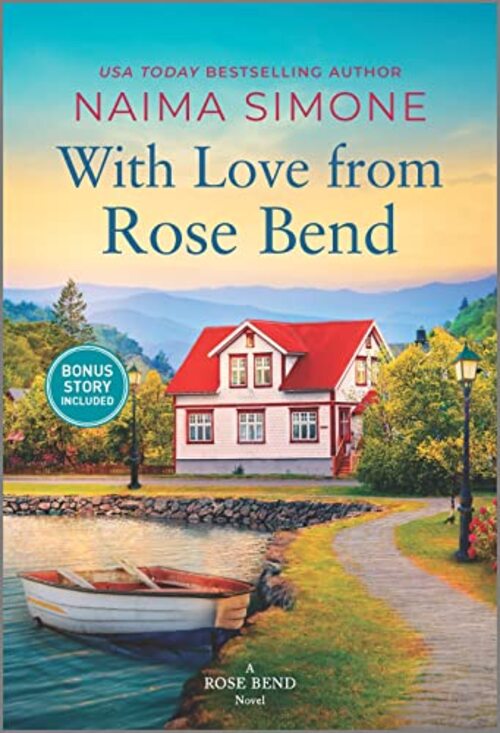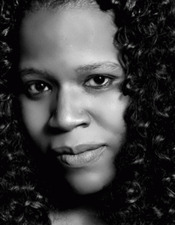 He came to Rose Bend to hide. But she'll help him find everything he's been missing.
Leontyne Dennison is on a love hiatus. And that's just fine, because perfectionist Leo is hyperfocused on the success of her family's southern Berkshires inn. Volunteering for Rose Bend's annual spring festival is certain to boost business—and provide the perfect distraction from men—until Leo comes face-to-face with Owen Stafford, the hottest one-night stand of her life.

A retired professional football player, Owen came to Rose Bend to escape after a devastating car accident ended his career. Enter the woman he hasn't forgotten in the year since their sizzling night together. When Owen's parents arrive, threatening his low profile, Leo helps keep the peace by pretending to be Owen's girlfriend. Rose Bend was never part of Owen's long game, but Leo's increasingly convincing TLC is starting to give Owen every reason to stay.
Romance Contemporary [HQN, On Sale: March 29, 2022, Mass Market Paperback / e-Book, ISBN: 9781335540799 / eISBN: 9780369703699]
Love is in the air in Rose Bend

Love is in the air in Rose Bend

---
Featured March 30, 2022
on News at 4: Wednesday Reads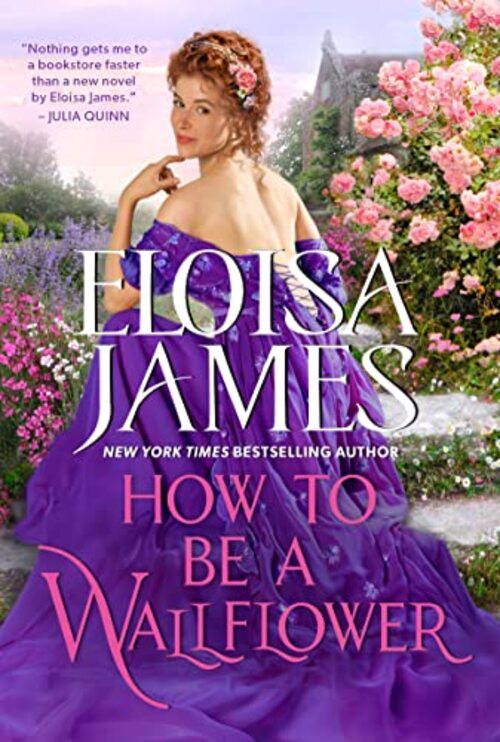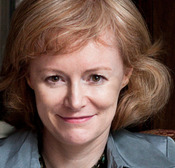 From New York Times bestseller Eloisa James, a new Regency-set novel in which a heiress with the goal of being a wallflower engages a rugged American in a scorchingly sensual, witty wager that tests whether clothing does indeed make the man—or the wallflower!
Miss Cleopatra Lewis is about to be launched in society by her aristocratic grandfather. But since she has no intention of marrying, she visits a costume emporium specifically to order unflattering dresses guaranteed to put off any prospective suitors.
Powerful and charismatic Jacob Astor Addison is in London, acquiring businesses to add to his theatrical holdings in America—as well as buying an emerald for a young lady back in Boston. He's furious when a she-devil masquerading as an English lady steals Quimby's Costume Emporium from under his nose.
Jake strikes a devil's bargain, offering to design her "wallflower wardrobe" and giving Cleo the chance to design his. Cleo can't resist the fun of clothing the rough-hewn American in feathers and flowers. And somehow in the middle of their lively competition, Jake becomes her closest friend.
It isn't until Cleo becomes the toast of all society that Jake realizes she's stolen his fiercely guarded heart. But unlike the noblemen at her feet, he doesn't belong in her refined and cultured world.
Caught between the demands of honor and desire, Jake would give up everything to be with the woman he loves—if she'll have him!
Romance Historical [Avon, On Sale: March 29, 2022, Mass Market Paperback / e-Book, ISBN: 9780063139534 / eISBN: 9780063139541]
---
Featured March 16, 2022
on News at 4: Wednesday Reads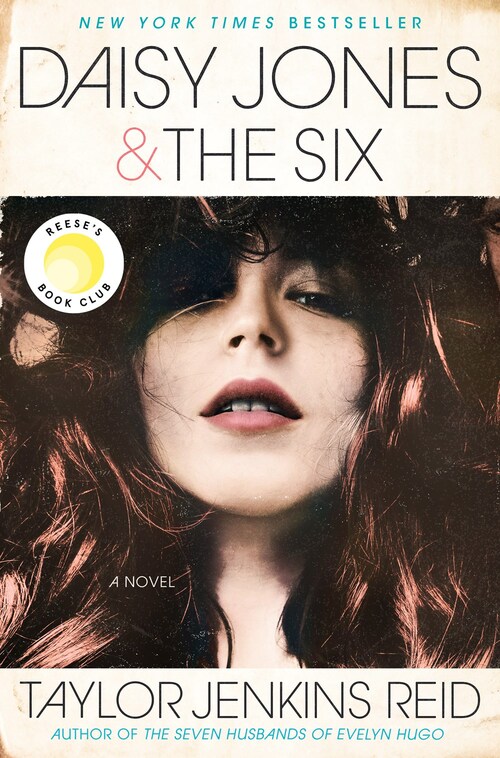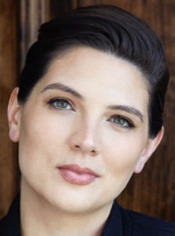 Everyone knows DAISY JONES & THE SIX, but nobody knows the reason behind their split at the absolute height of their popularity . . . until now.

Daisy is a girl coming of age in L.A. in the late sixties, sneaking into clubs on the Sunset Strip, sleeping with rock stars, and dreaming of singing at the Whisky a Go Go. The sex and drugs are thrilling, but it's the rock 'n' roll she loves most. By the time she's twenty, her voice is getting noticed, and she has the kind of heedless beauty that makes people do crazy things.

Also getting noticed is The Six, a band led by the brooding Billy Dunne. On the eve of their first tour, his girlfriend Camila finds out she's pregnant, and with the pressure of impending fatherhood and fame, Billy goes a little wild on the road.

Daisy and Billy cross paths when a producer realizes that the key to supercharged success is to put the two together. What happens next will become the stuff of legend.

The making of that legend is chronicled in this riveting and unforgettable novel, written as an oral history of one of the biggest bands of the seventies. Taylor Jenkins Reid is a talented writer who takes her work to a new level with Daisy Jones & The Six, brilliantly capturing a place and time in an utterly distinctive voice.
Women's Fiction [Ballantine Books, On Sale: March 5, 2019, Hardcover / e-Book, ISBN: 9781524798628 / eISBN: 9781524798635]
---
1 - 12 of 806 ( First | more )
As WFAA-TV Literary contributor on ABC Channel 8 in the Dallas - Fort Worth area, Gwen Reyes presents books or other literary news each Wednesday on the 4 pm news cast and during the month on Good Morning Texas. Catch the video of the segments on our YouTube channel.