1 - 12 of 765 ( First | more )
Featured June 23, 2021
on News at 4: Wednesday Reads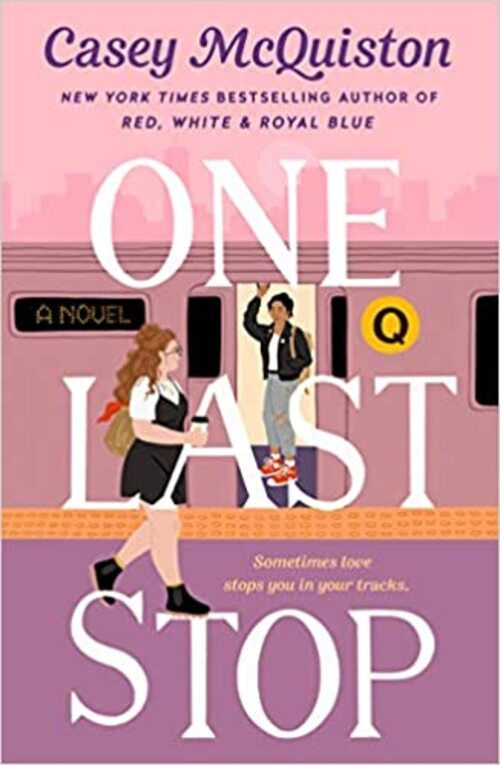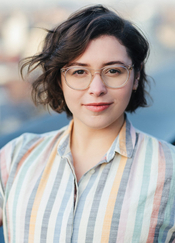 Cynical twenty-three-year old August doesn't believe in much. She doesn't believe in psychics, or easily forged friendships, or finding the kind of love they make movies about. And she certainly doesn't believe her ragtag band of new roommates, her night shifts at a 24-hour pancake diner, or her daily subway commute full of electrical outages are going to change that.

But then, there's Jane. Beautiful, impossible Jane.

All hard edges with a soft smile and swoopy hair and saving August's day when she needed it most. The person August looks forward to seeing on the train every day. The one who makes her forget about the cities she lived in that never seemed to fit, and her fear of what happens when she finally graduates, and even her cold-case obsessed mother who won't quite let her go. And when August realizes her subway crush is impossible in more ways than one—namely, displaced in time from the 1970s—she thinks maybe it's time to start believing.

Casey McQuiston's One Last Stop is a sexy, big-hearted romance where the impossible becomes possible as August does everything in her power to save the girl lost in time.
Romance | Multicultural | LGBTQ [St. Martin's Griffin, On Sale: June 1, 2021, Trade Size / e-Book, ISBN: 9781250244499 / eISBN: 9781250760333]
---
Featured June 16, 2021
on News at 4: Wednesday Reads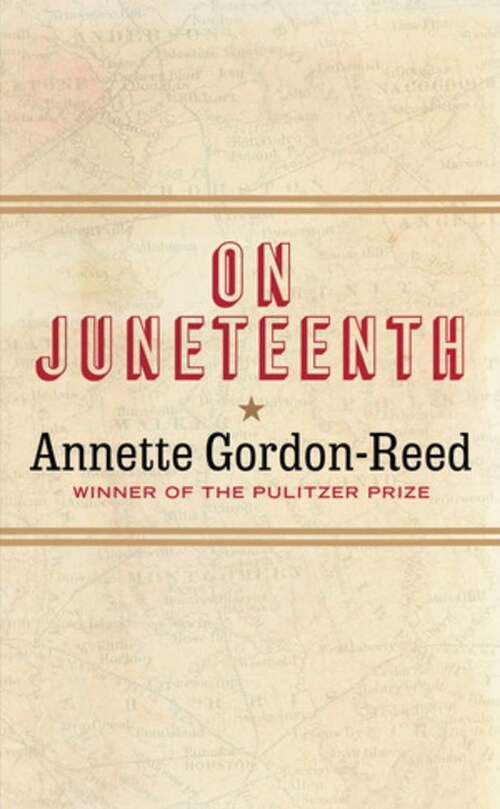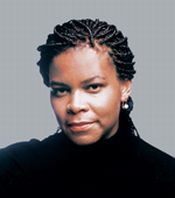 The essential, sweeping story of Juneteenth's integral importance to American history, as told by a Pulitzer Prize–winning historian and Texas native.
Weaving together American history, dramatic family chronicle, and searing episodes of memoir, Annette Gordon-Reed's On Juneteenth provides a historian's view of the country's long road to Juneteenth, recounting both its origins in Texas and the enormous hardships that African-Americans have endured in the century since, from Reconstruction through Jim Crow and beyond. All too aware of the stories of cowboys, ranchers, and oilmen that have long dominated the lore of the Lone Star State, Gordon-Reed—herself a Texas native and the descendant of enslaved people brought to Texas as early as the 1820s—forges a new and profoundly truthful narrative of her home state, with implications for us all.
Combining personal anecdotes with poignant facts gleaned from the annals of American history, Gordon-Reed shows how, from the earliest presence of Black people in Texas to the day in Galveston on June 19, 1865, when Major General Gordon Granger announced the end of legalized slavery in the state, African-Americans played an integral role in the Texas story.
Reworking the traditional "Alamo" framework, she powerfully demonstrates, among other things, that the slave- and race-based economy not only defined the fractious era of Texas independence but precipitated the Mexican-American War and, indeed, the Civil War itself.
In its concision, eloquence, and clear presentation of history, On Juneteenth vitally revises conventional renderings of Texas and national history. As our nation verges on recognizing June 19 as a national holiday, On Juneteenth is both an essential account and a stark reminder that the fight for equality is exigent and ongoing.
Non-Fiction [Liveright, On Sale: May 4, 2021, Hardcover / e-Book, ISBN: 9781631498831 / eISBN: 9781631498848]
---
Featured June 9, 2021
on News at 4: Wednesday Reads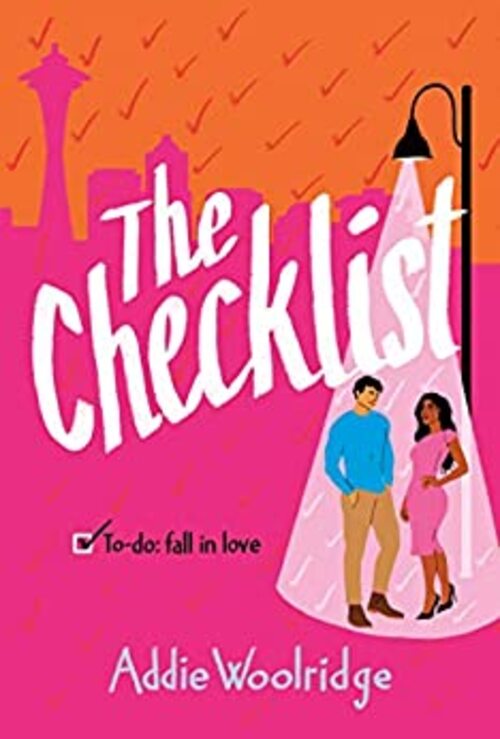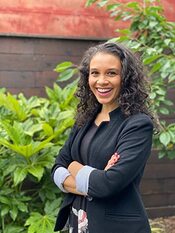 In an energetic debut novel about personal and professional chaos, author Addie Woolridge introduces a multicultural cast whose exploits are redefining the modern rom-com.
Killing it at work? Check. Gorgeous boyfriend? Check. Ambitions derailed by an insecure boss? Sigh—check.
Things were going a little too well for Dylan Delacroix. After upstaging her boss on a big account, she gets dispatched to the last place she wants to be: her hometown, Seattle. There, she must use her superstar corporate-consulting skills to curb the worst impulses of an impossibly eccentric tech CEO—if she doesn't, she's fired.
The fun doesn't stop there: Dylan must also negotiate a ceasefire in the endless war between her bohemian parents and the straitlaced neighbors. Adding to the chaos is a wilting relationship with her boyfriend and a blossoming attraction to the neighbors' smoking-hot son.
Suddenly Dylan has a million checklists, each a mile long. As personal and professional pressures mount, she finds it harder and harder to stay on track. Having always relied on her ability to manage the world around her, Dylan's going to need a new plan. She may be down, but she's definitely not out.
Romance Contemporary [Montlake, On Sale: June 1, 2021, Trade Size / e-Book, ISBN: 9781542029278 / ]
---
Featured May 31, 2021
on Good Morning Texas - Buy The Book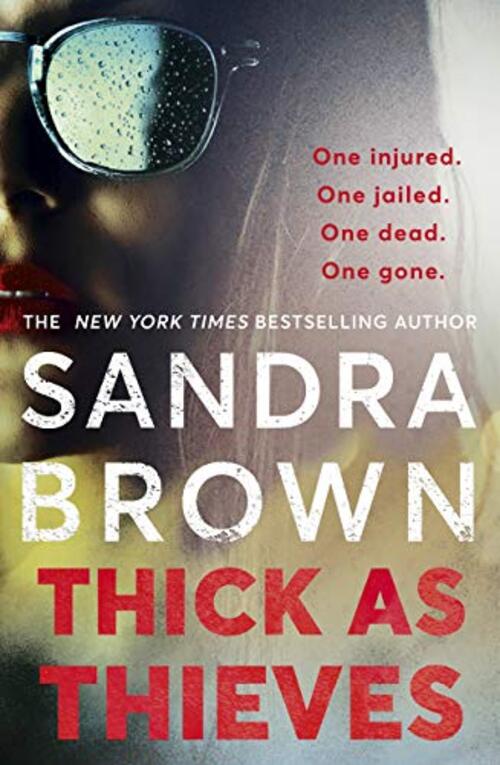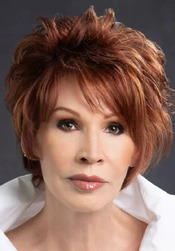 THE 80 MILLION COPY BESTSELLER AUTHOR

'Sandra Brown skilfully sets up the sticky web of dynamics between her cast of characters . . . this is a tightly plotted and gripping read' The Times

Twenty years ago, four men attempted to pull off the ultimate heist, almost walking away with half a million dollars. By daybreak, their plan had been shot to hell.

One was in hospital.
One was in jail.
One was dead.
And one got away with it.

Arden Maxwell is the daughter of the man who disappeared all those years ago, presumedly with the money in his pocket and blood on his hands. After years of running from her past, she is returning to her family home in Caddo Lake, Texas. Little does she know, two of her father's co-conspirators are still there. And they are watching her every move.

With Arden's arrival, the two old accomplices are set on red alert. One of these three knows more about the money, the murder and the betrayal than they are letting on. The truth rarely stays buried forever, and many would kill to uncover it.

Thick as Thieves is a gripping novel of danger, vengeance, desire and greed, for fans of Melinda Leigh, Lisa Gardner, Karen Rose and Lisa Jackson.
Suspense | Thriller Crime [Grand Central Publishing, On Sale: August 10, 2021, Mass Market Paperback / e-Book, ISBN: 9781538751930 / eISBN: 9781538751916]
---
Featured May 31, 2021
on Good Morning Texas - Buy The Book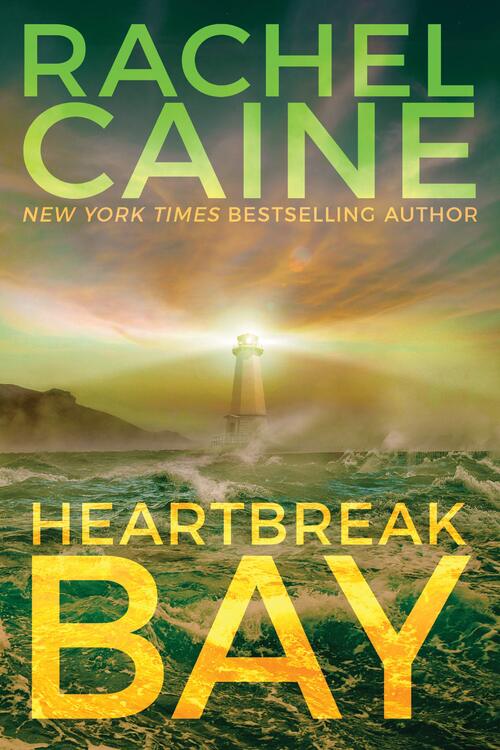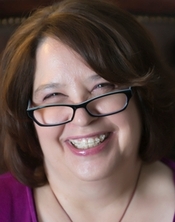 An Amazon Charts, New York Times, and #1 Wall Street Journal bestselling series.
They're hunting a killer so silent, so invisible, that his unspeakable crimes are the only proof he exists.
A car submerged in a remote pond. The bodies of two girls strapped into their seats. The mystery of their mother, vanished without a trace, leads Gwen Proctor and Kezia Claremont into dangerous territory.
On the surface, Gwen's life is good—two children approaching adulthood, a committed partner, and a harrowing past dead and gone. But that past is attracting the attention of someone invisible…and unstoppable. Trouble's just beginning. So is the body count in this backwoods Tennessee town.
As threats mount and Gwen's hunted by an enemy who pulls all the strings, Kezia has her back. But working to solve these vicious and unreasonable crimes will expose them both to a killer they can't for the life of them see coming.
Thriller Serial Killer | Suspense Women Sleuth [Thomas & Mercer, On Sale: March 9, 2021, Trade Size / e-Book, ISBN: 9781542093675 / ]
---
Featured May 31, 2021
on Good Morning Texas - Buy The Book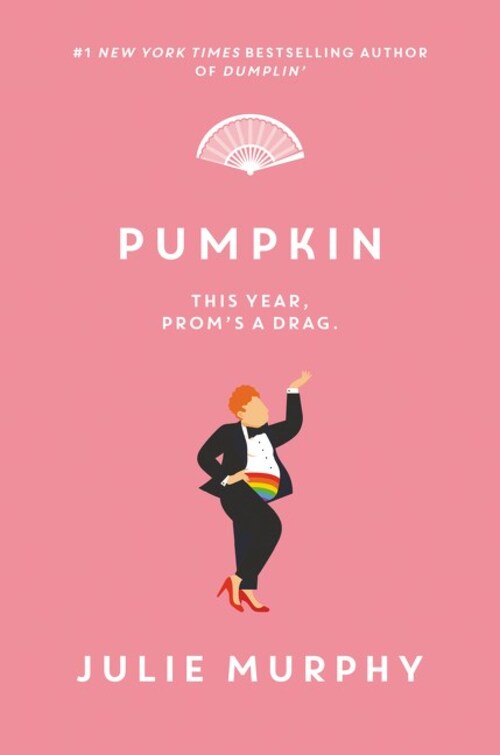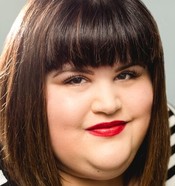 Return to the beloved world of Julie Murphy's #1 New York Times bestselling Dumplin'—now a popular Netflix feature film starring Jennifer Aniston—in this fabulously joyful, final companion novel about drag, prom, and embracing your inner Queen.
Waylon Russell Brewer is a fat, openly gay boy stuck in the small West Texas town of Clover City. His plan is to bide his time until he can graduate, move to Austin with his twin sister, Clementine, and finally go Full Waylon so that he can live his Julie-the-hills-are-alive-with-the-sound-of-music-Andrews truth.
So when Clementine deviates from their master plan right after Waylon gets dumped, he throws caution to the wind and creates an audition tape for his favorite TV drag show, Fiercest of Them All. What he doesn't count on is the tape getting accidentally shared with the entire school. . . . As a result, Waylon is nominated for prom queen as a joke. Clem's girlfriend, Hannah Perez, also receives a joke nomination for prom king.
Waylon and Hannah decide there's only one thing to do: run—and leave high school with a bang. A very glittery bang. Along the way, Waylon discovers that there is a lot more to running for prom court than campaign posters and plastic crowns, especially when he has to spend so much time with the very cute and infuriating prom king nominee Tucker Watson.
Waylon will need to learn that the best plan for tomorrow is living for today . . . especially with the help of some fellow queens. . . .
Young Adult [Balzer + Bray, On Sale: May 25, 2021, Paperback / e-Book, ISBN: 9780062880451 / eISBN: 9780062880475]
---
Featured May 31, 2021
on Good Morning Texas - Buy The Book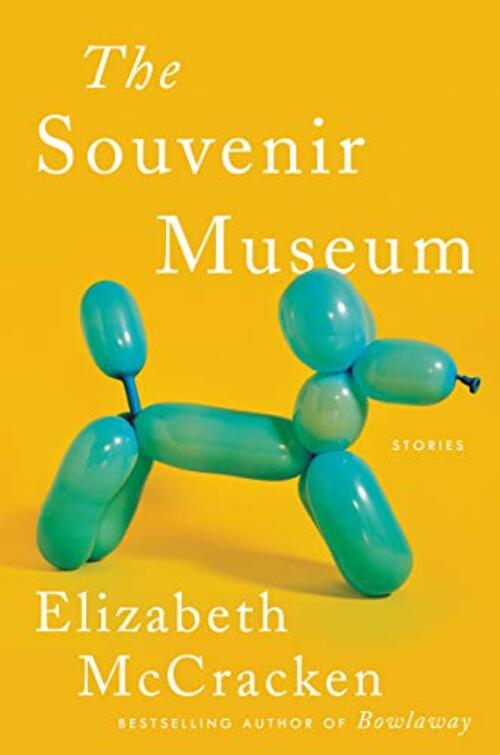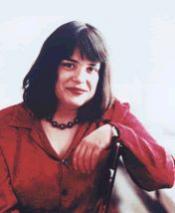 Award-winning author Elizabeth McCracken is an undisputed virtuoso of the short story, and this new collection features her most vibrant and heartrending work to date
In these stories, the mysterious bonds of family are tested, transformed, fractured, and fortified. A recent widower and his adult son ferry to a craggy Scottish island in search of puffins. An actress who plays a children's game-show villainess ushers in the New Year with her deadbeat half brother. A mother, pining for her children, feasts on loaves of challah to fill the void. A new couple navigates a tightrope walk toward love. And on a trip to a Texas water park with their son, two fathers each confront a personal fear.
With sentences that crackle and spark and showcase her trademark wit, McCracken traces how our closely held desires—for intimacy, atonement, comfort—bloom and wither against the indifferent passing of time. Her characters embark on journeys that leave them indelibly changed—and so do her readers. The Souvenir Museum showcases the talents of one of our finest contemporary writers as she tenderly takes the pulse of our collective and individual lives.
Fiction | Contemporary Novella / Short Story [Ecco, On Sale: April 13, 2021, Hardcover / e-Book, ISBN: 9780062971289 / eISBN: 9780062971265]
---
Featured May 27, 2021
on News at 4: Wednesday Reads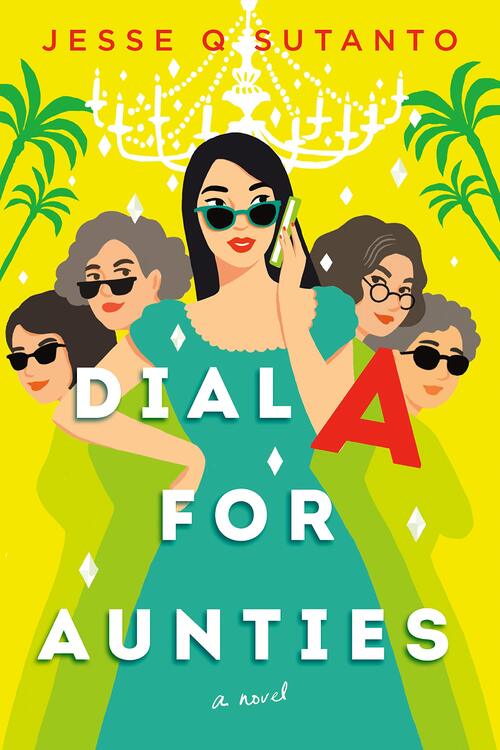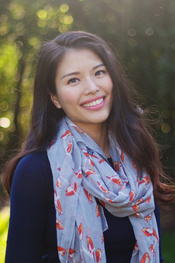 What happens when you mix 1 (accidental) murder with 2 thousand wedding guests, and then toss in a possible curse on 3 generations of an immigrant Chinese-Indonesian family?

You get 4 meddling Asian aunties coming to the rescue!

When Meddelin Chan ends up accidentally killing her blind date, her meddlesome mother calls for her even more meddlesome aunties to help get rid of the body. Unfortunately, a dead body proves to be a lot more challenging to dispose of than one might anticipate, especially when it is inadvertently shipped in a cake cooler to the over-the-top billionaire wedding Meddy, her Ma, and aunties are working at an island resort on the California coastline. It's the biggest job yet for the family wedding business—"Don't leave your big day to chance, leave it to the Chans!"—and nothing, not even an unsavory corpse, will get in the way of her auntie's perfect buttercream flowers.

But things go from inconvenient to downright torturous when Meddy's great college love—and biggest heartbreak—makes a surprise appearance amid the wedding chaos. Is it possible to escape murder charges, charm her ex back into her life, and pull off a stunning wedding all in one weekend?
Romance Contemporary | Mystery Amateur Sleuth [Berkley, On Sale: April 27, 2021, Trade Size / e-Book, ISBN: 9780593333037 / eISBN: 9780593333044]
One part rom-com, one part murder mystery

One part rom-com, one part murder mystery

---
Featured May 19, 2021
on News at 4: Wednesday Reads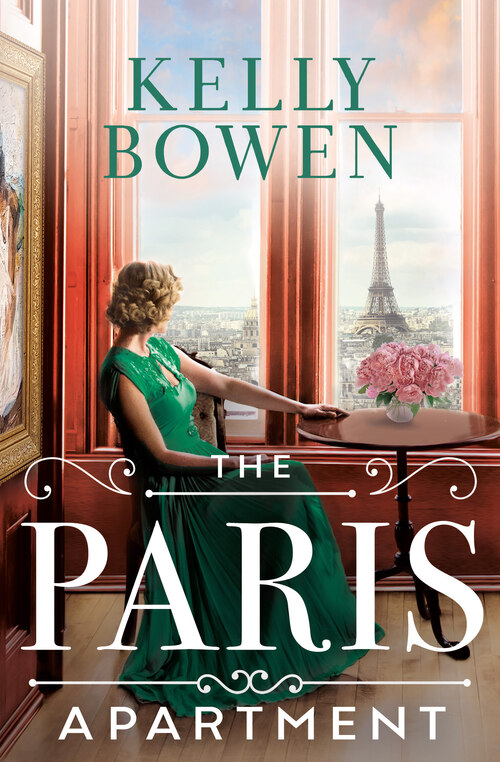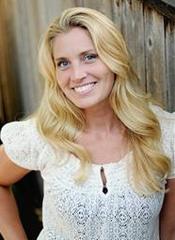 This heart-wrenching novel about family and war unearths generations of secrets and sacrifices—perfect for fans of The Paris Orphan and The Lost Girls of Paris.

2017, London: When Aurelia Leclaire inherits an opulent Paris apartment, she is shocked to discover her grandmother's hidden secrets—including a treasure trove of famous art and couture gowns. One obscure painting leads her to Gabriel Seymour, a highly respected art restorer with his own mysterious past. Together they attempt to uncover the truths concealed within the apartment's walls.

Paris, 1942: The Germans may occupy the City of Lights, but glamorous Estelle Allard flourishes in a world separate from the hardships of war. Yet when the Nazis come for her friends, Estelle doesn't hesitate to help those she holds dear, no matter the cost. As she works against the forces intent on destroying her loved ones, she can't know that her actions will have ramifications for generations to come.

Set seventy-five years apart, against a perilous and a prosperous Paris, both Estelle and Lia must unearth hidden courage as they navigate the dangers of a changing world, altering history—and their family's futures—forever
Historical | Women's Fiction Historical [Forever, On Sale: April 20, 2021, Paperback / e-Book, ISBN: 9781538718155 / eISBN: 9781538718148]
---
Featured May 5, 2021
on News at 4: Wednesday Reads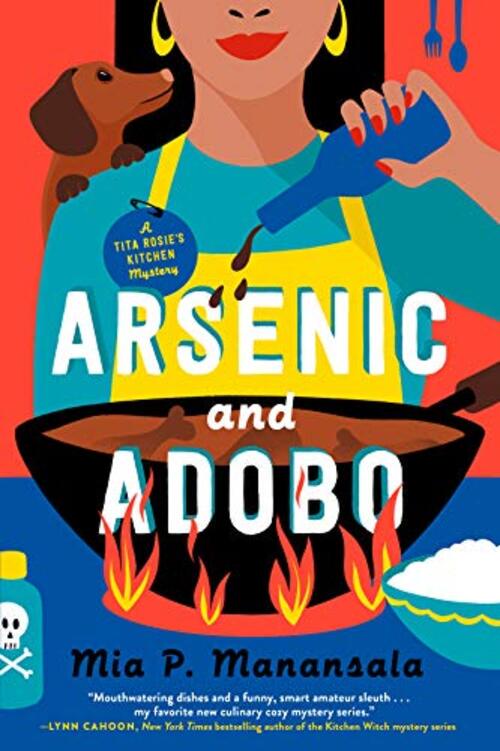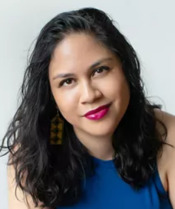 The first book in a new culinary cozy series full of sharp humor and delectable dishes—one that might just be killer....

When Lila Macapagal moves back home to recover from a horrible breakup, her life seems to be following all the typical rom-com tropes. She's tasked with saving her Tita Rosie's failing restaurant, and she has to deal with a group of matchmaking aunties who shower her with love and judgment. But when a notoriously nasty food critic (who happens to be her ex-boyfriend) drops dead moments after a confrontation with Lila, her life quickly swerves from a Nora Ephron romp to an Agatha Christie case.

With the cops treating her like she's the one and only suspect, and the shady landlord looking to finally kick the Macapagal family out and resell the storefront, Lila's left with no choice but to conduct her own investigation. Armed with the nosy auntie network, her barista best bud, and her trusted Dachshund, Longanisa, Lila takes on this tasty, twisted case and soon finds her own neck on the chopping block…
Multicultural Asian | Mystery Cozy [Berkley Prime Crime, On Sale: May 4, 2021, Trade Size / e-Book, ISBN: 9780593201671 / eISBN: 9780593201688]
---
Featured April 21, 2021
on News at 4: Wednesday Reads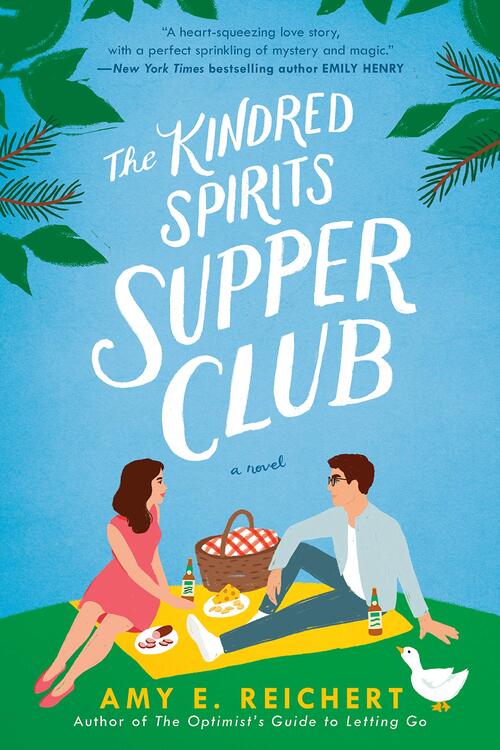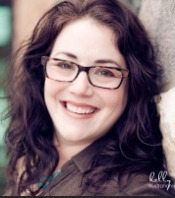 Jobless and forced home to Wisconsin, journalist Sabrina Monroe can tolerate reunions with frenemies and kisses from old boyfriends, but not the literal ghosts that greet her in this heartwarming tale of the power of love and connection from acclaimed author Amy E. Reichert.

For Sabrina Monroe, moving back home to the Wisconsin Dells--the self-described Waterpark Capital of the World--means returning to the Monroe family curse: the women in her family can see spirits who come to them for help with unfinished business. But Sabrina's always redirected the needy spirits to her mom, who's much better suited for the job. The one exception has always been Molly, a bubbly rom-com loving ghost, who stuck by Sabrina's side all through her lonely childhood.

Her personal life starts looking up when Ray, the new local restaurateur, invites Sabrina to his supper club, where he flirts with her over his famous Brandy Old-Fashioneds. He's charming and handsome, but Sabrina tells herself she doesn't have time for romance--she needs to focus on finding a job. Except the longer she's in the Dells, the harder it is to resist her feelings for Ray. Who can turn down a cute guy with a fondness for rescue dogs and an obsession with perfecting his fried cheese curds recipe?

When the Dells starts to feel like home for the first time and with Ray in her corner, Sabrina begins to realize that she can make a difference and help others wherever she is.
Romance Comedy | Fantasy Magical Realism [Berkley, On Sale: April 20, 2021, Trade Size / e-Book, ISBN: 9780593197776 / eISBN: 9780593197783]
Fascinating characters and a charming romance!

Fascinating characters and a charming romance!

---
Featured April 14, 2021
on News at 4: Wednesday Reads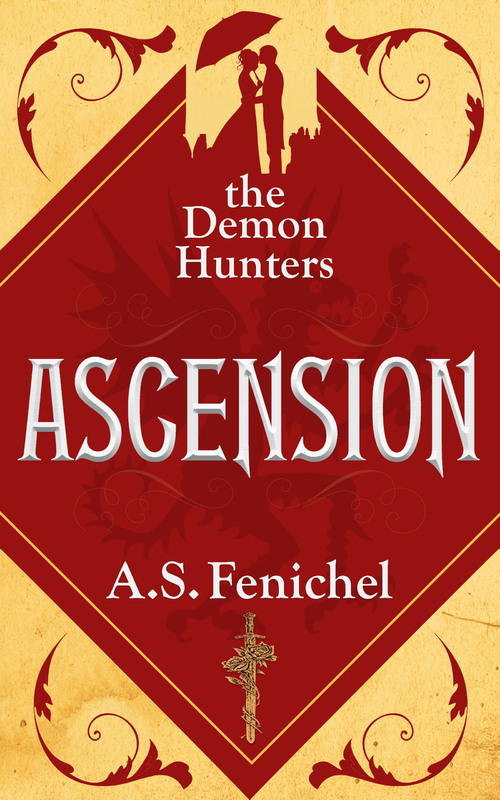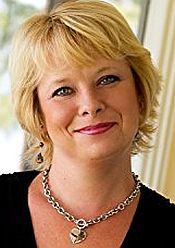 Second Edition
When demons threaten London, even ladies must answer the call…
Lord Gabriel Thurston returns home from war to find his fiancée much changed. She's grown from a sweet girl into a mysterious woman who guards her dark secrets well. When he sees her sneaking away from a ball, he's convinced it's for a lovers' rendezvous. Following her to London's slums, Gabriel watches in horror as his fiancée ruthlessly slays a man.
Lady Belinda Clayton's only concern was her dress for the next ball—until demons nearly killed her, and a group of Demon Hunters saved her life. Now, a lady by day, and a demon hunter by night, she knows where her duty lies. Ending her betrothal is the best way to protect Gabriel from death at a demon's hands.
Gabriel soon realizes, like him, Belinda has been fighting for her country. He joins in the fight, determined to show her that their love can endure—even at the gates of Hell.
Romance Historical | Romance Paranormal [Author Self-Published, On Sale: April 13, 2021, e-Book, ISBN: 2940165308680 / eISBN: 9781393350088]
---
1 - 12 of 765 ( First | more )
As WFAA-TV Literary contributor on ABC Channel 8 in the Dallas - Fort Worth area, Gwen Reyes presents books or other literary news each Wednesday on the 4 pm news cast and during the month on Good Morning Texas. Catch the video of the segments on our YouTube channel.