1 - 12 of 786 ( First | more )
Featured December 1, 2021
on News at 4: Wednesday Reads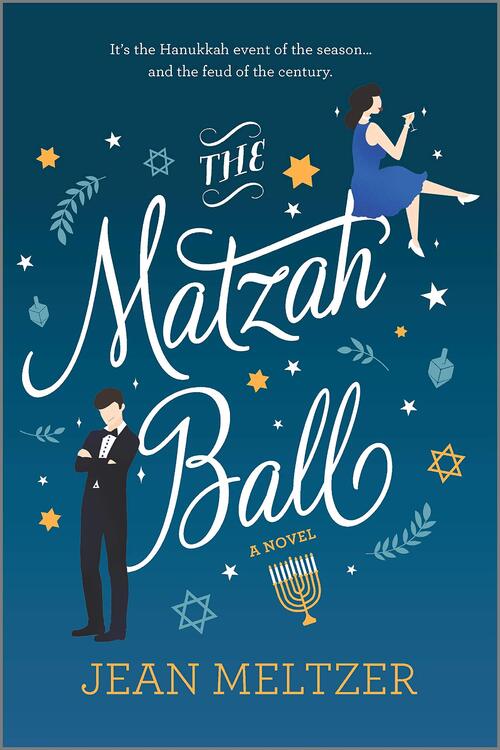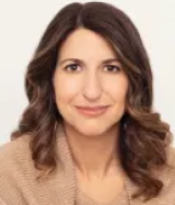 Oy! to the world

Rachel Rubenstein-Goldblatt is a nice Jewish girl with a shameful secret: she loves Christmas. For a decade she's hidden her career as a Christmas romance novelist from her family. Her talent has made her a bestseller even as her chronic illness has always kept the kind of love she writes about out of reach.

But when her diversity-conscious publisher insists she write a Hanukkah romance, her well of inspiration suddenly runs dry. Hanukkah's not magical. It's not merry. It's not Christmas. Desperate not to lose her contract, Rachel's determined to find her muse at the Matzah Ball, a Jewish music celebration on the last night of Hanukkah, even if it means working with her summer camp archenemy—Jacob Greenberg.

Though Rachel and Jacob haven't seen each other since they were kids, their grudge still glows brighter than a menorah. But as they spend more time together, Rachel finds herself drawn to Hanukkah—and Jacob—in a way she never expected. Maybe this holiday of lights will be the spark she needed to set her heart ablaze.
Romance Holiday | Romance Contemporary [MIRA, On Sale: September 28, 2021, Trade Size / e-Book, ISBN: 9780778311584 / eISBN: 9780369706096]
---
Featured November 17, 2021
on News at 4: Wednesday Reads

A Books & Biscuits Mystery #1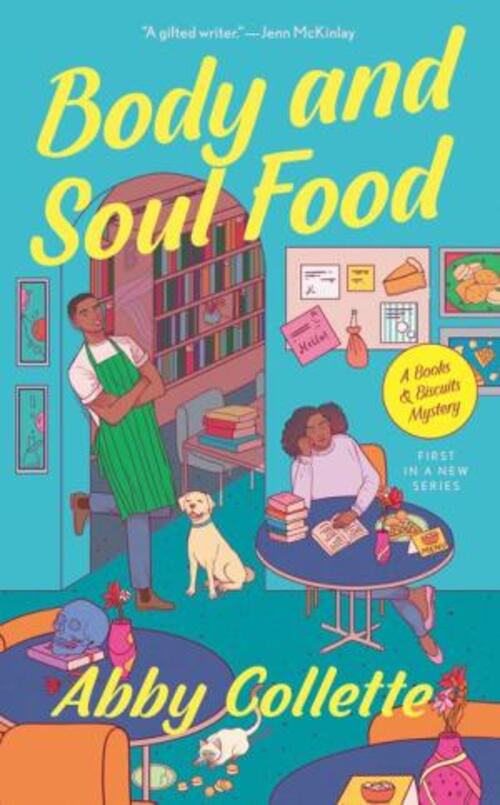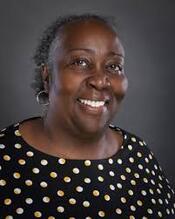 In this page-turning new mystery series, fraternal twins Keaton and Koby will pull double duty when they take down a killer while preparing to open their new bookstore and soul-food café, Books & Biscuits.

When Koby Hill and Keaton Rutledge were orphaned at age two, they were separated, but their unbreakable connection lingered. Year later, they reunite and decide to make up for lost time and capitalize on their shared interests by opening up a well-stocked bookstore and cozy soul-food café in the quaint Pacific Northwest town of Timber Lake. But this new chapter of their lives could end on a cliffhanger after Koby's foster brother is found murdered.

The murder, which occurred in public between light-rail stops, seems impossible for the police to solve. But as Keaton and Koby know, two heads are always better than one, especially when it comes to mysteries. With just a week to go before the grand opening of their new café, the twins will use their revitalized connection with each other to make sure this is the killer's final page.
Mystery Culinary | Mystery Cozy [Berkley, On Sale: November 2, 2021, Mass Market Paperback / e-Book, ISBN: 9780593336175 / eISBN: 9780593336182]
---
Featured November 10, 2021
on News at 4: Wednesday Reads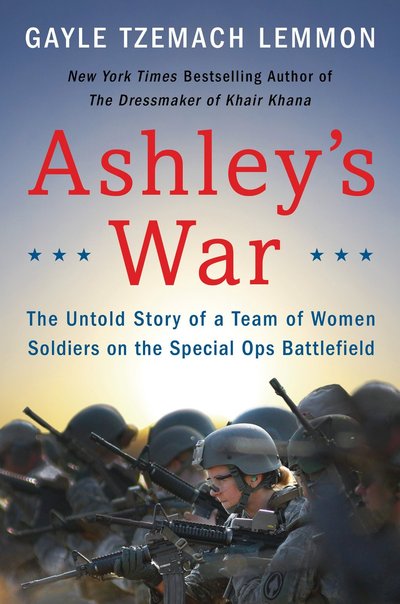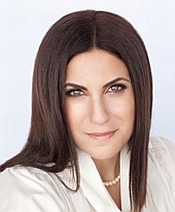 The Untold Story of a Team of Women Soldiers on the Special Ops Battlefield
From the author of the New York Times bestseller The Dressmaker of Khair Khana comes the poignant and gripping story of a groundbreaking team of female American warriors who served alongside Special Operations soldiers on the battlefield in Afghanistan­—including Ashley White, a beloved soldier who died serving her country's cause.
In 2010, the U.S. Army Special Operations Command created Cultural Support Teams, a pilot program to put women on the battlefield alongside Green Berets and Army Rangers on sensitive missions in Afghanistan. The idea was that women could access places and people that had remained out of reach, and could build relationships—woman to woman—in ways that male soldiers in a conservative, traditional country could not. Though officially banned from combat, female soldiers could be "attached" to different teams, and for the first time, women throughout the Army heard the call to try out for this special ops program.
In Ashley's War, Gayle Tzemach Lemmon uses exhaustive firsthand reporting and a finely tuned understanding of the complexities of war to tell the story of CST-2, a unit of women hand-picked from across the Army, and the remarkable hero at its heart: 1st Lt. Ashley White, who would become the first Cultural Support Team member killed in action and the first CST remembered on the Army Special Operations Memorial Wall of Honor alongside the Army Rangers with whom she served.
Transporting readers into this little-known world of fierce women bound together by valor, danger, and the desire to serve, Ashley's War is a riveting combat narrative and a testament to the unbreakable bonds born of war.
Non-Fiction | Non-Fiction Biography [Harper, On Sale: April 21, 2015, Hardcover / e-Book, ISBN: 9780062333810 / ]
---
Featured October 27, 2021
on News at 4: Wednesday Reads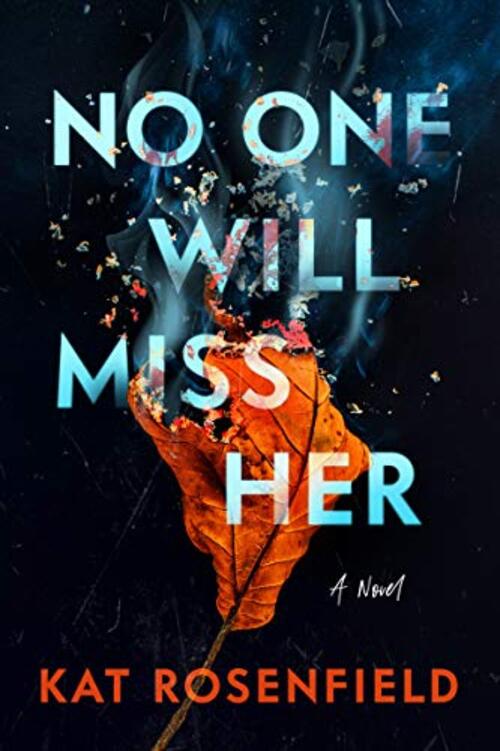 A smart, witty, crackling novel of psychological suspense in which a girl from a hardscrabble small town meets a gorgeous Instagram influencer from the big city, with a murderous twist that will shock even the most savvy reader.

Dark, deft, murderous, and witty, No One Will Miss Her tackles the thorny issues of identity and belonging at the heart of women's lives.
On a beautiful October morning in rural Maine, a homicide investigator from the big city pulls into the hard-luck town of Copper Falls. The local junkyard is burning, and the town pariah Lizzie Oullette is dead—with her husband, Dwayne, nowhere to be found. As scandal ripples through the community, Detective Ian Bird's inquiries unexpectedly lead him away from small-town Maine to a swank city townhouse several hours south. Adrienne Richards, blonde and fabulous social media influencer and wife of a disgraced billionaire, had been renting Lizzie's tiny lake house as a country getaway…even though Copper Falls is anything but a resort town.
As Adrienne's connection to the case becomes clear, so too does her connection to Lizzie, who narrates their story from beyond the grave. Each woman is desperately lonely in her own way, and they navigate a relationship that cuts across class boundaries: transactional, complicated, and, finally, deadly. A Gone Girl for the gig economy, this is a story of privilege, identity, and cunning, as two devious women from opposite worlds discover the dangers of coveting someone else's life.
Thriller Psychological [William Morrow, On Sale: October 12, 2021, Hardcover / e-Book, ISBN: 9780063057012 / eISBN: 9780063057036]
---
Featured October 20, 2021
on News at 4: Wednesday Reads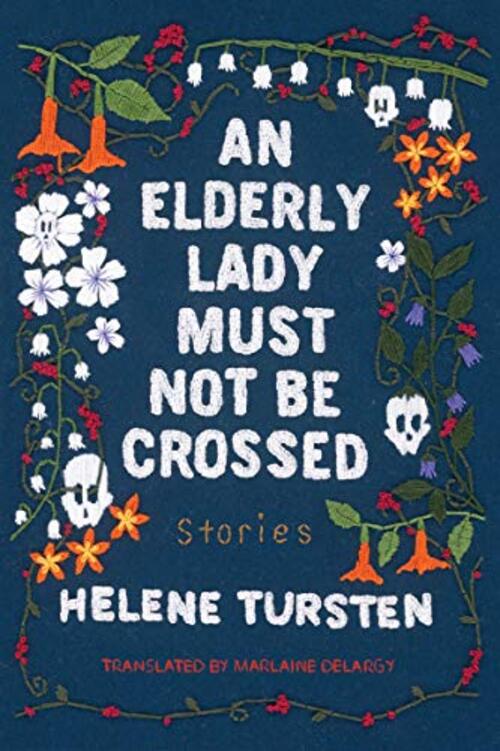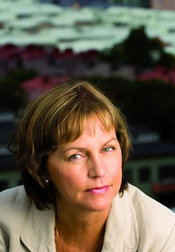 Don't let her age fool you. Maud may be nearly ninety, but if you cross her, this elderly lady is more sinister than sweet.

Just when things have finally cooled down for 88-year-old Maud after the disturbing discovery of a dead body in her apartment in Gothenburg, a couple of detectives return to her doorstep, ruining a perfectly good afternoon. Though Maud deftly dodges their questions with the skill of an Olympic gymnast a fifth of her age, she wonders if suspicion has fallen on her, little old lady that she is. The truth is, ever since Maud was a girl, death has seemed to follow her.

In these six interlocking stories, memories of unfortunate incidents from Maud's past keep bubbling to the surface, each triggered by something around her: an image, a word—even a taste. Meanwhile, certain Problems in the present require immediate attention. Luckily, Maud is no stranger to taking matters into her own hands . . . even if it means she has to get a little blood on them in the process.

*Includes cookie recipes*
Mystery | Fantasy Dark [Soho Crime, On Sale: October 5, 2021, Hardcover / e-Book, ISBN: 9781641291675 / eISBN: 9781641291682]
---
Featured October 6, 2021
on News at 4: Wednesday Reads

Witch Way Librarian Mysteries #2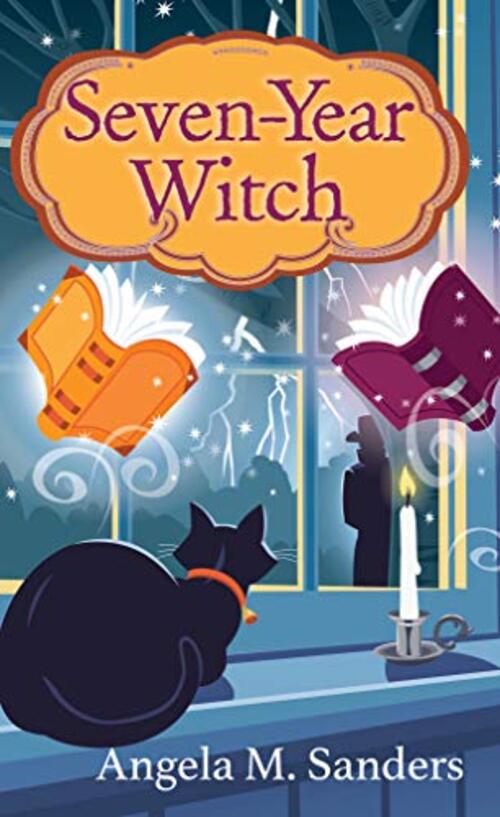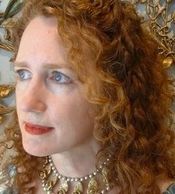 Finding your feet in a new job isn't always easy. That goes double for Josie Way, who's settling in as Wilfred, Oregon's, new librarian—and has just discovered she's a witch. But will her fledgling powers be enough to save her from a spell of murder?

While Josie develops her witchcraft with the help of letters left by her grandmother, there are other changes happening in her new hometown. A retreat center is being built at the old mill site, and rumor has it that the location is cursed. That piques Josie's interest almost as much as Sam Wilfred, handsome FBI agent and descendent of the town's founder . . .

When Sam's soon-to-be ex-wife, Fiona, goes missing at the same time that a bloodied weapon is found, Josie enlists her witchy insight, and her cat familiar, to clear Sam's name. But then the mill project's architect is found dead, and it's clear that someone has been drawing up a vicious plan. Now Josie will have to divine her way out of fatal mischief, before this deadly trouble turns
double . . .

Mystery Cozy | Mystery Paranormal [Kensington, On Sale: August 24, 2021, Mass Market Paperback / e-Book, ISBN: 9781496728760 / eISBN: 9781496728777]
---
Featured September 29, 2021
on News at 4: Wednesday Reads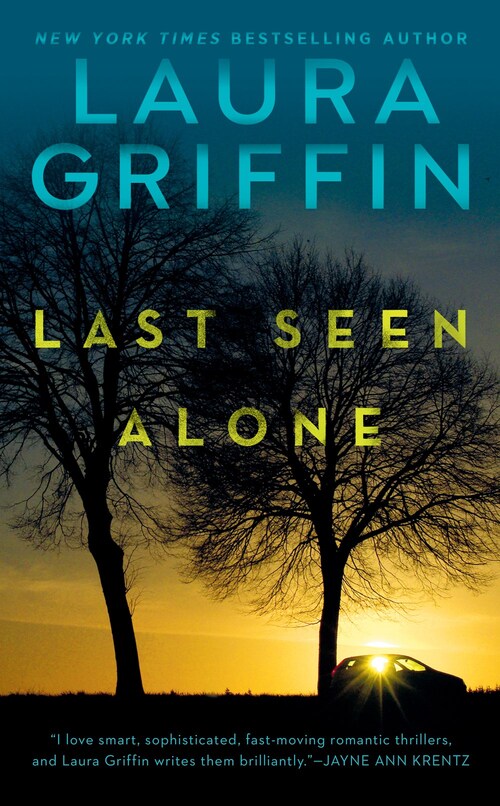 When they face the most baffling missing person's case of their careers, a fiercely ambitious lawyer and a homicide detective have no one to turn to for help except each other, from New York Times bestselling author Laura Griffin.

Up-and-coming attorney Leigh Larson fights for victims of sexual extortion, harassment, and online abuse. She is not afraid to go after the sleaziest targets to get payback for her clients. Leigh is laser-focused on her career—to the exclusion of everything else—until a seemingly routine case and a determined cop turn her world upside down.

Austin homicide detective Brandon Reynolds is no stranger to midnight callouts. But when he gets summoned to an abandoned car on a desolate road, he quickly realizes he's dealing with an unusual crime scene. A pool of blood in the nearby woods suggests a brutal homicide. But where is the victim? The vehicle is registered to twenty-six-year-old Vanessa Adams. Searching the car, all Brandon finds is a smear of blood and a business card for Leigh Larson, attorney-at-law.

Vanessa had hired Leigh just before her disappearance, but Leigh has no leads on who could have wanted her dead. Faced with bewildering evidence and shocking twists, Leigh and Brandon must work against the clock to chase down a ruthless criminal who is out for vengeance.
Romance Suspense [Berkley, On Sale: September 28, 2021, Mass Market Paperback / e-Book, ISBN: 9780593197363 / eISBN: 9780593197370]
Dark themes, but stellar read!

Dark themes, but stellar read!

---
Featured September 17, 2021
on Good Morning Texas - Buy The Book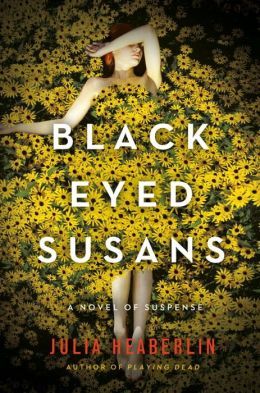 For fans of Laura Lippman and Gillian Flynn comes an electrifying novel of stunning psychological suspense.
I am the star of screaming headlines and campfire ghost stories. I am one of the four Black-Eyed Susans. The lucky one.
As a sixteen-year-old, Tessa Cartwright was found in a Texas field, barely alive amid a scattering of bones, with only fragments of memory as to how she got there. Ever since, the press has pursued her as the lone surviving "Black-Eyed Susan," the nickname given to the murder victims because of the yellow carpet of wildflowers that flourished above their shared grave. Tessa's testimony about those tragic hours put a man on death row.
Now, almost two decades later, Tessa is an artist and single mother. In the desolate cold of February, she is shocked to discover a freshly planted patch of black-eyed susans—a summertime bloom—just outside her bedroom window. Terrified at the implications—that she sent the wrong man to prison and the real killer remains at large—Tessa turns to the lawyers working to exonerate the man awaiting execution. But the flowers alone are not proof enough, and the forensic investigation of the still-unidentified bones is progressing too slowly. An innocent life hangs in the balance. The legal team appeals to Tessa to undergo hypnosis to retrieve lost memories—and to share the drawings she produced as part of an experimental therapy shortly after her rescue.
What they don't know is that Tessa and the scared, fragile girl she was have built a fortress of secrets. As the clock ticks toward the execution, Tessa fears for her sanity, but even more for the safety of her teenaged daughter. Is a serial killer still roaming free, taunting Tessa with a trail of clues? She has no choice but to confront old ghosts and lingering nightmares to finally discover what really happened that night.
Shocking, intense, and utterly original, Black-Eyed Susans is a dazzling psychological thriller, seamlessly weaving past and present in a searing tale of a young woman whose harrowing memories remain in a field of flowers—as a killer makes a chilling return to his garden.
Suspense [Ballantine, On Sale: August 11, 2015, Hardcover / e-Book, ISBN: 9780804177993 / eISBN: 9780804178006]
BLACK-EYED SUSANS is a suspenseful page turner of the best kind!

One novel you will not want to miss this year.

BLACK-EYED SUSANS is a suspenseful page turner of the best kind!

One novel you will not want to miss this year.

---
Featured September 17, 2021
on Good Morning Texas - Buy The Book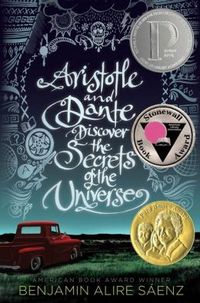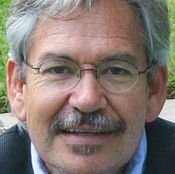 A lyrical novel about family and friendship from critically acclaimed author Benjamin Alire Sáenz.
Aristotle is an angry teen with a brother in prison. Dante is a know-it-all who has an unusual way of looking at the world. When the two meet at the swimming pool, they seem to have nothing in common. But as the loners start spending time together, they discover that they share a special friendship—the kind that changes lives and lasts a lifetime. And it is through this friendship that Ari and Dante will learn the most important truths about themselves and the kind of people they want to be
Young Adult [Simon & Schuster Children's Publishing, On Sale: February 21, 2012, Hardcover / e-Book, ISBN: 9781442408920 / ]
---
Featured September 17, 2021
on Good Morning Texas - Buy The Book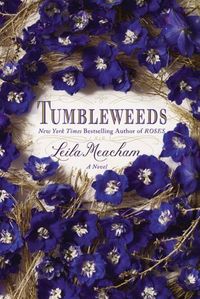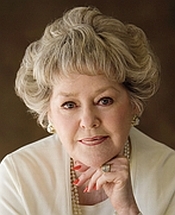 Three friends from a small Texas town that thrives on Friday night football games try to move on after a fateful event colors each of their futures.
Recently orphaned, eleven-year-old Cathy Benson feels she has been dropped into a cultural and intellectual wasteland when she is forced to move from her academically privileged life in California to the small town of Kersey in the Texas Panhandle where the sport of football reigns supreme. She is quickly taken under the unlikely wings of up-and-coming gridiron stars and classmates John Caldwell and Trey Don Hall, orphans like herself, with whom she forms a friendship and eventual love triangle that will determine the course of the rest of their lives.
Taking the three friends through their growing up years until their high school graduations when several tragic events uproot and break them apart, the novel expands to follow their careers and futures until they reunite in Kersey at forty years of age. Told with all of Meacham's signature drama, unforgettable characters, and plot twists, readers will be turning the pages, desperate to learn how it all plays out.
Contemporary Women's Fiction [Grand Central Publishing, On Sale: June 17, 2012, Hardcover / e-Book, ISBN: 9781455509249 / ]
---
Featured September 17, 2021
on Good Morning Texas - Buy The Book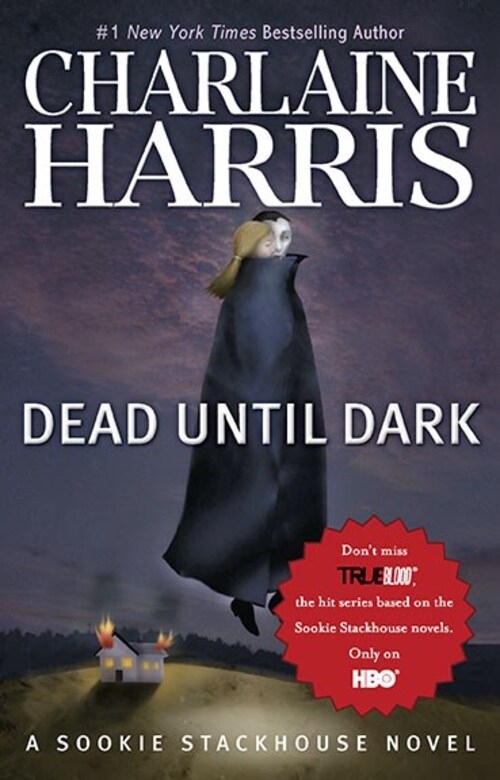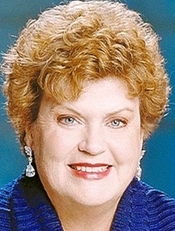 Sink your teeth into the first novel in the #1 New York Times bestselling Sookie Stackhouse series—the books that gave life to the Dead and inspired the HBO® original series True Blood.

Sookie Stackhouse is just a small-time cocktail waitress in small-town Bon Temps, Louisiana. She's quiet, doesn't get out much, and tends to mind her own business—except when it comes to her "disability." Sookie can read minds. And that doesn't make her too dateable. Then along comes Bill Compton. He's tall, dark, handsome—and Sookie can't hear a word he's thinking. He's exactly the type of guy she's been waiting for all her life...

But Bill has a disability of his own: he's a vampire with a bad reputation. And when a string of murders hits Bon Temps—along with a gang of truly nasty bloodsuckers looking for Bill—Sookie starts to wonder if having a vampire for a boyfriend is such a bright idea.
Paranormal Mystery | Mystery Woman Sleuth [Ace, On Sale: May 1, 2001, Paperback / e-Book, ISBN: 9780441008537 / eISBN: 9781101146316]
---
Featured September 15, 2021
on News at 4: Wednesday Reads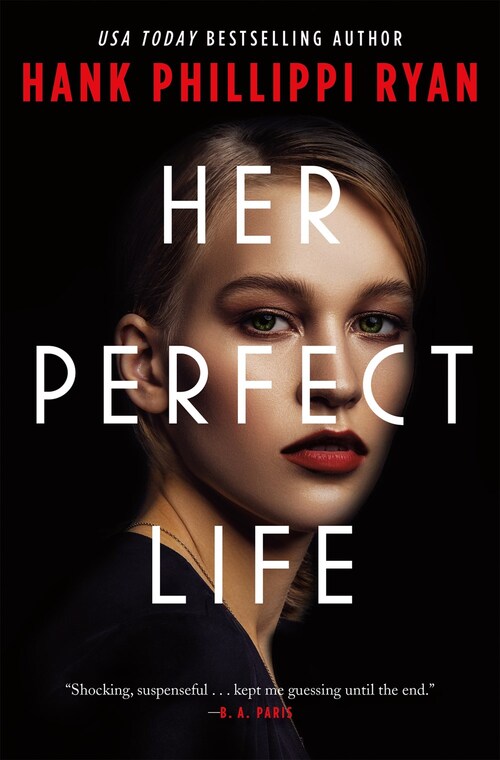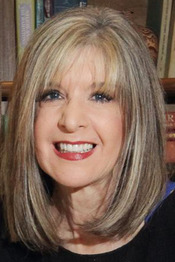 The next thrilling standalone novel by USA Today bestselling author Hank Phillippi Ryan.

Everyone knows Lily Atwood--and that may be her biggest problem. The beloved television reporter has it all—fame, fortune, Emmys, an adorable seven-year-old daughter, and the hashtag her loving fans created: PerfectLily. To keep it all she has to do is protect one life-changing secret.

Her own.

Lily has an anonymous source who feeds her story tips—but suddenly, the source begins telling Lily inside information about her own life. How does he—or she—know the truth?

Lily understands that no one reveals a secret unless they have a reason. Now she's terrified someone is determined to destroy her world—and with it, everyone and everything she holds dear.

How much will she risk to keep her perfect life?
Thriller Psychological [Forge Books, On Sale: September 14, 2021, Hardcover / e-Book, ISBN: 9781250258885 / eISBN: 9781250258830]
Not Quite Perfect, but Fans of Hank Phillippi Ryan will love the secrets revealed

HER PERFECT LIFE is the Best Thriller for 2021!

Not Quite Perfect, but Fans of Hank Phillippi Ryan will love the secrets revealed

HER PERFECT LIFE is the Best Thriller for 2021!

---
1 - 12 of 786 ( First | more )
As WFAA-TV Literary contributor on ABC Channel 8 in the Dallas - Fort Worth area, Gwen Reyes presents books or other literary news each Wednesday on the 4 pm news cast and during the month on Good Morning Texas. Catch the video of the segments on our YouTube channel.